Graduation to Vocation: Supporting Rare Plant Species in North Carolina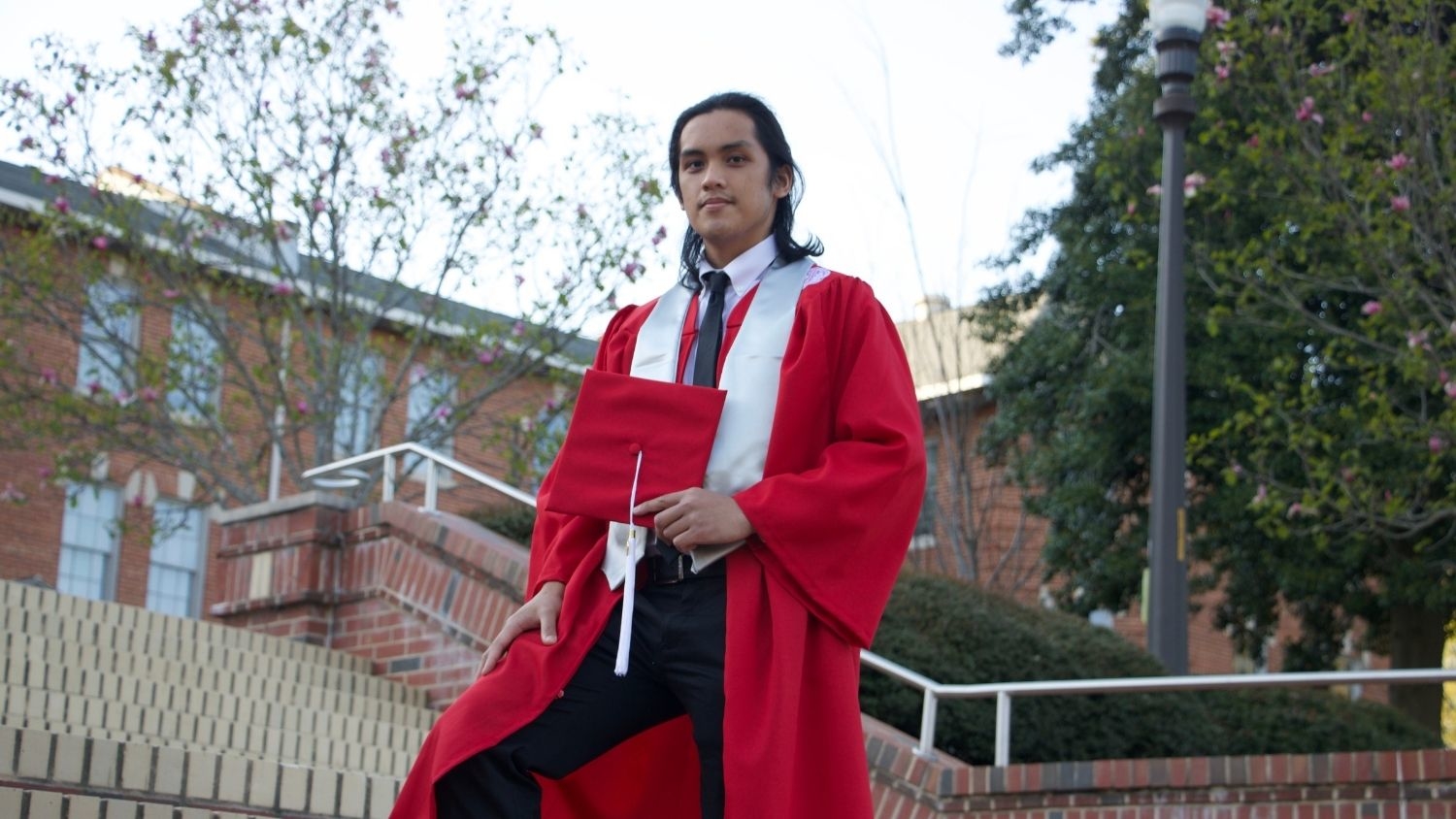 Joshua Pil will graduate in May 2021 with a bachelor's degree in environmental technology and management and a minor in plant biology. Pil is a Doris Duke Conservation Scholar and has been actively engaged on campus and in the Raleigh community. He was awarded the 2020 City of Raleigh Community Action Volunteer Award for hosting clean-ups throughout Raleigh with the organization Nature and You.
After graduation, Pil will support rare plant species as part of a six-month internship with the North Carolina Botanical Garden in Chapel Hill. He will then travel around the country as an employee for the U.S. Fish and Wildlife Service, utilizing the direct hiring authority status he gained from a Directorate Fellowship Program he participated in last summer.
We reached out to Pil to learn more about his experiences at NC State and his plans for the future. Check it out below.
How has the College of Natural Resources impacted you and prepared you for your future?
As a first generation college student from a low-income family with the expectation that I would finish paying off our house and financially support my aging parents after their retirement, there has been a lot of pressure for me to be successful in college, to say the least. The growing trend of college graduates forced to work in retail did not help either.
I took steps to prepare myself for the workforce from my freshman year by applying to the Doris Duke Conservation Scholars Program (DDCSP). In addition to learning skills that made me more confident in my ability to carry out research and conservation projects, I gained a network of scholars and mentors that I will surely keep in touch with throughout my career. The practice-based learning of many classes within the College of Natural Resources and the mentors that advised me allowed me to be successful in academia and get a job pursuing my interests and needs.
What's your favorite memory or class from your time at the College of Natural Resources?
Being involved in undergraduate research through DDCSP and my position with Dr. Nichols in the Forestry and Environmental Resources department, I have had the amazing opportunity to travel to conferences to present. The Terry Student Assistance and Enrichment Fund allowed me to travel to these conferences without worrying about financial barriers.
My favorite conference was the New Horizons in Conservation Conference in 2019 held in Chicago. The conference is held for students and professionals from underrepresented backgrounds in the conservation field and those who are committed to diversity, equity and inclusion. I met many inspiring people in the field of conservation and grew as a person as a result of the conference. Chicago-style pizza and the city views were also impressive.
What is unique about you or your work?
I consider myself unique because I am not a studious person, but I still consider my college career a success and I still landed the job I wanted. With the exception of a handful of classes I was particularly interested in, I usually just did enough studying to get by in my classes and get decent grades. I did better learning with my hands through practice, so I involved myself with internships, undergraduate research and campus engagement. Grades and classes are important, but I learned there are more ways to succeed in college.
What motivated you to pursue your work?
Through the Environmental First Year Program, I was introduced to a case study on Rochester Heights, a neighborhood located by the Walnut Creek Wetland on the topic of environmental justice. The predominately African American neighborhood experienced increased flooding due to an increase in impervious surfaces upstream in wealthier areas. As a resident of Raleigh for 15 years, I was unaware of this issue. It was even more surprising because I attended Carnage Middle School which is just down the street from this neighborhood. Because of these injustices, I am motivated to pursue a career in conservation with an emphasis on community-based solutions that support the values of diversity, equity, and inclusion.
What advice would you give students entering your major or field?
Get internships/campus engagement/volunteer work ASAP – you can still get positions as a freshman without experience. Get involved on campus, start growing your network of colleagues and professors that will help you throughout your career.
Go to career fairs even if the thought of speaking to a potential employer terrifies you (this was me as a freshman). It gets easier over time and with practice.
People are more receptive than you think so don't be afraid to cold email a professor whose work or research interests you. I got my job as an undergraduate researcher because I reached out to a professor whose class I was taking.
Avoid unpaid internships if possible because your time is worth money.
Take advantage of the resources and opportunities available to you. Get involved in undergraduate research and travel to conferences using the CNR Enrichment Fund.
This post was originally published in College of Natural Resources News.