Doris Duke Conservation Scholar: Five Questions with Daniel Choi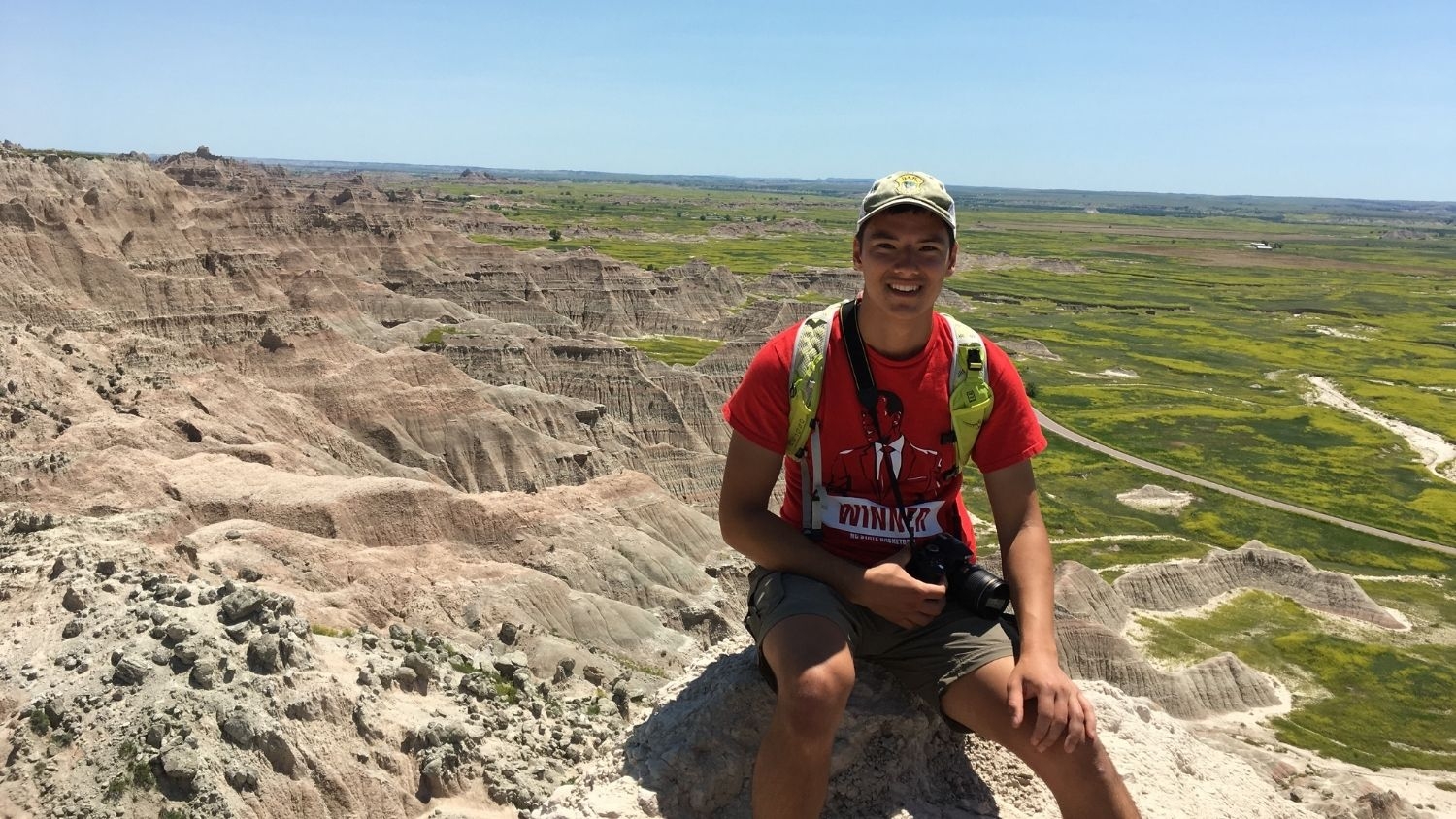 Daniel Choi has completed both bachelor's and master's degrees in fisheries, wildlife and conservation biology at NC State. Choi graduated in May 2021 and has future plans to work for the National Park Service or the U.S. Fish and Wildlife Service.  
While at NC State, Choi was part of the Doris Duke Conservation Scholars Program, a program for undergraduate students who are passionate about conservation and diversity in the conservation field. During his time in the program, Choi studied Bachman's sparrows in Fort Bragg, North Carolina. We reached out to him to learn more about his experience and plans for the future.
What sparked your interest in conservation?
Like many people in this field, I grew up with an interest in animals and loving to be outside and climbing trees. I learned about the field of wildlife biology in high school and was immediately hooked.
During college, I became more and more fascinated with tools such as population modeling and ecological concepts like the theory of island biogeography. Now I'm interested in human impacts to wildlife, such as what threat wind turbines pose to birds and bats or how trash ingestion impacts sea turtles. I'm also really intrigued by ethnobiology and biophilic architecture and city design.
Why did you choose your major?
In high school I was interested in many things, a trait I hold onto today. When it came time for college, I had no idea what to settle on. Cognitive science, engineering, biology, and others all sounded like great options. I remember Googling a list of possible majors and seeing something called wildlife biology. At the time, all I thought was, "This sounds awesome." I looked into it, spoke to some professionals in the field, and dove in.
What was your favorite experience as a Doris Duke scholar?
During my first summer of the Doris Duke Conservation Scholars Program, I worked with a graduate student (Alex Fish) during his field work studying Bachman's sparrows at Fort Bragg, North Carolina. All in one summer, I gained my first exposure to the research process: I got to help with collecting data in the field (measuring vegetation and tracking birds), data analysis with computer programs, and data interpretation. It was a wonderful experience to get a glimpse into the world of ecological research and I loved every minute of it. I got to publish this work earlier this year.
What did you learn about diversity in the conservation field during your time in the program?
Advocating for diversity within conservation has many benefits. One is that whole groups of people who would not otherwise be exposed to conservation and the outdoors are brought in. And programs like these have a trickle-down effect: by providing opportunity, you can change one person's life trajectory, and they then have an unavoidable impact on everyone around them.
A second benefit is that people from different cultural backgrounds always think differently and see things that the others do not. Diversity in the conservation field means doing the best conservation we can do.
What are your goals or plans for the future?
In the future, I plan to work as a research biologist for the National Park Service or U.S. Fish and Wildlife Service, both of which I've interned with. I plan to do this for five to 10 years before returning to academia.
This post was originally published in College of Natural Resources News.