Sam Cook Named Distinguished Alumnus of the Year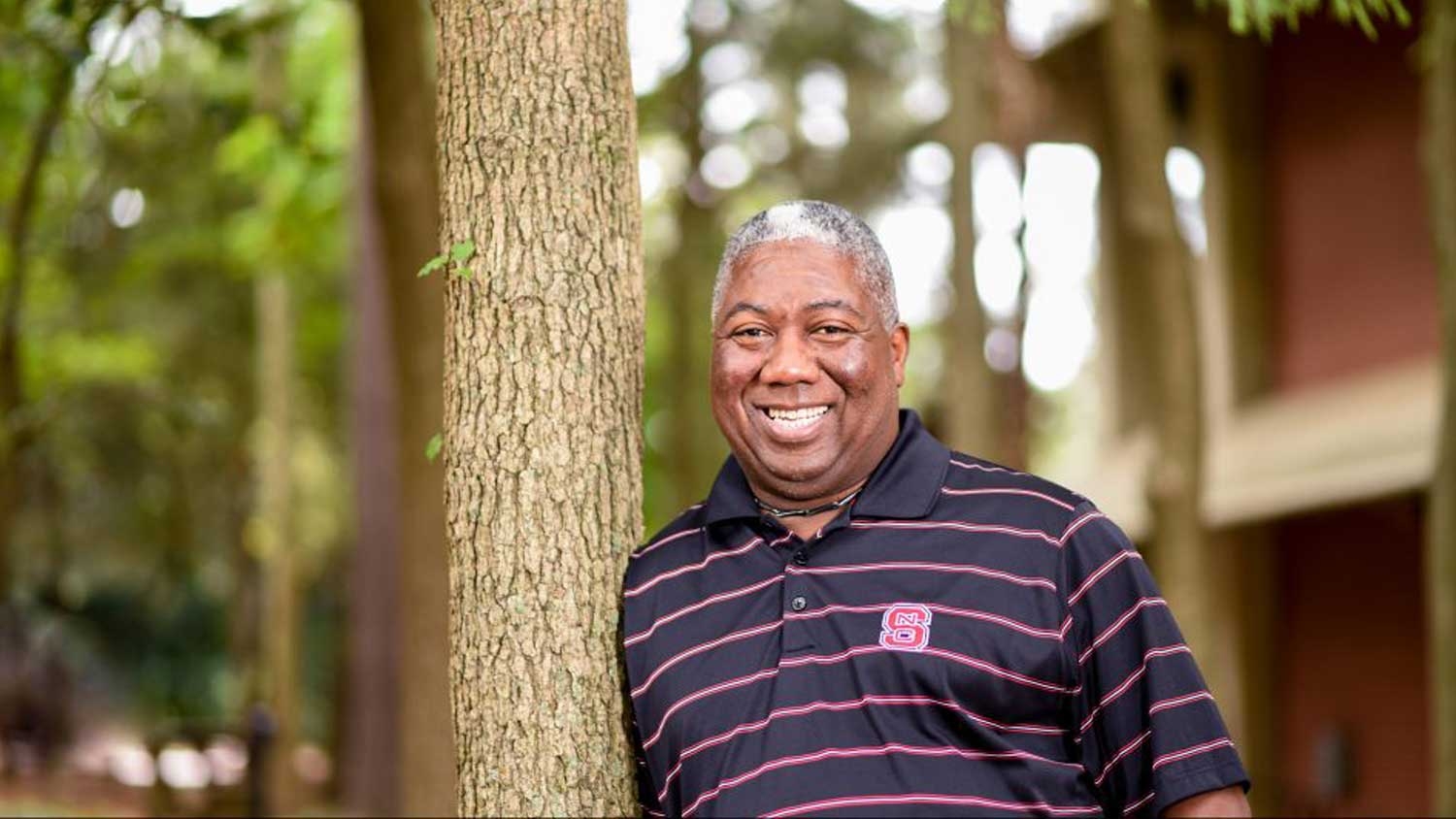 The NC State College of Natural Resources is pleased to recognize Sam Cook as its 2021 Distinguished Alumnus of the Year for his esteemed career and commitment to diversity, equity and inclusion, and sustainability.
One of the first Black students in the College of Natural Resources at NC State, Cook graduated from the forestry program in 1984. After graduating from NC State, he went to work for the U.S. Forestry Service. He has since worked for Duke Power, International Paper and served as director of forestry-related nonprofit organizations in South Carolina, including the Center for Heirs' Property Preservation and the Waccamaw Community Foundation.
Since 2016, Cook has served as the executive director of forest assets for the College of Natural Resources and is the vice president of the Natural Resources Foundation. As executive director of forestry assets, he oversees 10 forest properties that support research and generate more than $3 million annually for the college. Cook also served on the College of Natural Resources Foundation Board of Directors.
Cook is passionate about promoting diversity and inclusion, mentoring students and expanding educational opportunities for underrepresented populations. He co-manages the Forester of the Future Program, a partnership between the College of Natural Resources, Tuskegee University and Resource Management Service, LLC, which offers an accelerated graduate degree program to students from underrepresented groups who are interested in pursuing forestry careers. Cook and his wife, Sherry, also established the Sam and Sherry Lynn Cook Fund for Outreach and Support for Diversity in the college to support the recruitment of forestry students from underrepresented groups.
"Sam Cook is truly a phenomenal leader in the forestry profession and has been for 30-plus years. In Sam, you find the rare combination of passion and the ability to make things happen. He is widely known for his commitment to promoting leadership development and initiatives to increase diversity and inclusion in the forest industry. He has built public and private partnerships to create opportunities for youth to learn about careers in forestry and natural resources as well as initiatives to help African American landowners retain and manage family forests while adopting sustainable forest management practices," said Myron Floyd, dean of NC State's College of Natural Resources.
Cook is a co-founder of Growing Environmental and Conservation Leaders of Color and the Conservation of Color National Organization. He is also a member of several organizations whose mission is to advance forestry, including the NC Forestry Association and the Society of American Foresters. This fall, Cook was inducted into the Forestry Leadership Hall, an award given by the World Forestry Center that celebrates individuals who have made significant contributions to fostering the understanding of forests and their importance to society.
Cook will be recognized at the 16th annual "Evening of the Stars," an event presented by the NC State Alumni Association to recognize alumni and friends of the university who have given back to their professions, communities or alma mater.
This post was originally published in College of Natural Resources News.