Robert Scheller Named Associate Dean for Research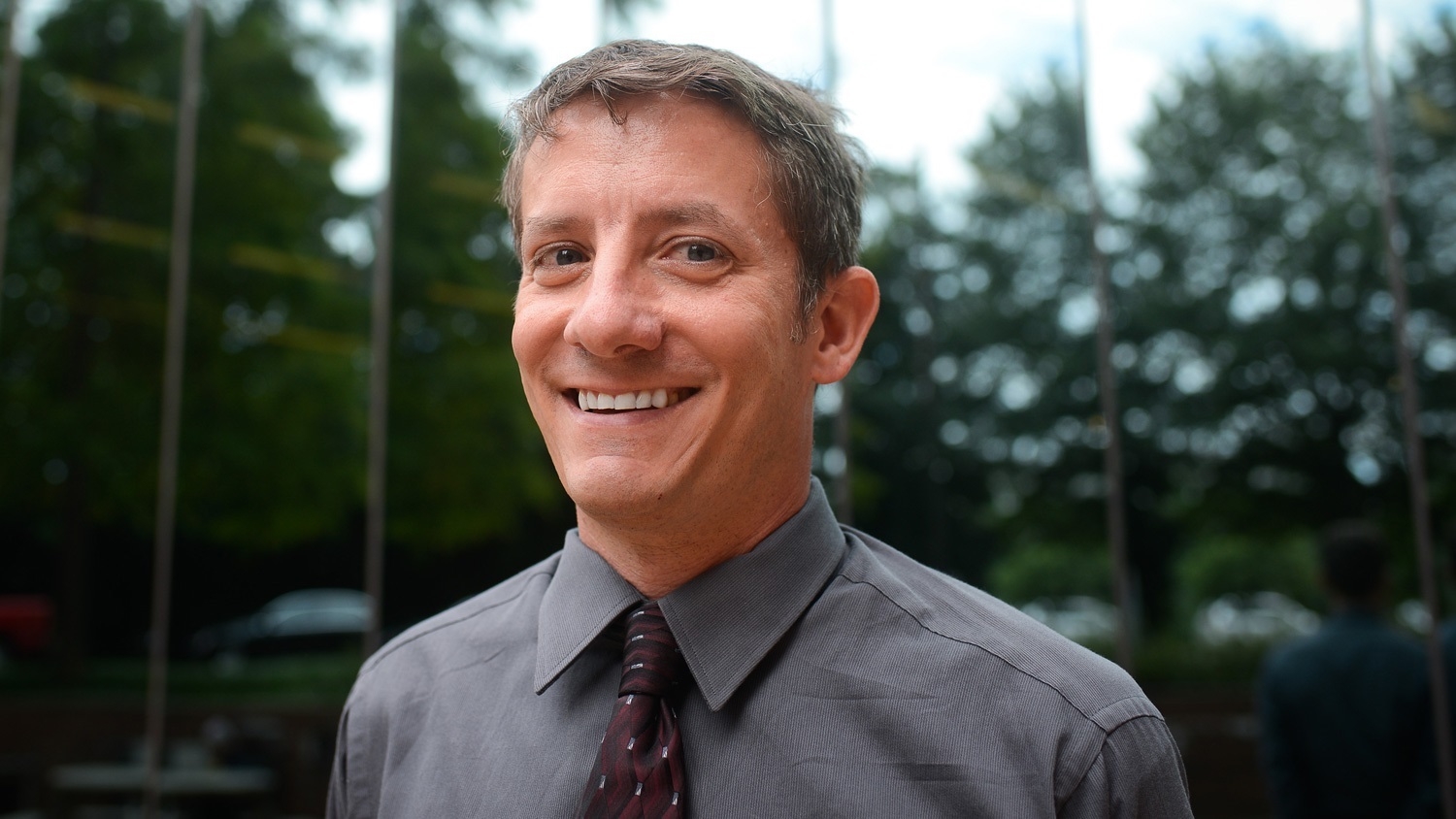 Robert Scheller has been named associate dean for research at NC State's College of Natural Resources, effective February 1, 2022. He brings nearly three decades of research and leadership experience to the position, and the appointment follows a seven-month period of Scheller serving as interim in the role.
"Since arriving at NC State, Dr. Scheller has become a campus leader in building and leading interdisciplinary research teams," said Myron Floyd, dean of the College of Natural Resources. "He will play a central role in advancing our strategic priorities, particularly our goal of promoting collaborative research and learning that contributes to sustainable environments and healthy communities."
As associate dean for research, Scheller will continue his responsibilities of leading and developing the college's strategic research initiatives; assisting faculty with grant submission and management; interfacing with funders, funding agencies and policymakers; creating and maintaining strategic partnerships; increasing multidisciplinary research collaboration; and much more.
The college manages a research portfolio of approximately $60 million, with more than 200 faculty and staff conducting research across three departments — Forestry and Environmental Resources, Forest Biomaterials, and Parks, Recreation and Tourism Management. In the 2020-21 fiscal year, the college's faculty and staff received approximately $6 million in funding awards.
Scheller said he looks forward to continuing to support the research endeavors of the college's faculty. "My career has benefited greatly from the support of research leaders and professionals and I hope I can do the same for others … We are doing incredible and meaningful science that has the potential to transform our world — I'm incredibly proud of that and eager to share that with our peers."
He added, "Science is transitioning towards a more multidisciplinary, collaborative, inter- and intra-institution paradigm. One of my roles is to help the college prepare for and embrace this paradigm while respecting and building upon our historic strengths … Both the existing and new modes of research will benefit from a carefully articulated strategy for transforming our approaches to research."
Though the college's research portfolio remains strong and continues to experience steady growth, Scheller plans to overhaul various research administration processes to improve efficiency and to expand the college's investment in emerging research areas, such as the sustainable bioeconomy and environmental justice. He also plans to capitalize on large funding opportunities from Congress and administrations.
Most importantly, Scheller will continue to place an emphasis on maintaining and promoting the college's land grant mission. "Delivering science that serves society is why I joined NC State and the College of Natural Resources. This is our key strength and it will become ever more important as our world experiences unprecedented changes in the coming decades," he said. "We have incredible diversity — both across our people and across our science — that allows us to plug our expertise into solving many of the 'grand challenges' that face society."
Scheller joined NC State in 2017 as a member of the Emerging Plant Disease and Global Food Security Cluster within the Chancellor's Faculty Excellence Program. He is a professor in the Department of Forestry and Environmental Resources and a Faculty Fellow in the Center for Geospatial Analytics. He was named a University Faculty Scholar in 2020.
As director of the Dynamic Ecosystems and Landscapes Lab, Scheller teaches about and conducts research on past and future landscape changes due to climate change and human activities. He has received funding from the National Science Foundation, U.S. Department of Defense, U.S. Forest Service, The Nature Conservancy and others. He has published more than 100 manuscripts and book chapters. His first book, "Managing Landscapes for Change," was published in 2020.
"Humans and our cultures are products of our landscapes. Landscapes give us not only ecosystem services — those products that serve us directly — but also give us our identities," Scheller said. "Science has a role to play in preserving landscapes and cultures while helping them adapt to ceaseless change the future holds."
Scheller added that while his new role as the college's associate dean for research will limit his availability to teach courses on a regular basis, he intends to remain active in graduate mentoring and advising and "will be happy to guest lecture" whenever his colleagues need him.
This post was originally published in College of Natural Resources News.