Beijing Winter Olympics a Cautionary Climate Tale, Expert Says
Several miles outside the Chinese city of Zhangjiakou, a series of narrow white strips streak across the landscape of barren brown mountains.
Zhangjiakoua's mountain region, located about 110 miles northwest of Beijing, is hosting one of three outdoor venues for this year's Winter Olympics.
However, because the region doesn't receive much precipitation during the winter months, Chinese officials have blanketed numerous slopes with artificial snow.
This year's Olympics is the first of its kind to rely completely on artificial snow, which according to one NC State expert, signals that the ideal conditions for winter sports are becoming increasingly scarce as climate change progresses.
Earth's average global temperature has increased by a little more than 2 degrees since 1880, with the last eight years marking the eight hottest on record, according to calculations by NASA and the National Oceanic and Atmospheric Administration.
"The warmer temperatures are causing shorter winters and reducing the amount of time snow is on the ground, so it's definitely possible that participation might decline in some winter sports," said Jonathan Casper, an associate professor of parks, recreation and tourism management.
An industry in danger
Winter sports generate $887 billion in economic revenue and support 7.6 million jobs in the United States, according to Protect Our Winters, an advocacy group. They also provide millions of people with the mental and physical health benefits of outdoor recreation.
Many winter sports, including snowboarding and skiing, require an ample amount of snow on the ground. However, as temperatures continue to rise, natural snow is becoming less reliable. 
Casper, whose research focuses on sport and the natural environment, said the warmer temperatures are already limiting the places where athletes can train and compete.
A recent study published in the journal Current Issues in Tourism, for example, projects that only one of the past 21 Winter Olympic cities will reliably provide safe and fair conditions for athletes by the end of the century if greenhouse gas emissions continue to increase.
As a result, winter sports could become more expensive and exclusive, with both elite and recreational athletes forced into spending more money and time to find reliable locations.
The warmer temperatures could also impact the next generation of athletes as they might not have enough snow to develop their skills, according to Casper.
"If the sport isn't as available as it once was, there's a good chance the number and quality of athletes is going to decline," Casper said.
The problems with artificial snow
Amid declining conditions, many businesses and other stakeholders in the winter sports industry are taking drastic measures to ensure training and competitions can take place.
Since it was introduced at the 1980 Winter Olympics in New York, artificial snow has been increasingly used by the industry to compensate for the lack of natural snow. However, it's often criticized as not only being unsafe for athletes but also harmful to the environment.
Casper said the snowmaking process is especially water- and energy-intensive. In China, for example, officials estimate that snowmaking at this year's Winter Olympics will use 49 million gallons of water — the equivalent of 74 Olympic-sized swimming pools.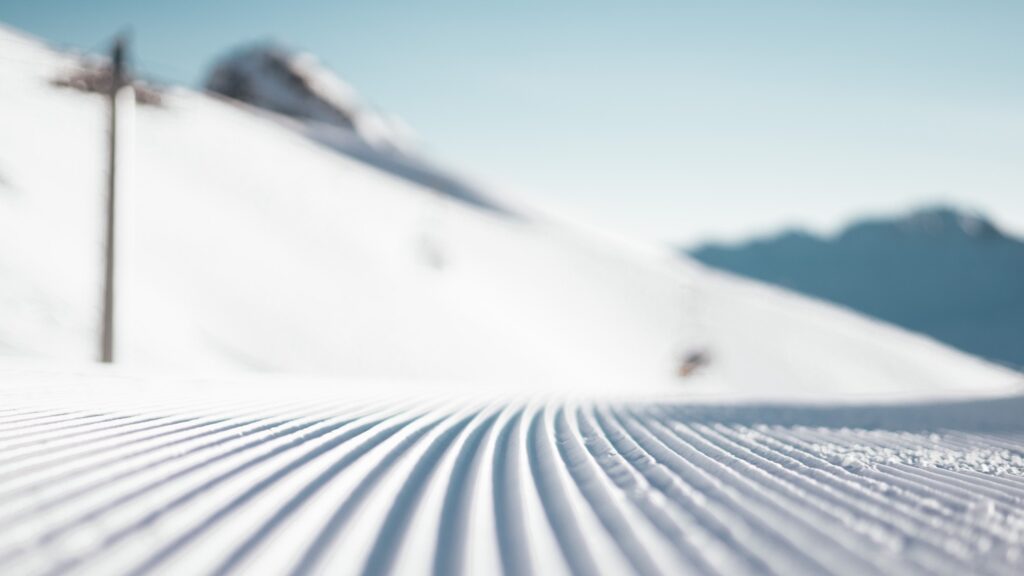 Snowmaking is also expensive, according to Casper. And while Olympic hosts usually have enough money to fund the process — China is spending approximately $4 billion — many businesses in the winter sports industry are struggling to afford it.
Unfortunately, as natural snow becomes less reliable, the demand and cost for its artificial counterpart will only increase. This could force some winter recreation areas, such as ski resorts, to close due to increased operational costs.
From outdoors to indoors
Artificial snow is likely to become more common as some winter sports may have to move indoors to accommodate the warmer temperatures, according to Casper. In fact, some U.S. states already host indoor facilities for certain sports, including cross-country skiing.
Indoor facilities aren't a catch-all solution, however. For example, because there are only a few of these facilities around the world, athletes have to compete for training spaces. And if additional facilities are constructed, they're likely to impact the environment.
Casper said sustainability-focused practices, including recycling, energy efficiency, water conservation, waste reduction and Leadership in Energy and Environmental Design (LEED) certification, can offset certain environmental impacts associated with sport facilities.
"It's never going to be perfect. But there are ways — if you have people in leadership who value and support sustainability — to counter some of the negative impacts associated with the construction and operation of these facilities," Casper said.
Ultimately, the future of winter sports relies on the world reducing the greenhouse gas emissions that fuel climate change. It also relies on industry stakeholders, such as the International Olympic Committee, using the latest science to make smarter decisions.
The International Olympic Committee has faced backlash from athletes and spectators alike for its decision to host this year's Winter Olympics in Beijing and its surrounding regions, both of which already receive very little precipitation.
Casper said he expects the International Olympic Committee and other organizers to host winter sporting events in northern locations as temperatures continue to rise.
"I think it's important to remember there will still be winter seasons with a lot of snow," he said. "But with conditions being so variable, I think it's safe to say that the chances of the Winter Olympics being held in Canada again are pretty high."
This post was originally published in College of Natural Resources News.