Celebrating Black Excellence: Rashawn King is Promoting Parks and Recreation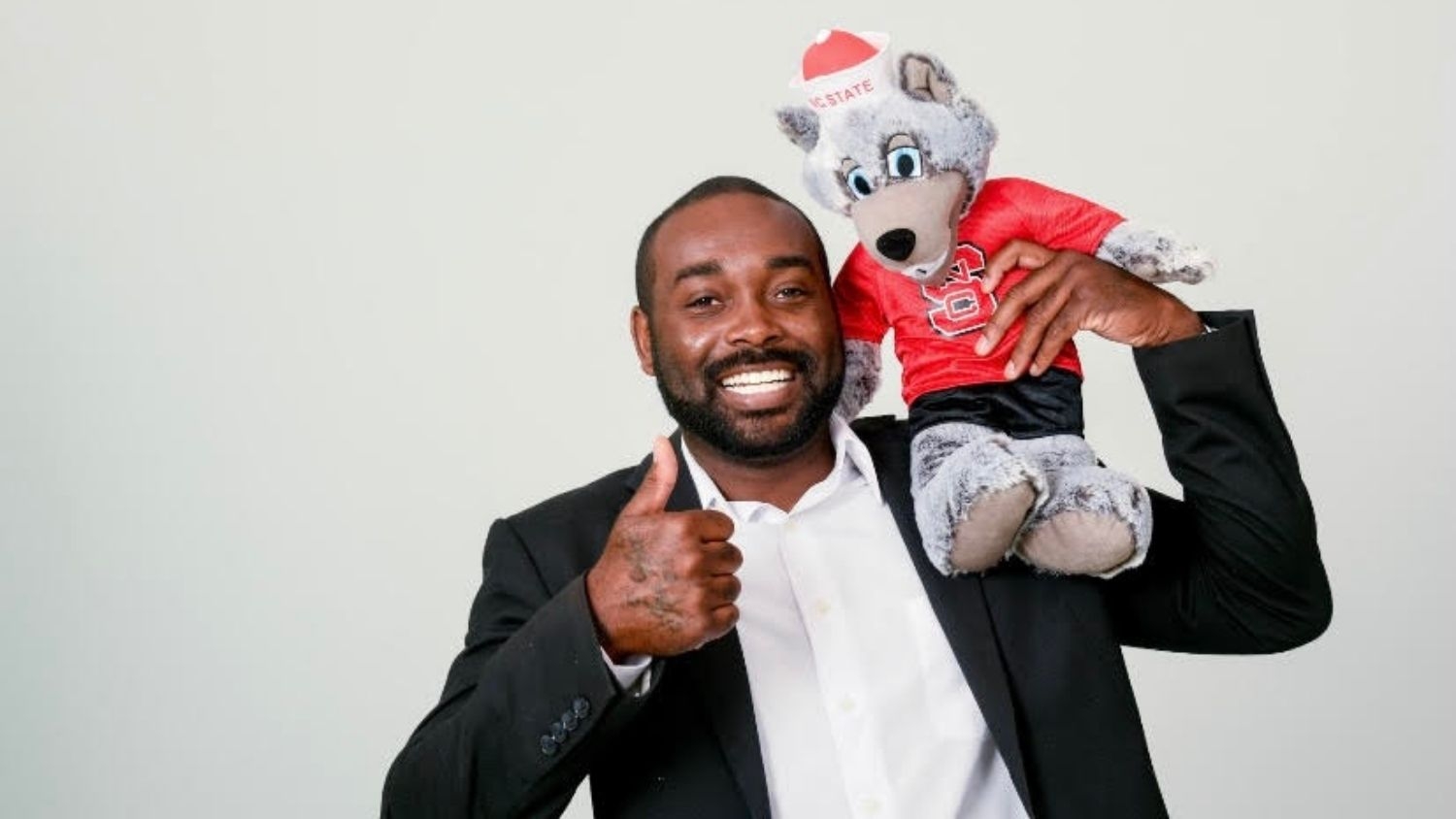 The following Q&A is a part of a Black History Month series highlighting the outstanding contributions Black faculty, staff and students have made to the College of Natural Resources.
Rashawn King is the central west region consultant for NC State's Recreation Resources Service, where he provides grant administration, technical assistance, and educational sessions to parks and recreation departments in North Carolina.
King earned a bachelor's degree in recreation administration from North Carolina Central University. He then continued his education at NC State, earning a master's degree in parks, recreation, tourism and management. He also serves on the boards of multiple organizations and recently started his own non-profit, Black Salute, which aims to support Raleigh's Black community.
We recently spoke to King about his experiences as a Black professional in the field of higher education. Check it out below.
What does Black History Month mean to you?
Black History Month to me is the most valuable month of the year. It is a time when we all can share the beauty of my ancestor's creations, struggles, history and the changes they made in this world.
Black History Month is not just any regular month. To me, it is the most important month of the year. This month is the epitome of perfection. To me, Black history shouldn't just be celebrated or shared just one month of the year but every month.
What inspired you to work in the field of higher education?
A few things inspire me to work in the field of higher education. The first reason why is the urge for me to make and provide a more vibrant environment at my job for all people of different ethnicities. But more so those individuals (Blacks, Hispanics, etc.) that never had the luxury to feel comfortable or welcome. The second reason why is to help the target audience that I serve (students, local municipalities and other stakeholders) by providing them with their needs and wants.
What excites you about your work?
There are a few things that excite me about my work. I love the fact that I can make a difference/change in people's lives within the community. I am able to help make a difference by assisting local municipalities with obtaining grant funding to provide recreational amenities to their community.
Another thing that excites me about my job is the fact that I am able to share my journey with students in my field of work. A lot of students do not know about my job. I love explaining to them what I do.
What has it been like as a Black, Indigenous, Person of Color (BIPOC) studying within your field and pursuing your career?
It has been rough as a black man pursuing a career in the field of parks and recreation. There were many days I felt like giving up because there was no light at the end of the tunnel. Being told by many people I will never be successful, to quit, to just give up.
Those words motivated me to push through because so many people doubted me and didn't believe in my vision or the pursuit of my career path. But I made it through and I obtained a master's degree within my field of work. Also, I am one of the four regional consultants for one of the oldest and most prestigious consulting entities in the state of North Carolina.
What challenges have you faced in your career?
I have faced many. One challenge I have faced is trying to get local municipalities to connect with the hard-to-reach communities. Another challenge I have faced is getting more people of color within my field. Another challenge is trying to satisfy all the people I serve. I think that is a challenge for everybody's line of work.
Tell us about someone who supported and encouraged you to pursue your work.
I have a few people. The first person is my mother, the one woman that pushed me and encouraged me to pursue this field. Another person is my former boss Volire Brown. She took me under her wing when I worked part-time for the City of Raleigh and encouraged me to fulfill my goals in this field. The last person is one of my close friends Quentin Jones. Since college, he has encouraged me to pursue a degree in my field of work.
What words of wisdom do you have for the next generation of young BIPOC professionals entering your field?
Words of wisdom I have for the young professionals entering the field of parks and recreation are: network as much as possible, attend educational sessions, obtain as many certifications as you can, get your degree, volunteer your time, pay your dues (put your time in with a municipality or entity) and take chances in life.
What do you like to do in your spare time? What are your hobbies?
In my spare time I like to serve the Black community through my nonprofit. Also, I like to spend time with my son and family, and just help people in life. Last but not least, I serve on many advisory boards and committees. I have a few other hobbies as well: I like to cook, travel, listen to music, work out, watch TV and play basketball.
This post was originally published in College of Natural Resources News.