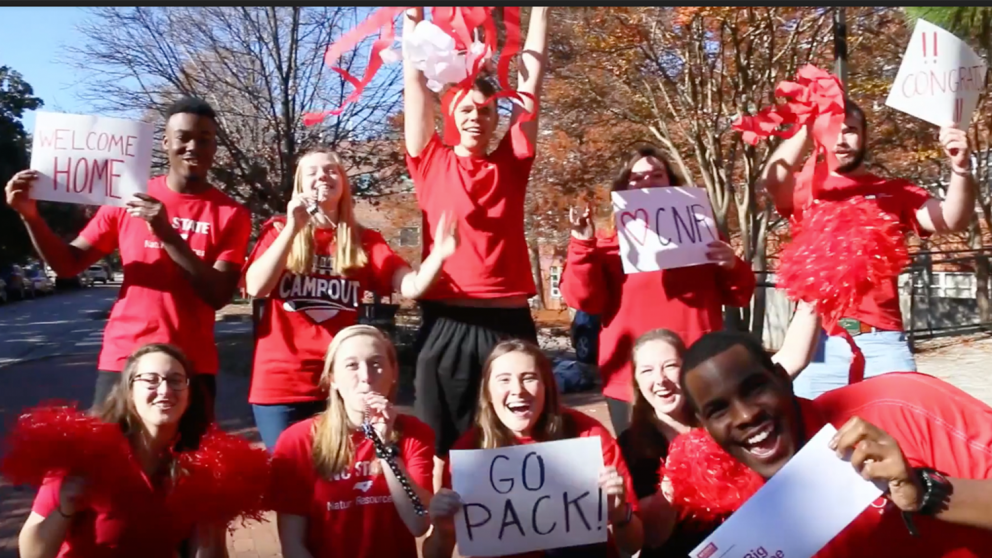 Discover the College of Natural Resources
When you come to the College of Natural Resources, you'll learn how to solve those challenges and build a successful career. Whether you want to work outdoors as a wildlife biologist, develop community recreation and sport programs, or work with third-world countries making paper products using native renewable resources, our college will give you the skills and opportunities you need to make an impact. That's why USA Today ranks the College of Natural Resources as one of the top (#6) natural resources colleges in the country.
If you're passionate about the world we live in, we want you to join us!
The Student Experience
College of Natural Resources students, faculty and staff work hard developing solutions to real-world sustainability issues facing industries from Sport Management to Paper Science Engineering and everything in between. We also like to have fun and remember to enjoy the moment.
Check out more Student Experiences on Instagram or Twitter or Facebook