Virtual Hangouts
Want to learn more about our school or our programs, but can't visit in person? Engage with us virtually.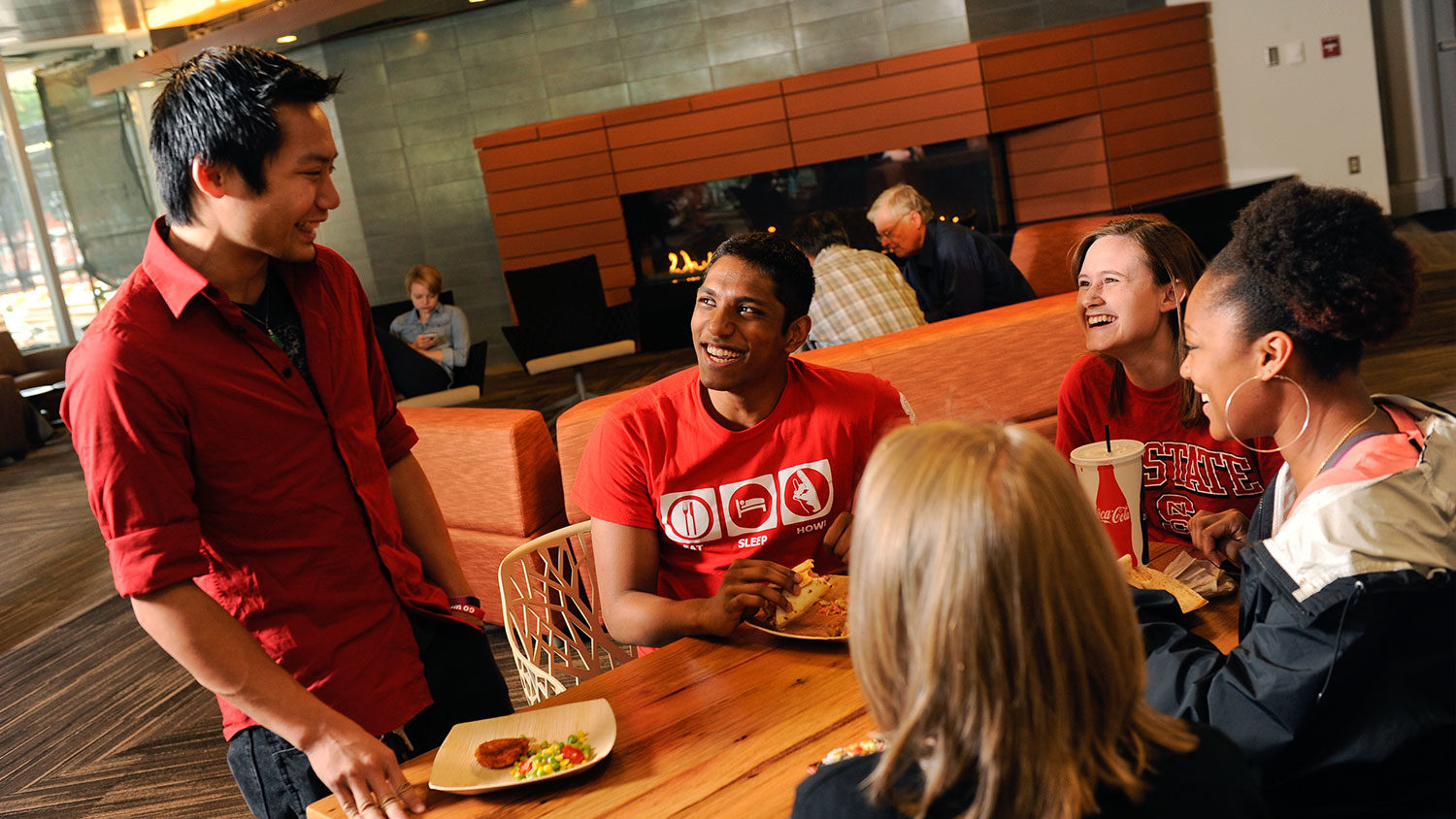 FAQs
What is a Virtual Hangout?
Virtual Hangouts are a great way for prospective students to learn more about NC State. Hangouts are informal video chats with current students, where viewers and listeners can ask any questions they may have about the major or college life in general.
Who can participate?
Current high school students and prospective transfer students interested in our majors are welcome to join a hangout.
How do I join?
Hangouts are scheduled on weekday evenings. Students may join any time and can participate in as many hangouts as they wish. Final details for how to connect will be sent after a student registers.
When Are the Sessions?
High School Students:
Tuesday, November 12, 2019 at 7:00 p.m.
Tuesday, February 18, 2020 at 7:00 p.m.
If you have questions or are too far away to come by campus, learn more about our college and student life from our current students. Click here to register.
Transfer Students:
Tuesday, October 29, 2019 at 6:00 p.m.
Tuesday, February 25, 2020 at 6:00 p.m.
Learn more about the student experience from current transfer students! Join us for this casual information session to get your questions answered. From information on internships and research to student life and involvement, our students are excited to help you discover what you want to know! Click here to register.
Have more questions?
Please contact our Recruitment Team at cnrrecruitment@ncsu.edu if you have any further questions.
Individual Visits
Planning a visit to NC State? Want to learn more about the College of Natural Resources? We are happy to arrange a personalized visit for you. Simply tell us your interests and available times, and we will be in touch shortly to schedule your day.