Open House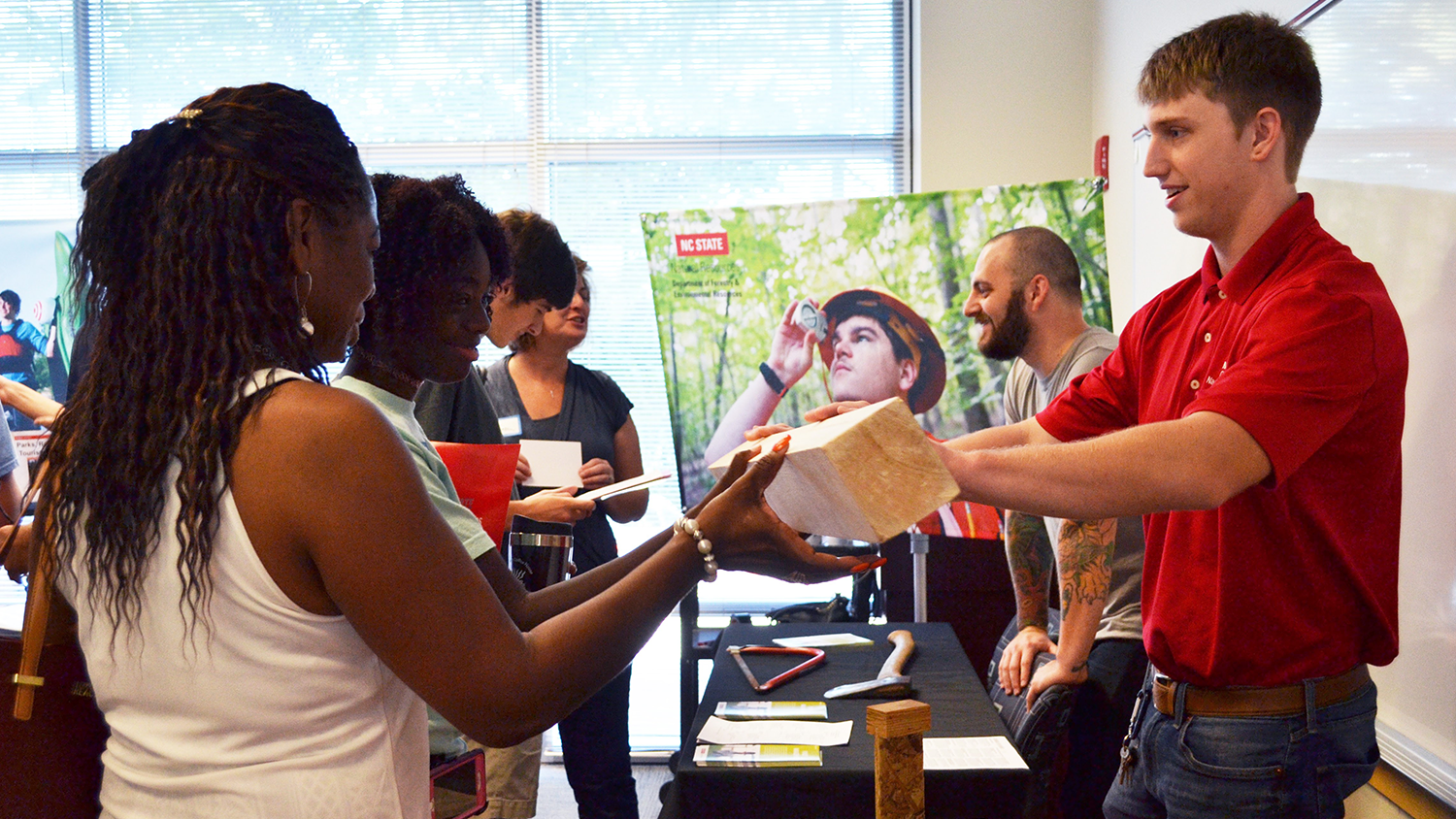 About
All prospective high school and transfer students are invited to learn more about the College of Natural Resources. Whether you are interested in our majors, scholarships, study abroad, internships, or other hands-on learning experiences, we've got the answers to all your questions.
Event Information
Check back in early August for the October 2020 date.
Jordan Hall Addition
2720 Faucette Dr.
Raleigh, NC 276895
(located at the corner of Morrill Drive and Faucette Drive, near Western Boulevard)
Ample free parking located both in front and behind our building.
Schedule
The College of Natural Resources will be hosting 30 minute information sessions on the wide range of majors offered through our college. We will also provide information on transfer and alternative paths to NC State. These sessions will give students and their families a better understanding of each major's curriculum, internships, and job potential. The 2019 schedule is below.
Review the 2019 Open House Schedule
Registration Details
This event is held in conjunction with the NC State University Open House. All attendees should register here.
For more information, contact Tiffany McLean at cnrrecruitment@ncsu.edu, Director of Enrollment Management, (919) 515-5510.
Getting to Campus
Review our Visitor Information page.
85,000 acres of premiere forest
Our students, faculty and staff use our forest lands as learning labs for hands-on research.