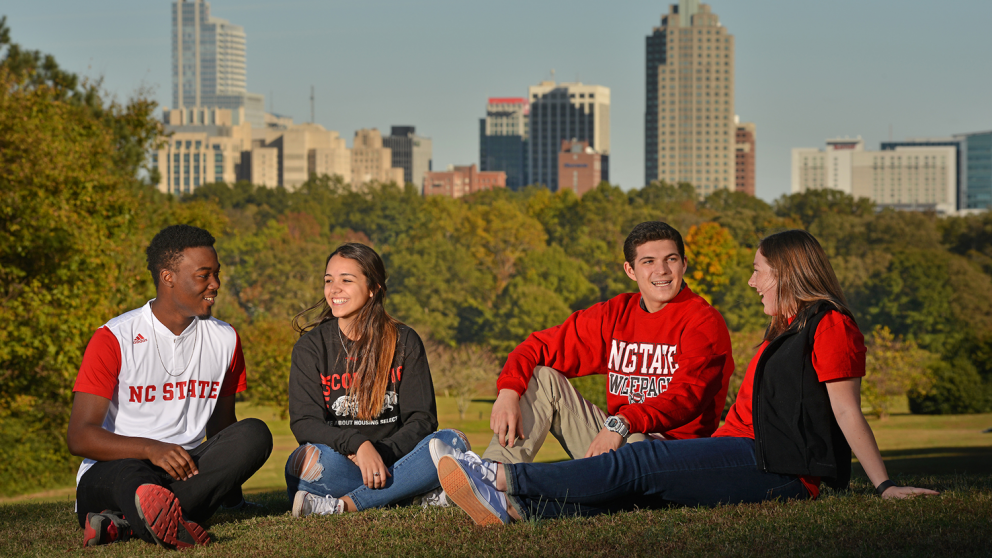 Congratulations Admitted Students!
We're so excited that the NC State Class of 2021 will be joining the Wolfpack and the College of Natural Resources Family this fall! We can't wait to welcome new students into our future-focused community working to solve the world's sustainability challenges.
We encourage students to explore their many opportunities and get engaged right away. Starting on day one, we want to help each student pursue their passions through internships, study abroad, undergraduate research, student leadership positions and other hands-on learning experiences.
Our small college maintains a close-knit family atmosphere that gives students a more personal connection to such a large university. It's that personal support from faculty and staff that helps our students succeed. Check out some of our student experiences and get to know our college.
Jobs and Career Services
We prepare our students for career success. Through industry partnerships, hands-on experiences, career fairs, professional development and other opportunities, our students find themselves not only career-ready, but employed after graduation.
Questions
Contact our College of Natural Resources Recruiter Katie Bennett. Email Katie at K_Bennett@ncsu.edu or call her at 919.515.8659.