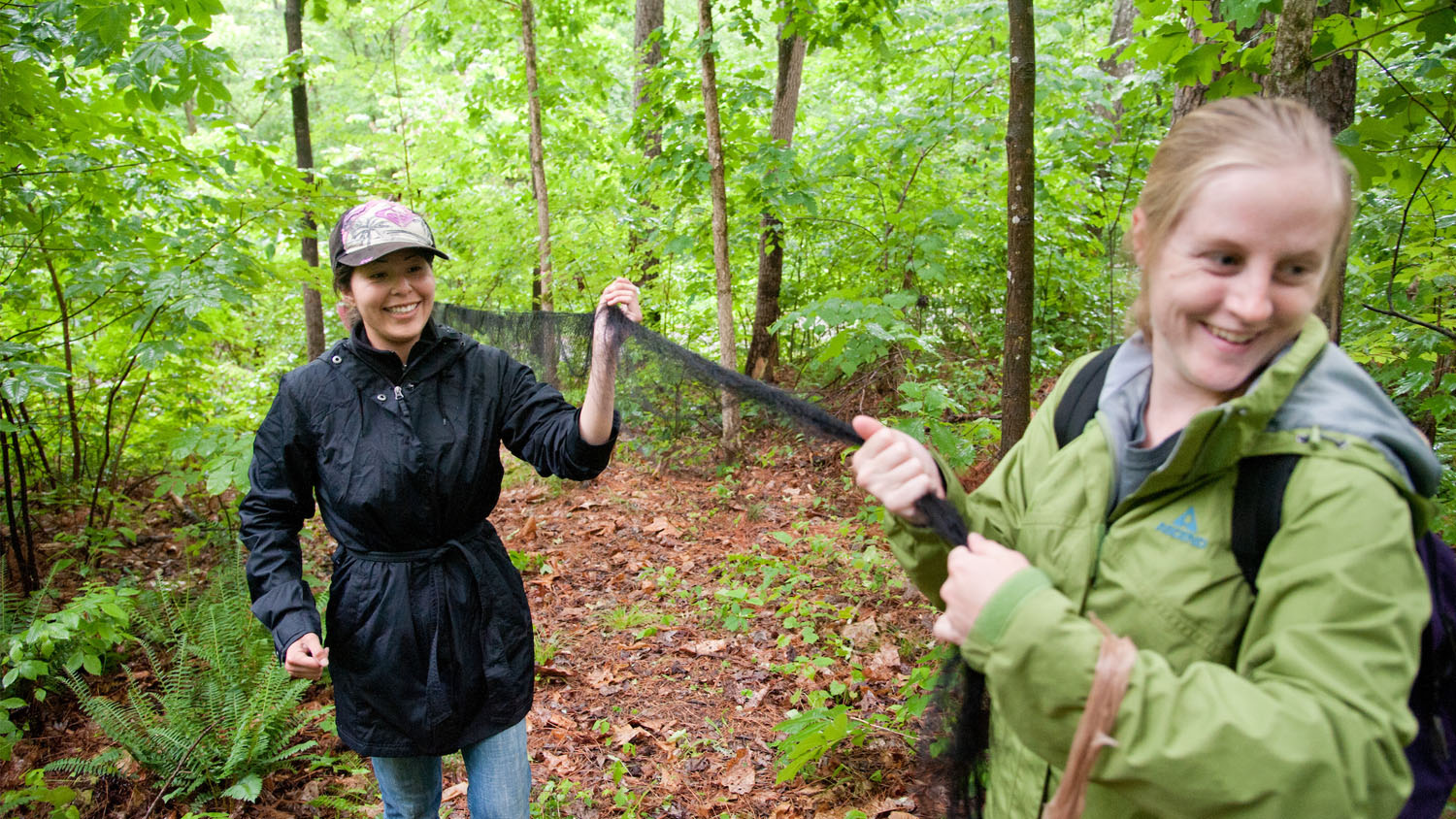 Women in the Environment Conference
Inspiring young women to become environmental leaders of tomorrow.
rn
About the conference
Last year, NC State hosted the inaugural Women in the Environment Conference, an innovative educational event designed to introduce young women and non-binary identified individuals to potential careers in the environmental field, from forest management to paper science and engineering. Attendees left the conference powered with the tools, knowledge and insight to be leaders for change and progress in a rapidly evolving world.
This event has been cancelled for the Summer 2020, but we hope to have it again in 2021.
Attendees:
Heard from key note speakers
Attended "Hot Topic" environmental presentations led by women working in the fields of climate change, sustainable materials, urban wildlife, renewable energy and more.
Heard from women working in the field of natural resources, environmental science, engineering, community outreach and more.
Had lunch with current students and young alumni passionate about sustainability.
Participated in optional hands-on activities.
Cost and Registration
This conference will be hosted again in 2021.
2019 Conference Schedule
7:45-8:30 a.m. – Registration
8:30-9:00 a.m. – Welcome and Overview by Dr. Mary Watzin, Dean of NC State's College of Natural Resources
9:00-9:30 a.m. – Keynote Presentation by Dr. Zakiya Leggett, Associate Professor of Forestry and Environmental Resources at NC State's College of Natural Resources
9:30-9:40 a.m. – Break
9:40-10:10 a.m. – Environmental Hot Topic Presentations (Rotation 1)
10:15-10:45 a.m. – Environmental Hot Topic Presentations (Rotation 2)
10:45-11:00 a.m. – Break
11:00-11:45 a.m. – Environmental Justice Panel
11:50 a.m.-12:55 p.m – Lunch with Current Students, Faculty and Young Alumni
1:00-1:45 p.m. – Career Panels
2:30-3:30 p.m. – Optional Activities
Click here to view the full conference schedule with presentation details.
Who can attend?
Priority will be given to community college students and rising 10th-12th grade students who are considering majors related to the environment. Due to limited space, middle school students will be unable to attend.
Date and Location
The date and location of the 2021 Conference is to be determined.
Questions about the conference
What are my lodging options?
To view NC State's list of recommended hotels, click here.
Where do I park?
Parking information and directions will be sent in final confirmation documents.
Interested, but can't attend?
Join our mailing list to receive more information about our majors and other upcoming events and visit opportunities.
For questions about this event, contact us at 919-515-6191 or cnrrecruitment@ncsu.edu.