Find Your Fit
For students who have a passion for problem solving, the environment, and how we choose to use our natural resources, discovering the right educational path can open a world of career options.
Whether your interest is in engineering everyday products from natural resources, discovering alternative uses for biomaterials, shaping environmental policies, managing land for timber, ensuring clean water, working with wildlife, or creating recreation and tourism programs in local communities, a degree from the College of Natural Resources will help you pursue your passion.
Intern to New Hire
During his time in the College of Natural Resources Jarami Bond secured three engineering internships with the NC Department of Transportation and another with the City of Raleigh Office of Sustainability.
These internships, combined with his B.S. in Environmental Science with a focus on Sustainable Materials and Technology, landed him a job as the manager of sustainability at Interface, Inc., the world's largest manufacturer of commercial carpet tile.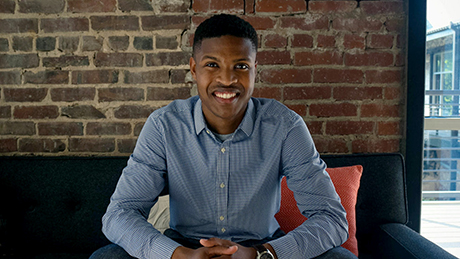 This summer, just two years after graduating, Jarami was recognized on the GreenBiz 30 Under 30, a list of emerging leaders from around the world who are shaping the next generation of sustainable business.
"The College of Natural Resources provided me with valuable exposure to a wide array of interdisciplinary topics, from global environmental policy and climate change to industrial ecology and life cycle analysis. It helped me establish a sound foundation through broad learning and then guided me as I zoomed in and identified how I wanted to make an impact on people and the planet through my chosen career path."
#6 in the Nation.
USA Today ranks us among the top colleges in the country for the study of natural resources and conservation.
Education that Leads to Vocation
In the College of Natural Resources, students find a home that provides a hands-on educational experience that prepares them for success after graduation.
All of our students, regardless of major, benefit from experiential learning through internships, immersion summer programs, study abroad and undergraduate research opportunities. These real-world experiences help them become the well-rounded graduates that employers are seeking.
Although NC State is located near thriving downtown Raleigh, students complete many of their classes in the 85,000 acres of college-owned forest that provides a living laboratory. With reduced class size and direct access to faculty and staff support from application to graduation, we're proud to offer our students an intimate community in a large university, providing the best of both world.