Jennifer Beedle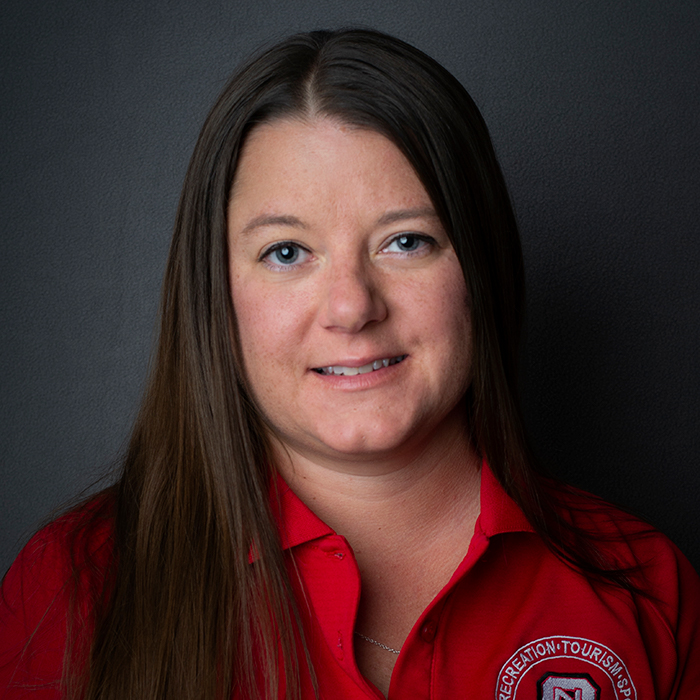 Department of Parks, Recreation and Tourism Management
Biltmore Hall (Robertson Wing) 3024D
Education
University of North Carolina at Greensboro, Greensboro, North Carolina.  M.S.  2011
Recreation and Park Management
North Carolina State University, Raleigh, North Carolina.  B.S.
Parks, Recreation and Tourism Management.  2008
Selected Presentations
Smith, C., Halubka, N. & Beedle, J. (November, 2012). Cutting edge or living dead: How alive is your department? North Carolina Recreation and Parks Association Annual Conference; Greenville, NC.
Beedle, J. & Cardenas, D. (June, 2012). Resident attitudes toward women-owned and operated tourism businesses in an emerging destination. Travel and Tourism Research Association International Conference; Virginia Beach, VA.
Schleien, S.J. & Beedle, J. (November, 2010). "Graduate school 101." North Carolina Recreation and Park Association Annual Conference; Raleigh, NC.
Beedle, J. & Byrd, E.T. (March, 2009). Repeat visitation and spending at events: Hogs and muscle cars. Southeastern Travel and Tourism Research Symposium; Nashville, TN.
Publications
View all

publications