Prestigious Honor
Our very own Dr. Lucian Lucia, was recently notified of being a recipient of the American Chemical Society Class of 2017 Fellowship Award. This award is only given to 1-2% of all of the ACS members. "Four years ago, maybe five, the Society decided to set up an award fellowship. This award is very prestigious and is only given to members who make strong contributions to science, and have an impact on society. They are willing to put in time and effort."
"I am truly blessed to have been given this award," said Dr. Lucia, and to be recognized as a Fellow of the American Chemical Society. "I could not have done it if it had not been for my fellow colleagues and students. I want to thank everyone who has supported me, especially my NC State family!"  After being a part of the Wolfpack for 12 years now, Lucia states "I am very fortunate to work in research, in Raleigh. NC State is the best school in the world!"
Collaborative Professor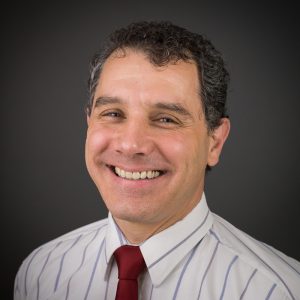 Dr. Lucian A. Lucia currently serves as an Associate Professor in the Departments of Forest Biomaterials (Wood & Paper Science) and Chemistry, and as a faculty in the programs of Fiber & Polymer Science and Environmental Sciences at North Carolina State University. His laboratory, The Laboratory of Soft Materials & Green Chemistry, probes fundamental materials science topics focused on the green chemistry of renewable polymers. He received his Ph.D. in organic chemistry from the University of Florida for modeling photo induced charge separation states of novel Rhenium (I)-based organometallic ensembles as a first order approximation of photosynthesis. He began his professional career as an Assistant Professor at the Institute of Paper Science and Technology at the Georgia Institute of Technology examining the mechanism of singlet oxygen's chemistry with lignin and cellulose. A large part of his recent work has focused on the chemical modification of cellulosics for biomedical applications.
American Chemical Society
Dr. Lucia is a member of The American Chemical Society, the world's largest "club" for promotion of chemistry, comprised of nearly 160,000 members. The Society publishes numerous scientific journals and databases, convenes major research conferences and provides educational, science policy and career programs in chemistry. They also give more than $22 million every year in grants for basic research in petroleum and related fields. They play a leadership role in educating and communicating with public policy makers and, the general public about the importance of chemistry in our lives. This includes identifying new solutions, improving public health, protecting the environment and contributing to the economy.
Dr. Lucia states "it is the best research in the world. The Society works hard to represent chemistry, organic, engineering, and all other related fields." He is a part of the Cellulose and Renewable Materials (CELL) Division, which has done very well, and is expanding its membership. Dr. Lucia is a counselor for his division, which means he represents it at the highest level.
We are so proud of you, Dr. Lucia!
by guest blogger Brooke Orr