Alumni Spotlight: Madeline Newton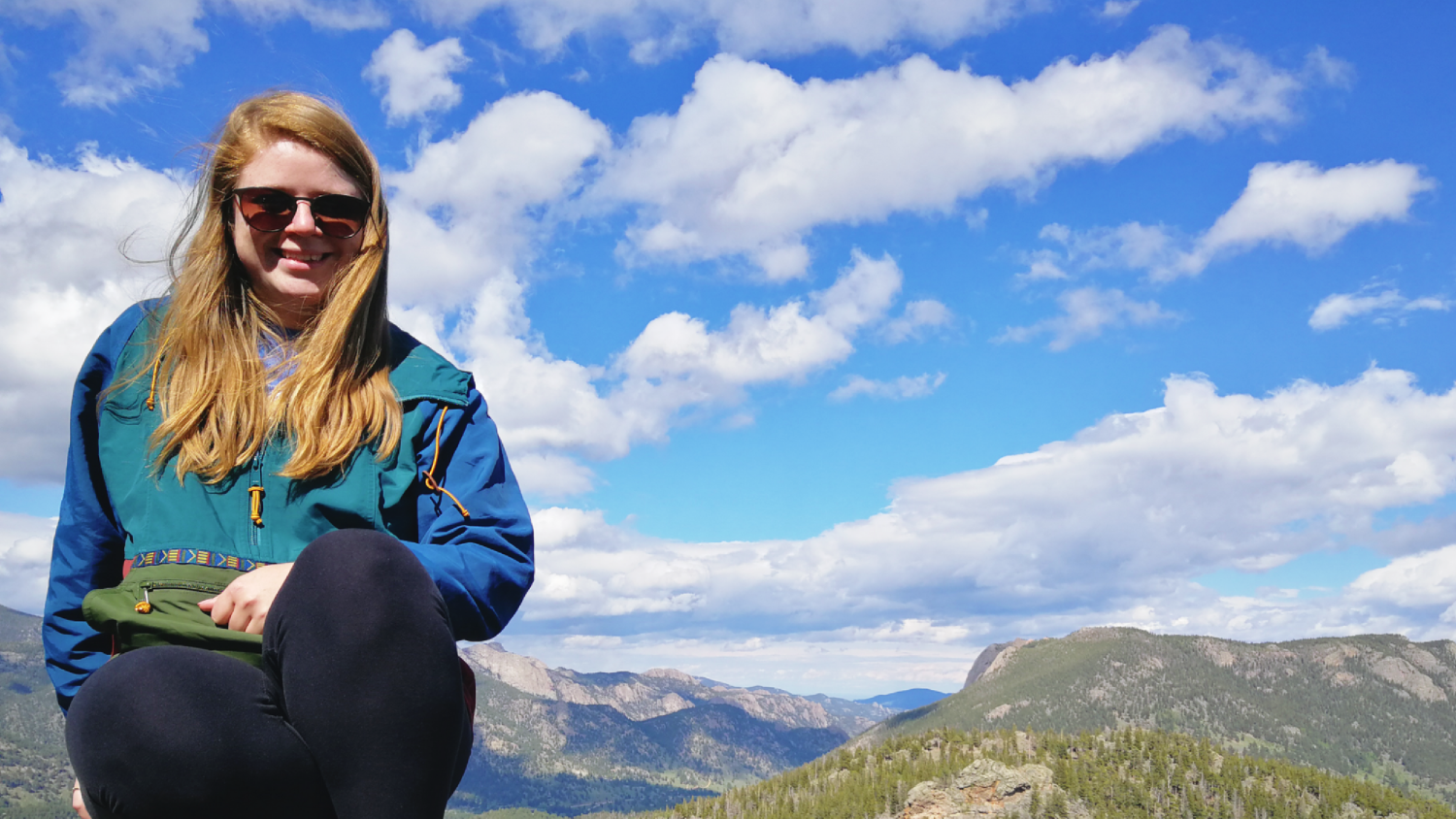 Madeline Newton graduated from NC State in 2016 with a B.S. in Sustainable Materials & Technology (SMT). She is a Project Manager on the construction team at Ecoplexus, a utility-scale solar developer, location in RTP. Currently, North Carolina is #2 in the country for installed solar capacity (behind California). Madeline says, "The future is bright, and as state policies nationwide begin to shift more into the favor of renewable energy, the industry will continue to grow. Solar is affordable clean energy and is growing astronomically, providing 44% more jobs over the past 5 years. This is a great industry to get into and specifically tight-knit in the Triangle."
What do you enjoy most about your current position?
I enjoy that every day I go to work, I know I am part of an industry filled with like-minded people who all have a goal of making a positive impact on the environment.
What is your biggest accomplishment in your career?
My biggest accomplishment is how quickly I've grown in my career path. Starting out as an Administrator, I was quickly promoted to an Operations Coordinator, then took a new job as a Project Manager. Along the way, I have been able to figure out my career goals and mold my progression to fit that.
How did you choose your major and what attracted you to the program at NC State?
I have known I was interested in engineering/math/science, so once I got into NC State, it was a no-brainer. I started out in First Year College, unsure of what I wanted to do, but was leaning towards civil engineering. As I started taking classes in it, even thought I enjoyed the math aspect, I wasn't sold. My advisor told me about a new major on campus, SMT. After looking into it and seeing this combined sustainability with engineering, I knew this would be the major for me.
What did you enjoy most about being a Sustainable Materials & Technology student?
The best part about SMT was the close-knit community. By the end, all of the professors know your name and you form life-long friendships with them (I still grab lunch with Dr. Lemaster who has since retired). Having that support allowed me to do internships, study abroads, and research which ultimately propelled my career forward.
Did you complete any hands-on experiences, internships, study abroad, co-ops or undergraduate research? If so, how did it impact you?
During my time in SMT, I was able to take advantage of multiple opportunities due to the support we had within the department. My first internship was at High Country Millwork in Colorado. I got to spend the summer on the front range learning the process of designing and manufacturing high end furniture fixtures. I also got to take part in the GREEN Program, a two-week summer study abroad in Iceland on sustainability and renewable energy. Last, I conducted research on sustainable filament mixtures to be extruded on a 3D printer. All of these experiences taught me more about what I am passionate about and gave me the experience necessary to attract companies post-graduation.
Any advice for incoming SMT students?
My advice is to take advantage of the tight-knit SMT community and the opportunities they provide. Try different things and see what sticks. Although I grew a lot from the internships, research, and study abroad I did, I also learned from each of those experiences what I didn't want to do, and that's okay too! Just have to get out there and try different things to see where your passion lies.
What was the most important thing you learned as a SMT student?
SMT taught me the power of the small community. Many of my friends in other majors didn't have the relationships or opportunities I had in SMT. Besides your degree, that will get you further than most anything else!
What was your favorite class and/or memory at NC State?
My favorite class was the LEED Lab class. It is a master's level class for architecture students, but they opened it up to allow some SMT students (and other majors) join. The premise of the class is getting one of the buildings on campus LEED certified. We got Talley Student Union LEED certified and were one of the first buildings to implement the LEED Plaque, which shows a real-time LEED score based on water and energy usage.
How do you spend time relaxing?
I LOVE traveling. One of the best parts about having a salary now is that I can save up to travel during my PTO, whether it's exploring Europe or visiting a national park. Otherwise, I'm part of a book club with some friends, so I've been doing a lot of reading which has been fun.
Anything else you'd like to share? Final comments.
I started my solar career at the NC Clean Energy Technology Center at NC State. If you are interested in the industry, start by volunteering there!