Alumni Spotlight: Sarah Sassorossi – Class of '17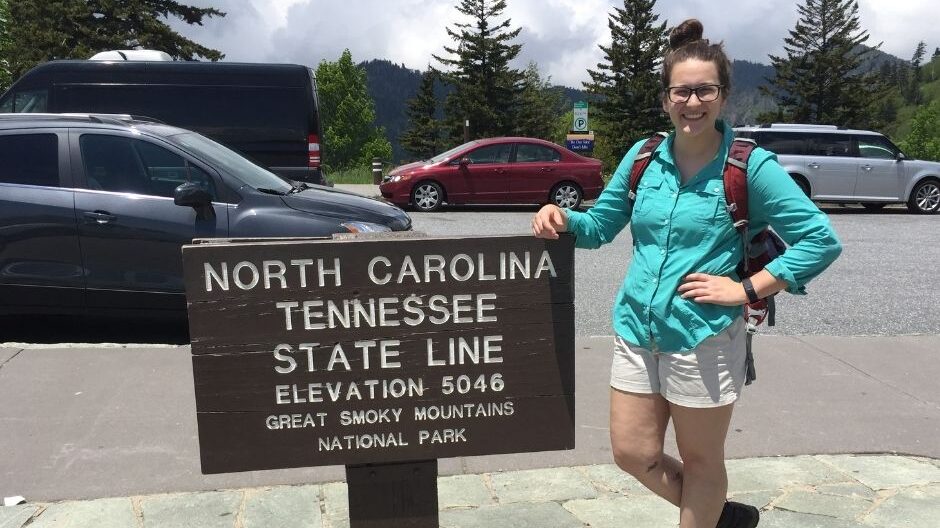 Sarah Sassorossi graduated from NC State in 2017 with a degree in Paper Science & Engineering. We reached out to Sarah to find out about her experiences since graduating from NC State, and what advice she would pass on to current students. Thanks for your time Sarah!.
Experience at NC State
Internship/co-op experience: I completed four internships with Sonoco Products: Summers 2013 and 2014 in Hartsville, SC; Summer 2015 in Holyoke, MA; Summer 2016 in Newport, TN. I completed one co-op with Domtar in Fall 2013 in Ashdown, AR
Favorite class: It is so hard to choose between the PSE classes. Looking back now, I really enjoyed Senior Design, which is taken over two semesters. The first semester was taught mostly by Dr. Gonzalez, and I loved learning the "financial side" of executing projects. I find that I use those skills very frequently in my day to day work now. The second semester was definitely stressful and a lot of work, but my presentation skills really soared in preparing for the long presentations in that class.
Best memory at State: My best memory at NC State was probably from participating in Shack-A-Thon in the Fall of 2014. I was the Fundraising Chair for the College of Natural Resources in a competition where teams build shacks out on the Brickyard and students live and sleep in them for a week to raise money for Habitat for Humanity. We teamed up with the Forest Management students who built an actual log cabin on the Brickyard, which helped us raise over $12,000 for Habitat for Humanity and win the competition that year. Students, parents, faculty, and staff from across the College collaborated to build this structure, have it staffed for the week, and raise money for Habitat. It was a ton of work, but so gratifying!
Worst memory at State: Coming into college, I didn't take some classes seriously enough, and I ended up needing to re-take a few classes. I think I was just used to school being "easy", and I hadn't really had to be dedicated enough to learn material that was challenging and didn't come easily. So the feeling of failure and wondering if I was going to be able to be an engineering student was probably my worst memory. But I am really thankful that people like Dr. Byrd and Tiffany McLean reached out to me and helped me get back on track!
Clubs/Hobbies: I was heavily involved in the College of Natural Resources Ambassadors program and the College of Natural Resources Engaging Leaders program. I started both of these programs my first year and were involved with them throughout college, eventually earning a variety of leadership positions in both of them. I was also a member of our Student TAPPI chapter. I loved all of the connections that being involved in the College of Natural Resources allowed me to make.
Favorite part of PSE program: We say it all the time, but the PSE program truly is a family. I got to know classmates, alumni, faculty, and staff really well while I was in school and the buildings that the program are housed in did become a home. I loved being able to walk through the hallways and see loads of familiar faces, or know that on a particular night I would find classmates of mine working on the same problem set or project so we could collaborate.
Most important thing PSE taught me: One important thing that PSE has taught me is how to think like an engineer. It is tempting to rely on an anecdote or "that's the way we have always done it" when faced with a problem, but utilizing data and a process for decision making can often help us determine a root cause and a more effective solution.
Secondarily, it has shown me that no one is successful on their own. Everyone needs mentors, teammates, a devil's advocate, and someone to yank you back when you're heading for a cliff and you don't even know it. The relationships you make in the PSE program are a great start to that family, but it is something you will need to keep up throughout your lifetime.
Current Career Information
Company/job position: Plant Superintendent at Sonoco Products Company, Holyoke Paper Mill
Years at current job: I took on this role in January of 2021.
Favorite part of the job: My favorite part of my current job is the ability to implement plans and strategies and see them succeed. Before I was officially Superintendent, I had the opportunity to take on several of the responsibilities of our former Superintendent. One of my first big projects was reducing the time it took to start-up the paper machine from felt changes. We had struggled with a repeated issue – sometimes for hours on end. We worked with our technical team, our felt supplier, and our operators to develop a plan to start-up successfully. We have been able to reduce our overall start-up time by over 50%!
Biggest accomplishment in career: My biggest accomplishment, or really what I am most proud of, is saying "yes" to the Plant Engineer job and jumping in with both feet. I was not planning on working in Maintenance, and honestly Maintenance really intimidated me. I didn't have a lot of mechanical skills going into the job and the thought of executing a large capital project develop relationships with suppliers and contractors. I also had a great team in the Maintenance Shop that provided me a lot of guidance, and we worked together through issues. Moving into the Superintendent role, I am thankful for the time I spent in Maintenance to provide me a unique perspective of managing a paper machine
What other positions have you had: I started as a Process Engineer and Process Engineer I at the Holyoke Mill for my first two years. Then I was promoted to Plant Engineer, which some other mills call Maintenance Manager. As Plant Engineer I was responsible for all of the maintenance and reliability activities for the mill, including the Maintenance Shop employees. I was in that role for about 1.5 years before moving into the Superintendent role.
Advise for current students: Find a leadership opportunity while you are in college! Many of the skills needed to be successful in your job after college aren't easily learned in the classroom: leading a meeting, sending clear emails, conflict resolution, etc. The College of Natural Resources has excellent opportunities, but you can go outside of the College into an off-campus job, an NC State club, or an organization in the local community to learn these skills.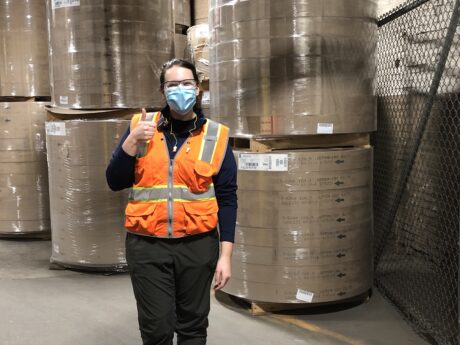 Personal Information
Hometown: Greensboro, NC
Tell us about your family: Deanna (formerly Metivier) and I got married in 2019. We met as Ambassadors to the College of Natural Resources, and she graduated with a Natural Resources degree in 2016. We live with our poodle Moose, who we got together my senior year of college. He is 4.5 years old now and loves playing in the snow in Massachusetts winters!
Current Hobbies: I live a pretty low-key life and really enjoy spending time reading, watching Netflix, or taking Moose on long walks. This summer we did a lot of camping with our two best friends and spent some afternoons at a local winery where you can pack a picnic and sit outside with a glass of wine! I look forward to being able to travel to see friends and family across the country again.
More Advice: For new graduates or seniors quickly heading toward graduation, don't stress if you feel like you don't have your entire career planned out. Until college graduation, there has likely been a roughly defined path laid out in front of you: elementary school, middle school, high school, and maybe you needed to make some decisions about college. But once you are in your first job, you are faced with the uncertainty of what the next 40+ years will look like. That was really stressful for me, and I felt like I didn't have a good answer to "what are your career goals". As I have had the opportunity to work in different areas and with people from supply management, quality, safety, etc., I have been able to better define what I would like the next 5-10 years of my career to look like. But you probably won't know what your career goals are on day 1 of your new job, and that's ok!