Graduate Student Spotlight: Roman Sarder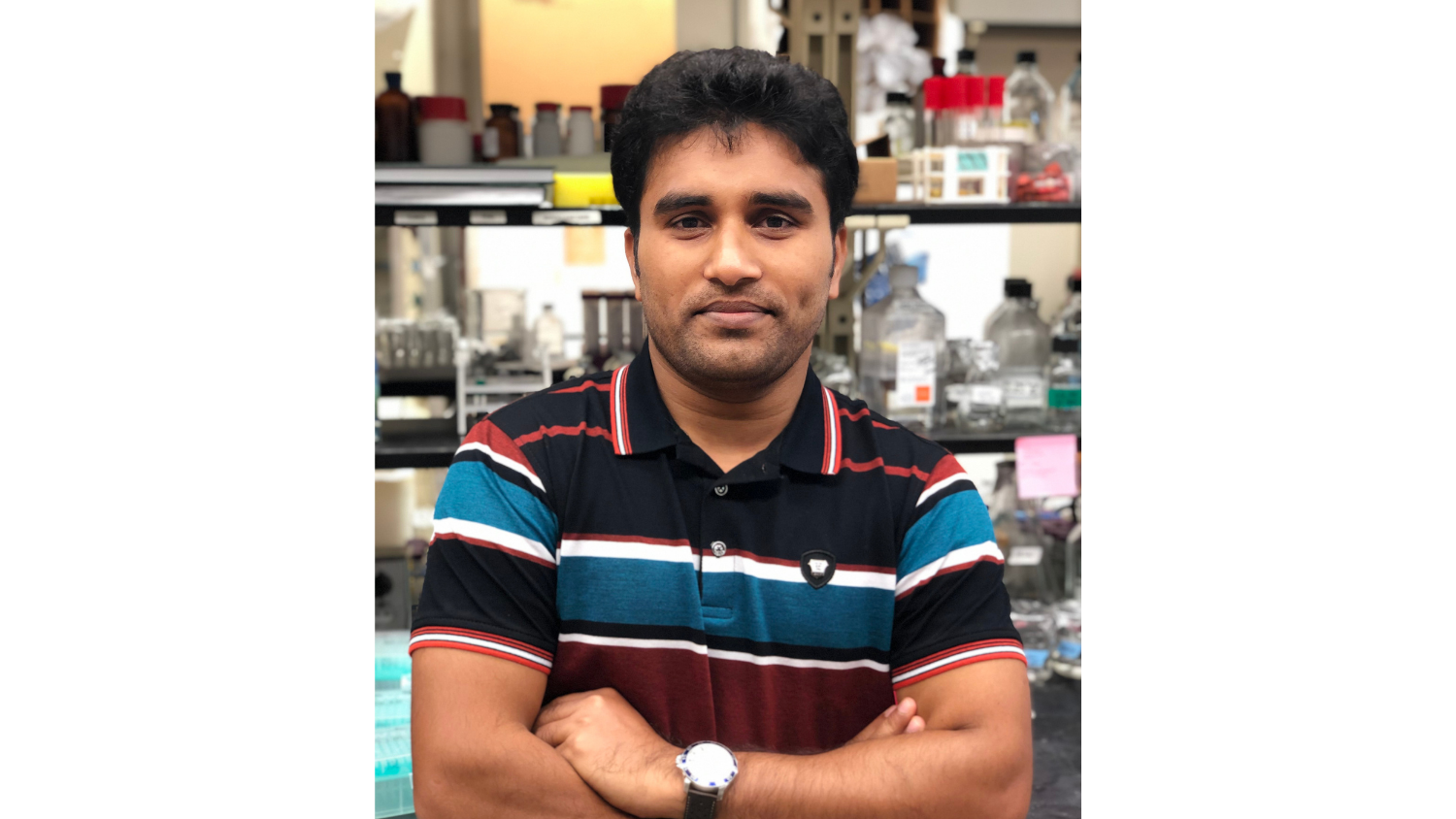 Roman Sarder is from Shariatpur, Bangladesh, and graduated from the University of Dhaka in 2012 with a Biochemistry & Molecular Biology degree. Since then, he has worked as an analytical chemist in a US-FDA-approved pharmaceuticals company in Bangladesh. He is now in his first year of graduate school pursuing a Ph.D. in Forest Biomaterials. He will be working with Dr. Lokendra Pal to research alternative fiber development from agricultural waste for sustainable food packaging and biopolymer development. We recently had the chance to catch up with Roman and ask him about some of his experiences here at NC State.
Why did you choose to pursue a graduate degree in Forest Biomaterials?
I am a chemist, and my research concerns the effects of plastic polymers on the environment and human health. Currently, most food packaging is based on plastic polymers, which cause health hazards and pollute the environment. I want to contribute to this area by replacing single-use plastic in food packaging with bio-based packaging.
What is your favorite thing about Forest Biomaterials and the College of Natural Resources?
The work environment and accessibility to other faculty is my favorite thing about Forest Biomaterials; I can reach out to any professor in the department. I also like the activities coordinated by the Forest Biomaterials Graduate Student Association. Even in the pandemic, the GSA tried to organize various virtual programs to keep students active and entertained.
What is your favorite thing about NC State?
I love the enormous facilities in research and the convenient location to access everything I need – indoor and outdoor gaming facilities and student organizations.
What advice would you give to an incoming graduate student?
Welcome to the Wolfpack family! NC State is a big place, and there are enormous opportunities to shine. You need to grab them in the right way. Everyone here is ready to help you to reach your goal and to make you successful.
What has been your biggest challenge as a graduate student?
The biggest challenge for me as a graduate student is managing personal life and mental stress. As my research is based on laboratory work, which takes most of my time, it is sometimes difficult to balance academic and personal life. Being an international student, it is more stressful for us as we are far from our home. But, the positive thing is I can manage my stress, and now I know how to deal with this. I love soccer, and sometimes I play with my friends to keep all the stress behind me.
What is your favorite part about studying in the United States?
I came to the U.S. to work with highly skilled faculty, access all the advanced facilities, and benefit from a multicultural and friendly work environment. I can reach out to any of my colleagues and faculty whenever I need help, and they are very cooperative and supportive.
Outside of your studies, what do you enjoy doing?
I love to spend time with my family. Besides this, I love playing soccer, volleyball, cricket, and badminton. In my leisure time, especially during the weekend, I play with my friends. I also love hiking, traveling, and camping. So, whenever I have a long weekend, I go for a hike in the mountainous area.
What is your favorite memory during your time here at NC State?
My department colleagues arranged a surprise party for me that I never imagined. Actually, they arranged the party to surprise my newly born son and gave him lots of items. It was a really, very nice memory for me, and I am really grateful to them.