Alumni Spotlight: Westley Decker Class of '15
Westley Decker graduated from NC State in 2015 with a degree in Paper Science & Engineering. We reached out to Westley to find out about his experiences since graduating from NC State, and what advice he would pass on to current students. Thanks for your time Westley!
Experience at NC State
Internship/co-op experience: 2012 Summer/Fall Co-Op RockTenn (WestRock) Seminole Mill in Jacksonville, FL; 2014 Spring/Summer Co-Op RockTenn (WestRock) Florence, SC Mill.
Favorite class: PSE 360 with Dr. Jameel. Being able to learn the science behind a pulping operation immediately after returning from a Co-Op in the pulp mill in Florence was an awesome experience. Taking this class after spending time in a pulp mill allowed me to reach out to contacts at the mill site when I was struggling with certain concepts, as well as use my real-world experience to better understand how things worked.
Best memory at State: 2015 Finland PIE trip. The ability to see a different country and multiple world class paper mills and equipment manufacturing equipment was an awesome opportunity. I was able to use some of the things I learned on this trip during my work building a new machine in Florence, SC.
Close second was the 2010 NCSU v FSU football game. Sitting in the lower end-zone watching Russel Wilson throw a game winning touchdown pass with 2 minutes left in the 4th quarter. This was the first huge upset I was able to see at Carter-Finley Stadium and an awesome experience.
Worst memory at State: Waking up my freshman year at 8:30 a.m. for my 8:00 a.m. Econ 205 exam was pretty rough. Luckily I was able to make it up the next week, but talk about a stressful day!
Clubs/hobbies: Golf, Fishing, TAPPI
Favorite part of PSE program: The biggest reason I chose and stayed with the PSE program was the brotherhood of it. Sitting in the TAPPI lounge and getting to know everybody was a huge help through school. These connections carried on to my professional career and I have been able to stay in touch with many folks I went to school with and utilize my phonebook as a troubleshooting tool on a regular basis.
Most important thing PSE taught me: Relationships matter. Being able to talk and relate to everybody you interact with in college will allow you to do the same in the workforce. People skills are critical to succeed in the industry.
Current Career Information
Company/job position: WestRock, Paper Mill Superintendent
Years at current job: April 2021
Favorite part of the job: The challenge of starting up a new paper machine is a constant battle. Learning on the fly and being able to make quick decisions has allowed me and my team to bring PM4 up to target production rates extremely quickly. Each day is a new challenge and no day is ever the same as the previous one.
Biggest accomplishment in career: Being a part of the largest project in WestRock history has been awesome. I was able to be an integral part in the design, construction, commissioning and startup of one of the largest liner machines in North America and become the superintendent responsible has been incredibly rewarding.
What other positions have you had: 2015 Process Engineer (WRK Florence), 2016 Paper Mill Supervisor (WRK Florence), 2017-2020 PM4 Project Technical Lead (WRK Florence)
Advise for current students: Technical skills will only get you so far. Make sure you are able to build relationships and have casual conversations with everybody you work with. People and processes are the most important aspects of operating a mill; without the ability to succeed in these areas your career will almost certainly stall.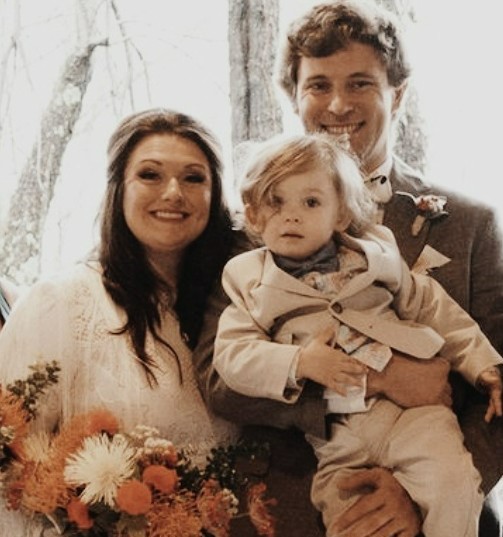 Personal Information
Hometown: Emerald Island, NC
Tell us about your family: Recently married in April just before my son turned 2 years old. My wife and I are expecting a second child in May of 2022.
Current Hobbies: Woodworking and fishing are my biggest hobbies. I try to go off-shore fishing on my boat as much as I can and I am always looking for new woodworking projects around the house.