Alumni Spotlight: Jesse Swanner Class of '15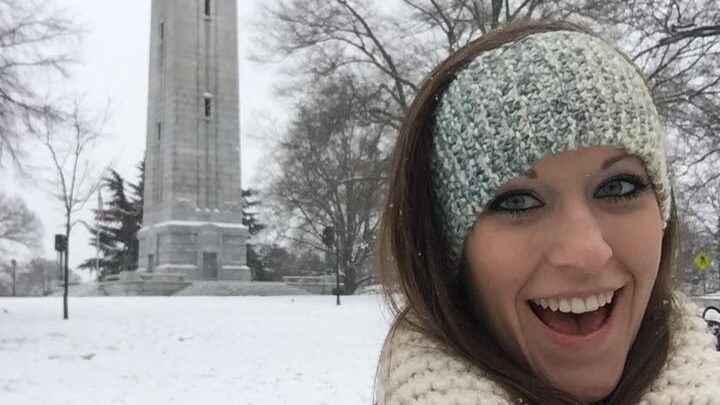 Jesse Swanner graduated from NC State in 2015 with a degree in Paper Science and Engineering. We reached out to Jesse to find out about her experiences since graduating from NC State, and what advice she would pass on to current students. Thanks for your time Jesse
Experience at NC State
Internship Experience: Domtar – Plymouth, NC (Summer 2014), International Paper Red River Mill – Campti, LA (summer 20
Favorite Class: PSE 371 & PSE 475
Best Memory at NC State: Celebrating with classmates and professors after finishing our final senior design presentations!
Worst Memory at NC State: Studying for 6 days straight before Dr. Phillips PSE 415 final because I was terrified I was going to fail.
Clubs/Hobbies: Soccer Intramurals, Phi Signa Pi National Honor Fraternity (Initiative Advisor two semesters, Tappi Student Chapter (Publicity Chair)
Favorite Part of PSE Program: Our Paper International Experience (PIE) trip to Finland! Honorable mention to all the amazing professors who got me to graduation and helped guide me along the way. This program is truly like a family and a home away from home.
Most important thing PSE taught me: How to work effectively in groups. There is always a give and take in group work. In other classes/degrees, there are so many people in each class that even if you work in group a in one class, you may not ever see that person again afterwards. PSE is such a small group that it forces to work with people that you will see and work with over and over, which causes you to collaborate a little differently,\ knowing that you will cross paths with this person again. That's exactly what it's like in a mill setting.
Current Career Information
Company/job position: Georgia-Pacific – Manufacturing Engineer
Years at current job: July 2019
Favorite part of the job: I love being able to help make my operators' jobs easier. In my opinion, that's the #1 most important part of my job. I want to send them home exactly how they came to work and I want to ensure their machine runs as smoothly as possible.
Biggest accomplishment in career: I think my biggest accomplishment so far has been to be able to build GREAT relationships with all my support groups at the mill (maintenance, engineering, process control, etc.) to the point where they seek my input, advice, and collaborations on projects around the mill. It takes time and effort to build a level of respect and I'm proud of myself for putting in that work.
What other positions have you had: Process Engineer (2016-2018) at GP Palatka & Process Engineer (2018-2019) at GP Savannah River
Advise for current students: My advice is to TAKE IT ALL IN. It goes by so fast. Don't turn down any opportunities or experiences in college (even internships that are outside of your preferred location – you can do ANYTHING for a couple months). Also, don't rush into a job 1 week after graduation. You'll never get that time back. I wish I had gone to Europe or Costa Rica or SOMEWHERE between graduation and starting work.
Personal Information
Hometown: Waynesville, NC
Tell us about your family: My parents are both retired from their professions (mother was a veterinarian, father was in the forestry industry, ended his career as a lobbyist for NC/SC loggers). My sister is a nurse practitioner and mother to 4 children, married to my brother in law who is a pastor. Most of my family is in the mountains of WNC and my father lives in northern Alabama.
Current Hobbies: I am a social butterfly and love to spend time with friends and family. I'm a big fan of fantasy novels and I throw pottery on the wheel in my spare time.