Dr. Ronald Gonzalez and graduate student Ryen Frasier attended the three day RISI European Conference in early March 2022. The event was held in Lisbon, Portugal, with a focus on gaining insight into the latest trends, challenges and innovations in the region's pulp, paper, tissue and packaging sectors.
Industry executives attended the event, and NC State was the only university in attendance. Dr. Gonzalez encourages his students to attend conferences such as these, and Ryen Frazier was given the opportunity to attend the conference and present alongside Dr. Gonzalez. Ryen is going into her third year of graduate school at NCSU and will begin working towards her Ph.D. in fall 2022. This was her first time traveling to an in-person conference like RISI Europe and on the first day Ryen said, "it was intimidating – so many CEOs and professionals, but I was excited to learn."
The conference highlighted the importance of sustainability, and Dr. Gonzalez's and Ryen's presentation fit in perfectly. Dr. Gonzalez co-leads the SAFI Consortium (Sustainable Alternative Fibers Initiative) at NC State. His team, which Ryen is a part of, works to research and develop sustainable and alternative fibers and demonstrate their use for the production of market pulp, hygiene tissue products, packaging, textiles, and nonwoven substrates. As they presented, Dr. Gonzalez and Ryen described the vision of this project and why the work is so important for sustainability and future markets.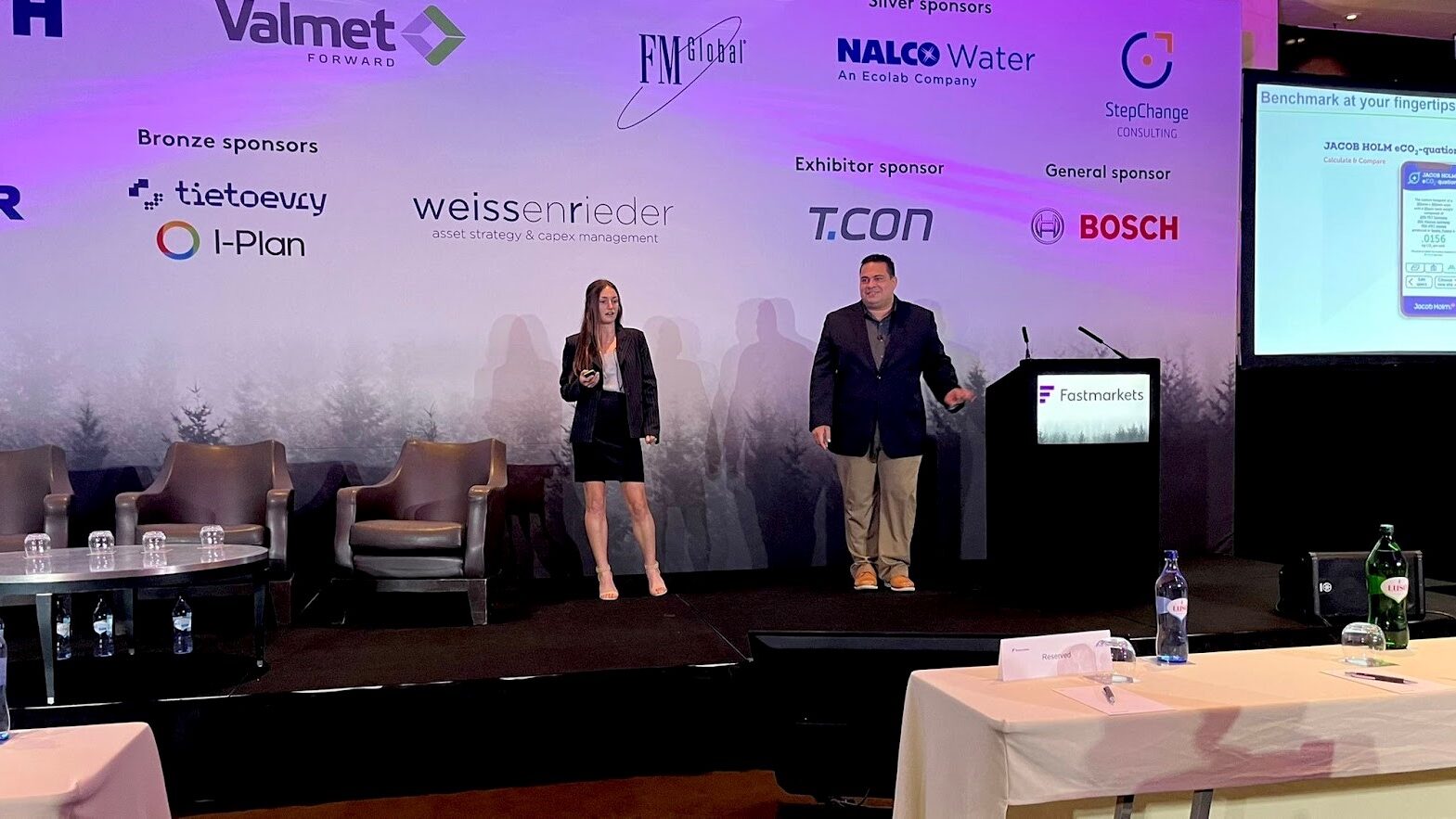 Though Ryen was nervous to present at first, she found the experience very rewarding. She said that after her presentation, other attendees approached her and were very curious about her part in SAFI. Her networking was so successful that she made connections with the CEO of Smiffut Kappa, one of the leading paper-based packaging companies in the world, and got invited to RISI North America and RISI Europe 2023.
Ryen said that her biggest takeaway from the event though, was that it gave her "renewed focus for her work." With such an emphasis on sustainability, Ryen made a direct connection to why her research is so important. Dr. Gonzalez travels to these conferences frequently, and he brings students so they can make connections just like Ryen did at RISI Europe 2022. It was a learning experience all around, and Ryen looks forward to future conferences like this one in Lisbon, Portugal.