Bioenergy Research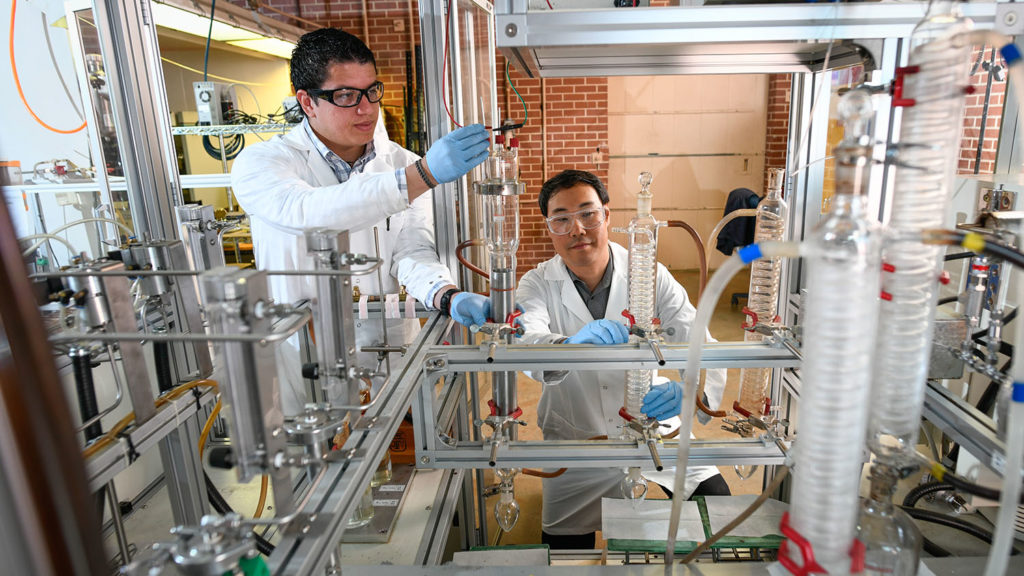 Fueling the Future
Bioenergy is simply energy produced naturally by living organisms. In the Department of Forest Biomaterials, we focus on photosynthesized energy gained from trees and plants. This type of stored bioenergy known as biomass is not only sustainable, but decreases our carbon footprint when offset by fast-growing trees and grasses known as bioenergy feedstocks.
Our faculty combine fundamental science, technology innovation and systems analysis to target improvement in the production of energy and materials from biomass and the application of novel analytical tools. Whether we are looking at producing bioethanol from wood hemicelluloses or developing a new thermochemical process for converting biomass into fuels, our research is driving the industry forward and tackling those grand challenges that will make the world more sustainable and businesses more efficient.
BIOENERGY RESEARCH FEATURES
Meet Our Bioenergy Faculty
Interested in bioenergy research? Contact our faculty to learn more and get involved.