Paper Science Events
Interested in learning more about Paper Science and Engineering? Bookmark this page as a resource and check back often.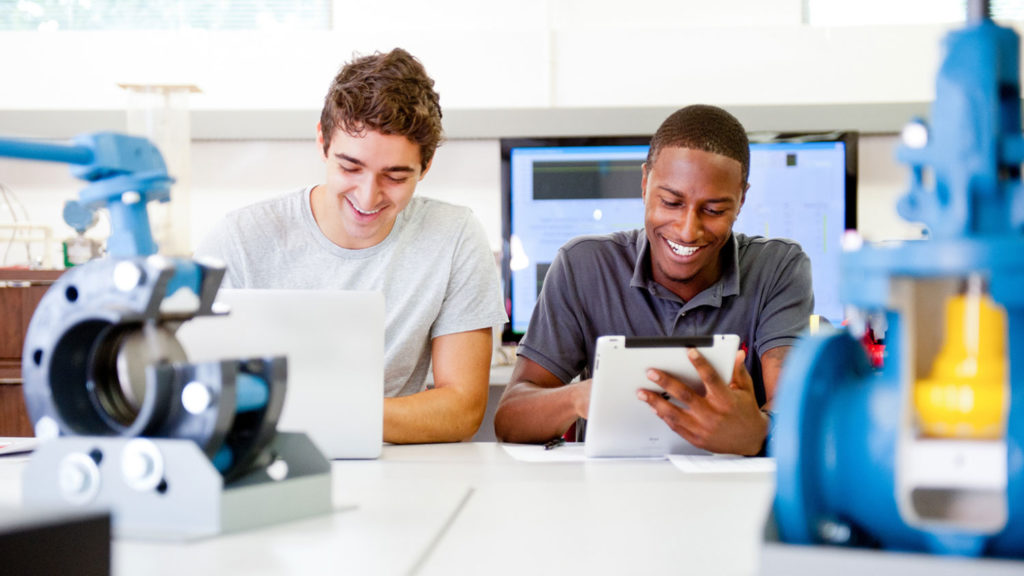 Learn More
Thank you for your interest in our Paper Science and Engineering (PSE) program. Our goal is to educate and connect with you to provide information about our program and industry. We are also happy to answer all of your questions in our sessions or with personal, one-on-one time.
Check back frequently for our "live" virtual sessions and opportunities to learn more about Paper Science and Engineering. Our YouTube channel has many great resources as well. Thank you for your patience as we work to bring you great content. As always, feel free to contact our Director or Recruitment anytime (see below).
Upcoming Events
For Fall 2022 newly admitted Engineering First Year students (any intent)
In Person Admitted Student Visitation Event *
Friday, April 8, 2022 from 8:30 am to 2 pm
Virtual Admitted Student Visitation Event *
Wednesday, April 13, 2022 from 6:00 to 8:00 pm
If you are visiting campus for other events, please contact our office for a personalized meeting and tour (919-515-7709 or jmpiercy@ncsu.edu)
Engineering Open House
For admitted and prospective students
Saturday March 26, 2022
For Prospective Students
Check out our virtual resources below.
Learn more through our social media channels below.
Contact our office for a personalized meeting and tour (pserecruitment@ncsu.edu).
Virtual Resources
Paper Science and Engineering Information Session
PSE Information Session Recording
Enjoy this pre-recorded information session about our program, complete with current student perspectives
Tours – check out these 5 short videos that provide a look at our program, career services, laboratories and our "Wolfpack Baby" paper machine.
Have questions or want an individual session?

Zoom Resources
What can I use to access Zoom?
You can download Zoom to your computer or any mobile device.
Download Links: iOS Download | Android Download | Other Zoom Downloads
New To Zoom? How to Use Zoom – Video Overview | Zoom Tutorials
More Resources
Social Media
More NC State Resources
Industry Resources
* Please note that our students enjoy the benefits of our program being co-administered by the College of Engineering and the College of Natural Resources. The admitted student visitation day is held in conjunction with College of Natural Resources (CNR). Admitted Engineering students are welcome and encouraged to attend if interested in learning more. We will present information about the College of Engineering.