National Needs Fellowship (NNF) Program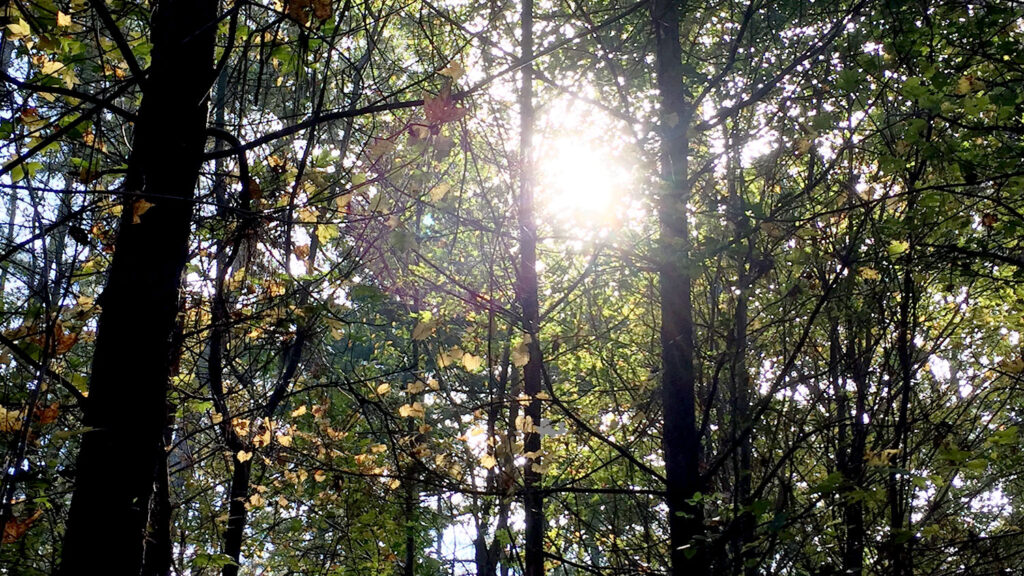 If you are an underrepresented minority student interested in natural resources and/or forestry, the National Needs Fellowship (NNF) Program may be for you.
About NNF
We are proud to host students for the USDA National Needs Graduate and Postgraduate Fellowship Program. This program is ideal for students interested in a master's degree in Forestry and Environmental Resources within the College of Natural Resources at NC State University.
Successful candidates would focus on projects which could include, but will not be limited to, the following topics:
Financial aspects of forestry and forest management
Field assessments or human dimensions of excess water and forests
Evaluating intercropping in forest plantations
Soil sustainability and productivity in a natural and/or planted forested ecosystem
Diversity, equity and inclusion in the field of forestry and natural resources
Forest extension and outreach engagement
Application Information
These fellowships are fully-funded assistantships with opportunities to work with a forest industry partner, non-profit agency and/or government agency.
Minimum qualifications for these fellowships include a Bachelor of Science degree in biology, chemistry, soil science, forestry, environmental science, ecology, natural resources or a related discipline. We will develop a cohort of diverse students and strongly encourage applications from students traditionally underrepresented (i.e., African Americans, Hispanics, Native Americans) in forestry and natural resources.
Interested and want to learn more?
Potential Mentors
Your mentor will help guide your research, so it is essential to have a strong match in research interest areas. Contact any of our potential mentors about your research interests to help identify a good fit.

Dr. Zakiya Leggett
NNF Team Lead/Principal Investigator
Areas of study: soil ecology, nutrient cycling, sustainability

Sam Cook
Forest Asset Director, Student Recruitment and Placement


Dr. Stacy Nelson
Areas of study: remote sensing and GIS technologies, diversity and inclusion

Dr. Elizabeth Nichols
Areas of study: forests, bioenergy, chemicals of concern, water quality and water quantity, and water Reuse

Dr. Louie Rivers
Area of study: risk, the judgment and decision process in minority and marginalized communities, environmental justice

Dr. Rajan Parajuli
Area of study: forest economics, financial analysis of forest management, economic impact and contribution analysis.
2020-2022 SCHOLARS

Thomas Barnes
Thomas Barnes was born and raised in Charleston, South Carolina. He earned his undergraduate degree from Clemson University in 2019 majoring in Forestry, with a minor in Wildlife and Fisheries Biology. During his undergraduate studies he spent a year abroad at the University of Aberdeen in Scotland. Upon returning to the US, he began working with the American Chestnut Foundation assisting in the breeding program at Chestnut Return Farm. Thomas is now pursuing a Master's of Science in Forestry here at NC State University. He aspires to assist organizations and landowners in forming or applying novel, ecologically minded treatments that can assist in ensuring the long-term sustainability and productivity of their forest lands.

Austin Cary
Austin Cary was born and raised in Memphis, Tennessee, where he spent most of his childhood outdoors. Growing up, Austin spent time every summer fishing and harvesting crops with his grandfather, and ultimately this is where his love and curiosity for nature began. Austin earned a Bachelor of Science degree from Tuskegee University. This past summer he interned with Resource Management Service (RMS) where he cruised timber, made logging contracts, and inspected silvicultural practices. He hopes to work in forest industry for his future career.

Asija Rice
Asija Rice is from New Orleans, Louisiana. She completed her undergraduate studies at Southern University and A&M College majoring in Urban Forestry. During her years at Southern University, she served as President of the Society of American Foresters (SAF) chapter, Parliamentarian of the Minorities in Agriculture, Natural Resources and Related Sciences (MANRRS) chapter, Vice President of the Urban Forestry Club, and Vice President of the Student Leadership and Engagement Council. She also participated in the Big Buddy Mentor Program & Baton Roots in the Baton Rouge area. Because of her outstanding academic performance, she was awarded the 2018-2020 prestigious Louisiana Forestry Foundation Scholarship and the 2018 Thurgood Marshall College Fund (TMCF) Scholarship. Asija has interned with NRCS, participated in the USDA-National Institute for Food and Agriculture funded LSU EXPLORE internship and participated in Kansas State Research Extension (KSRE) Summer Research Fellowship program.