The Role of Hunting in Wildlife Conservation, Explained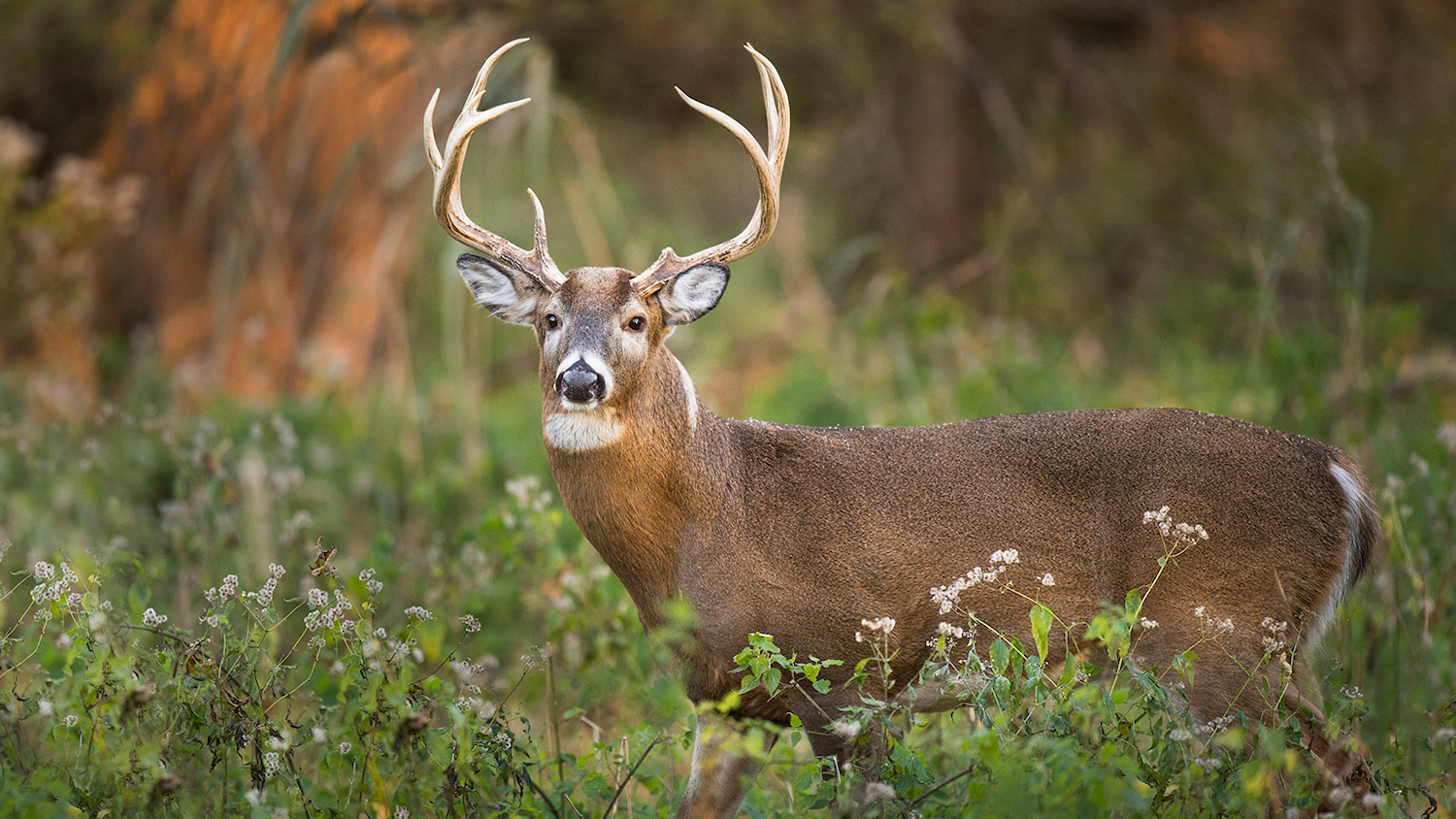 While some deem hunting to be a cruel, unnecessary and unethical practice, it remains the "backbone" of wildlife conservation in the United States, according to one NC State professor.
"Hunters do more to help wildlife than any other group in America," said Chris DePerno, a professor of fisheries, wildlife and conservation biology at the College of Natural Resources. "They not only provide financial support for state wildlife agencies, but they also play an important role in wildlife management activities."
The connection between hunting and conservation in the U.S. can be traced back to the late 19th century, according to DePerno. During this time period, unregulated killing and habitat destruction pushed many species, including bison, white-tailed deer and wild turkeys, to the edge of extinction.
In response to the nation's declining wildlife populations, sportsmen began to organize conservation groups and advocate for hunting regulations. "They realized that natural resources aren't limitless and that they need to be protected for future generations," DePerno said. "It was a real turning point for conservation, and it's the reason why a lot of the wildlife that's hunted today still persists."
By the early 20th century, sportsmen worked with Congress to pass a number of laws designed to provide long-term protection for wildlife and wilderness areas. That included the Lacy Act, which outlaws the interstate shipment of any wild animals killed in violation of state laws, and the Migratory Bird Treaty Act, which prohibits the killing, capturing, selling, trading and transport of nearly 1,100 species of migratory birds.
Paying for conservation
As state fish and wildlife agencies formed across the country to enforce laws and regulations, sportsmen groups recognized the need for a strong and stable source of funding for conservation. Working with the firearms industry and state agencies, they successfully lobbied Congress to pass two key pieces of legislation: the Migratory Bird Hunting Stamp Act and the Federal Aid in Wildlife Restoration Act.
Passed in 1934, the Migratory Bird Hunting Stamp Act, or the Duck Stamp Act, requires all hunters 16 years or older to purchase a federally issued stamp prior to hunting for ducks, geese and other migratory waterfowl species. The revenue generated from stamp sales is used to buy or lease waterfowl habitat. To date, the Duck Stamp Act has generated more than $1.1 billion for the preservation of over 6 million acres of waterfowl habitat.
Meanwhile, the Federal Aid in Wildlife Restoration Act, or the Pittman-Robertson Act, enacts an 11% excise tax on firearms, ammunition and archery equipment. The revenue generated from this tax is distributed to state fish and wildlife agencies each year to support the management and conservation of wildlife populations. Since it was passed by Congress in 1937, the Pittman-Robertson Act has generated more than $12 billion for state conservation initiatives.
Following the success of the Duck Stamp Act and Pittman-Robertson Act, Congress passed several other laws to bolster conservation funding, including the Dingell-Johnson Sport Fish Restoration Act of 1950, which created an excise tax on fishing equipment.
Today, state fish and wildlife agencies continue to rely on the Duck Stamp Act, Pittman-Robertson Act and the Dingell-Johnson Act to support conservation initiatives, according to DePerno. However, they also rely heavily on hunting licence sales. In 2017, the last year data is available, more than 15 million Americans purchased a hunting license, generating over $500 million in revenue for conservation. Also, most states use the revenue from licenses sales as the matching funds they must have to gain access to the Pittman-Robertson Act and the Dingell-Johnson Act funding.
Many states have also enacted legislation to raise funds for conservation programs, according to DePerno. In North Carolina, for example, the state's Wildlife Resources Commission requires all hunters to purchase an electronic stamp before hunting for black bears. The revenue generated by the $11 stamp is dedicated to black bear research and management.
"A lot of people think state wildlife agencies and programs are funded by taxpayers. But in reality, they're mostly funded by hunters," DePerno said.
DePerno added that hunters also raise millions of dollars and contribute thousands of volunteer hours to wildlife conservation through their memberships in organizations such as the National Wild Turkey Federation, Rocky Mountain Elk Foundation, Whitetails Unlimited, Pheasants Forever and Ducks Unlimited. Many of these organizations play a vital role in habitat creation and protection. The Rocky Mountain Elk Foundation, for example, has protected or enhanced more than 7.9 million acres of habitat for elk and other wildlife since it was founded in 1984.
Supporting wildlife management
In addition to providing funds for conservation, hunters play an important role in helping state wildlife biologists manage the size of certain animal populations, according to Nils Peterson, a professor of forestry and environmental resources at the College of Natural Resources.
Some prey animals such as elk or deer can become overabundant in their habitat, mostly due to a lack of predators or landscape changes. This overabundance can threaten the well-being of other species, and, in some instances, impact human health and safety. When deer become overpopulated in urban and residential areas, for example, it can lead to an increase in vehicle collisions.
Regulated hunting is one of the most effective tools that state wildlife agencies can use to address the overpopulation of a species, Peterson said. "It removes the excess number of animals."
DePerno added that the ultimate goal of wildlife management is to monitor populations "under an adaptive resource management process while using sound research principles."
Wildlife managers typically model population growth and set management regulations, which may include season length or harvest quotas, based on field research and harvest data. Once these regulations are implemented, wildlife managers monitor the population while continually conducting research and adapting future management decisions based on the resulting data.
If a population of white-tailed deer is too large, for example, wildlife managers might increase the season length or allow hunters to harvest one or more female deer to reduce the number of fawns born. On the other hand, if wildlife managers want the population to increase, they might implement a regulation restricting hunters to harvest adult males only, allowing all the females to produce fawns.
Many state and federal wildlife agencies also ask hunters to report the number of animals they harvested in a season and where the animals were harvested, according to DePerno. This allows biologists to evaluate long-term wildlife population and distribution changes.
"Ultimately, managers want to maximize the harvest without putting the population at risk of extinction," DePerno said. "They want populations to remain healthy for people to enjoy in the future."