Five Questions With Environmental Protection Specialist JaNey Carrothers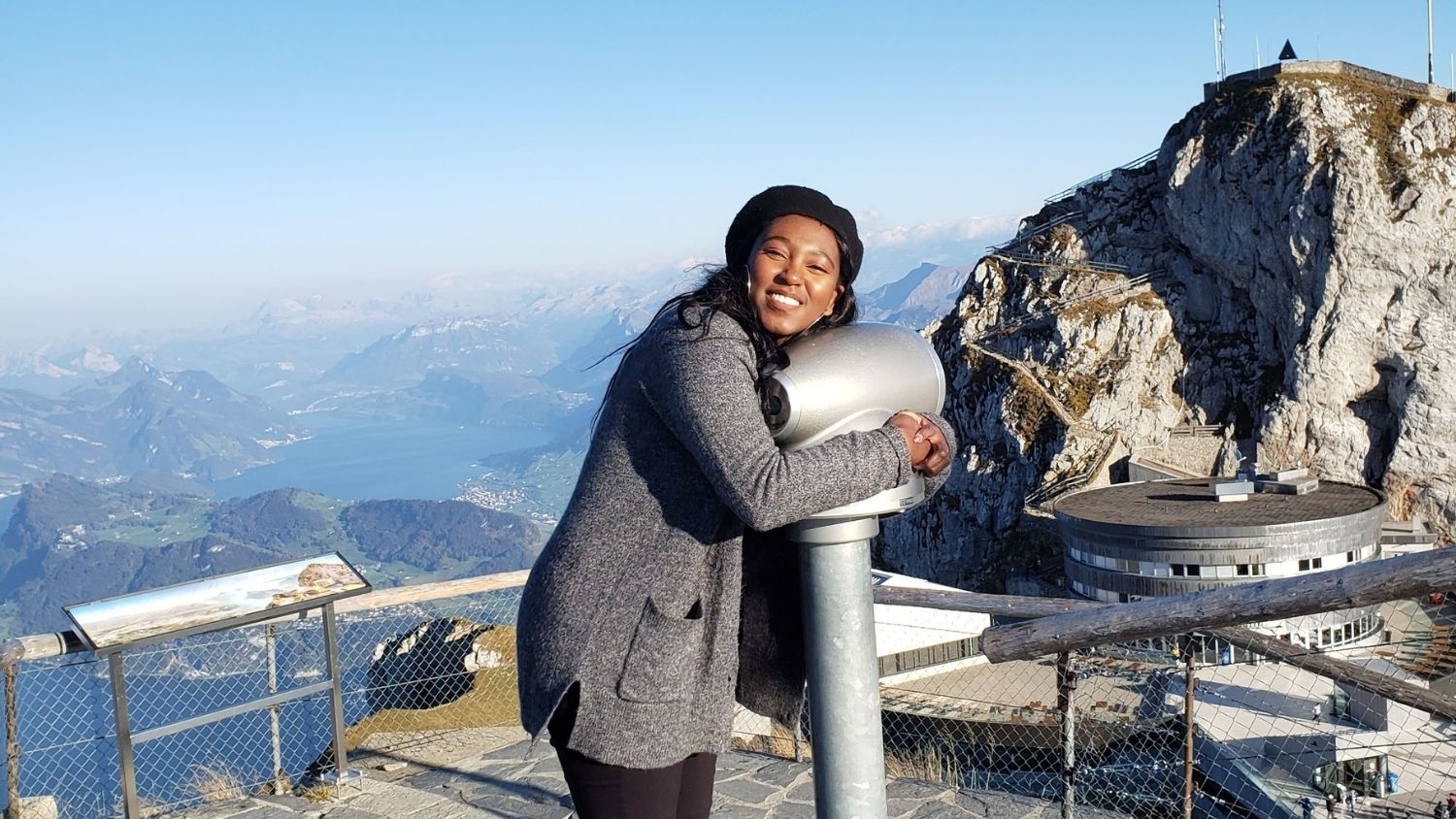 JaNey Carrothers graduated in 2013 with a degree in environmental sciences and a focal area in urban aquatic ecosystems. She is now working as an environmental protection specialist at the Federal Emergency Management Agency. We reached out to JaNey to learn more about her role at FEMA and what inspired her to study environmental sciences.
What is a typical day in your job like?
My typical day during COVID is checking emails and attending meetings via Zoom and Microsoft Teams with my co-workers as well as applicants around North Carolina. I review projects from these applicants by ensuring they adhere to all federal, state and local environmental and historic laws, and I make a lot of floodplain-wetland maps. Before COVID, half of my time was spent in the field completing site inspections of disaster damages and attending these meetings in person.
What inspired you to study your major?
It has always been a dream of mine to travel the world and provide clean water and sanitation for disenfranchised communities. I thought the best way to achieve that goal was to be in the medical field, so I applied to NC State's biology department.
I didn't get into that program so I took general studies courses during my first year and ended up taking STS 323: World Population and Food Prospects where I was re-introduced to solving issues such as providing resources to the world, but from a natural resources perspective. I spoke to my advisor after taking this class, and he recommended I take ES 100: Introduction to Environmental Sciences and the rest is history.
What impact are you making through your position?
Through my position as an environmental protection specialist with FEMA, I am able to serve communities across the United States by providing technical assistance for their recovery process after disasters. I help protect their properties from future damages by recommending and implementing mitigation and best construction practices on their repairs, minimizing potential damages in future events. I am protecting the environment by ensuring applicants adhere to all federal, state and local environmental and historic laws, to protect our floodplains, wetlands and historic lands.
How did the College of Natural Resources prepare you for your current position?
The diverse classes in the College of Natural Resources helped me with my current position. There are so many majors in the college that I took classes from to complete my degree, such as toxicology courses, environmental technician courses, ecology courses and environmental policy courses. They have all helped me draft interagency consultation letters, understand floodplain and wetland potential impacts, and interpret environmental law.
What advice do you have for current College of Natural Resources students?
My advice to current students is to accept every opportunity and learn from each experience. I did not immediately start my position at FEMA after graduation. I was an environmental educator, tennis coach and English teacher before I became an environmental protection specialist with the government. Each experience helped me grow as a person and provided a foundation of how to be a better specialist.
I am still on my journey to providing clean water and sanitation to communities around the world, and I hope to translate the skills I've learned from FEMA to become a great employee for my next venture.