Five Questions with Regional Information Management Director Emrys Treasure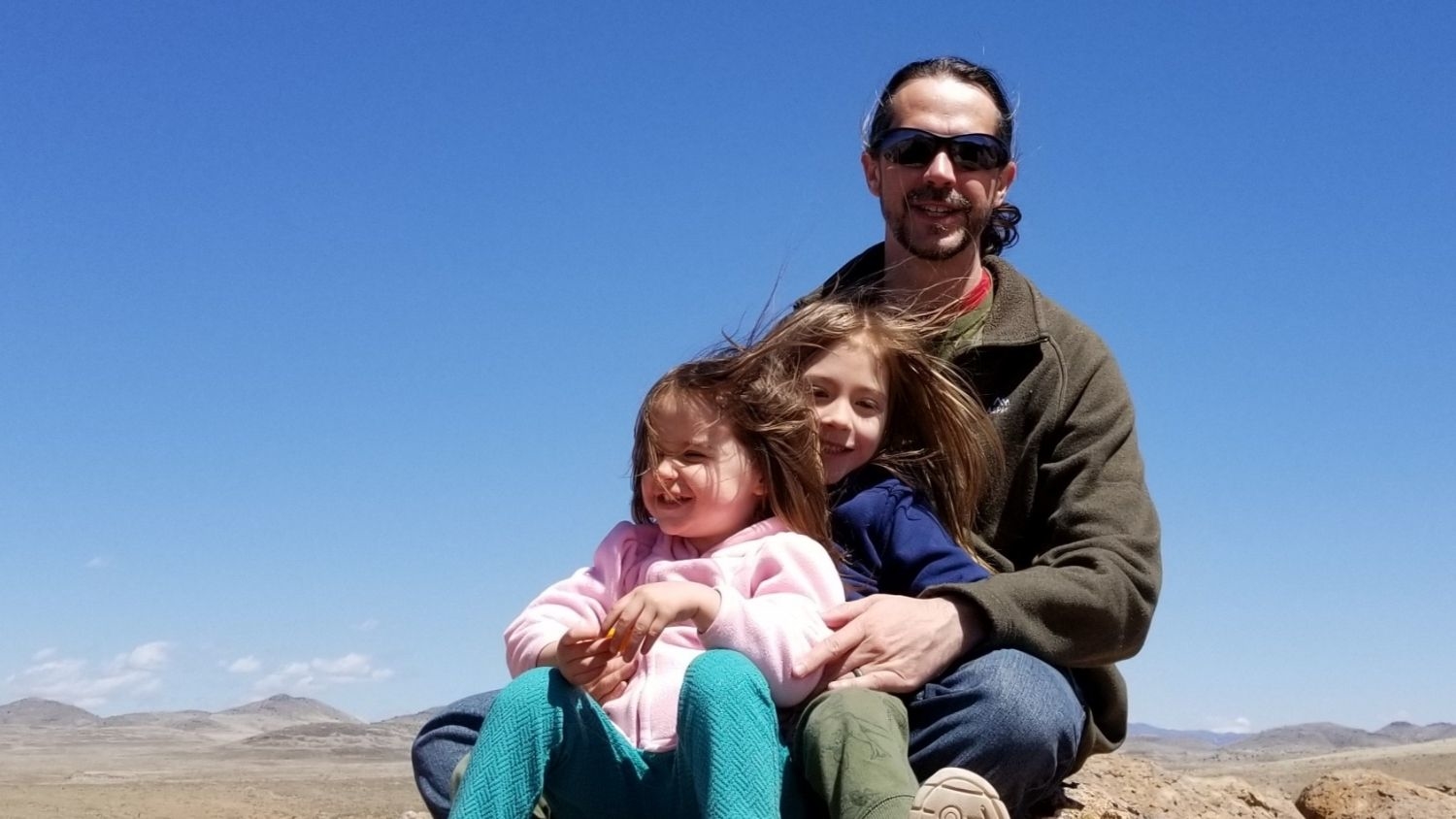 Emrys Treasure graduated in 2008 with a degree in natural resources, concentrating in policy and administration. He also minored in environmental sciences.
Treasure is now working for the USDA Forest Service, where he's applying his knowledge of both decision-making and the science that supports it. We reached out to Emrys to learn more about his career and time at NC State.
What is a typical day in your job like?
As a regional information management director for the USDA Forest Service, I provide leadership and oversight surrounding complex issues in geospatial science, enterprise information management systems, and connections to decision support at multiple scales of the organization spanning 11 states and 13.3 million acres of National Forest System land.
In my role, I am the interface between technical experts and executive leadership to ensure that relevant, accurate and reliable information is available to support a wide array of operational and strategic decision-making needs spanning the breadth of program areas from ecosystems to recreation facilities.
What inspired you to study your major?
I have always held a core value around transferring science into natural resource management decisions to help create a sustainable future for both the resource and society. The natural resources/policy and administration degree was really a perfect fit in this regard, as it provided a blend of biological and physical science courses coupled with economics and political science. The result was a highly interdisciplinary academic background that allows me to effectively translate science into applications across a broad range of issues.
What impact are you making through your position?
It is a really exciting time to work in public land management. The science and data available to inform decision making is rapidly expanding and helping us overcome barriers once thought to be insurmountable.
While traditional sources of data flow from field-based observations (e.g., common stand exam, wildlife surveys, rare plant inventories, etc.), remote sensing combined with strategic inventories (e.g., forest inventory and analysis data) are enabling landscape level planning at scales that were previously only theoretical concepts (e.g., landscape ecology).
The sustainable management of our natural resources rests on our ability to make informed decisions as the needs of society expand exponentially.
How did the College of Natural Resources prepare you for your current position?
Simply put, the College of Natural Resources provided a very well-rounded academic foundation around which I have built my career. Beyond the classroom experience, opportunities for applied learning were accessible which truly embodies the "Think and Do" philosophy, ultimately connecting me to my career with the USDA Forest Service.
Many professionals are highly specialized in their area of expertise, whereas I am a generalist who has a grasp of both the science and the decision-making process. This puts me in a position to be an integrator of both knowledge and process to help guide decision making in the face of complex challenges.
What advice do you have for current College of Natural Resources students?
Follow your core values. What led you into natural resources in the first place? Maintaining this alignment will help with both professional success and personal satisfaction in the long run. Also, don't downplay the importance of a generalist education in natural resources, as systems thinkers and integrators are needed just as much as specialists.