Montana Conservation Corps Intern Tatiana Frontera is Safeguarding the Outdoors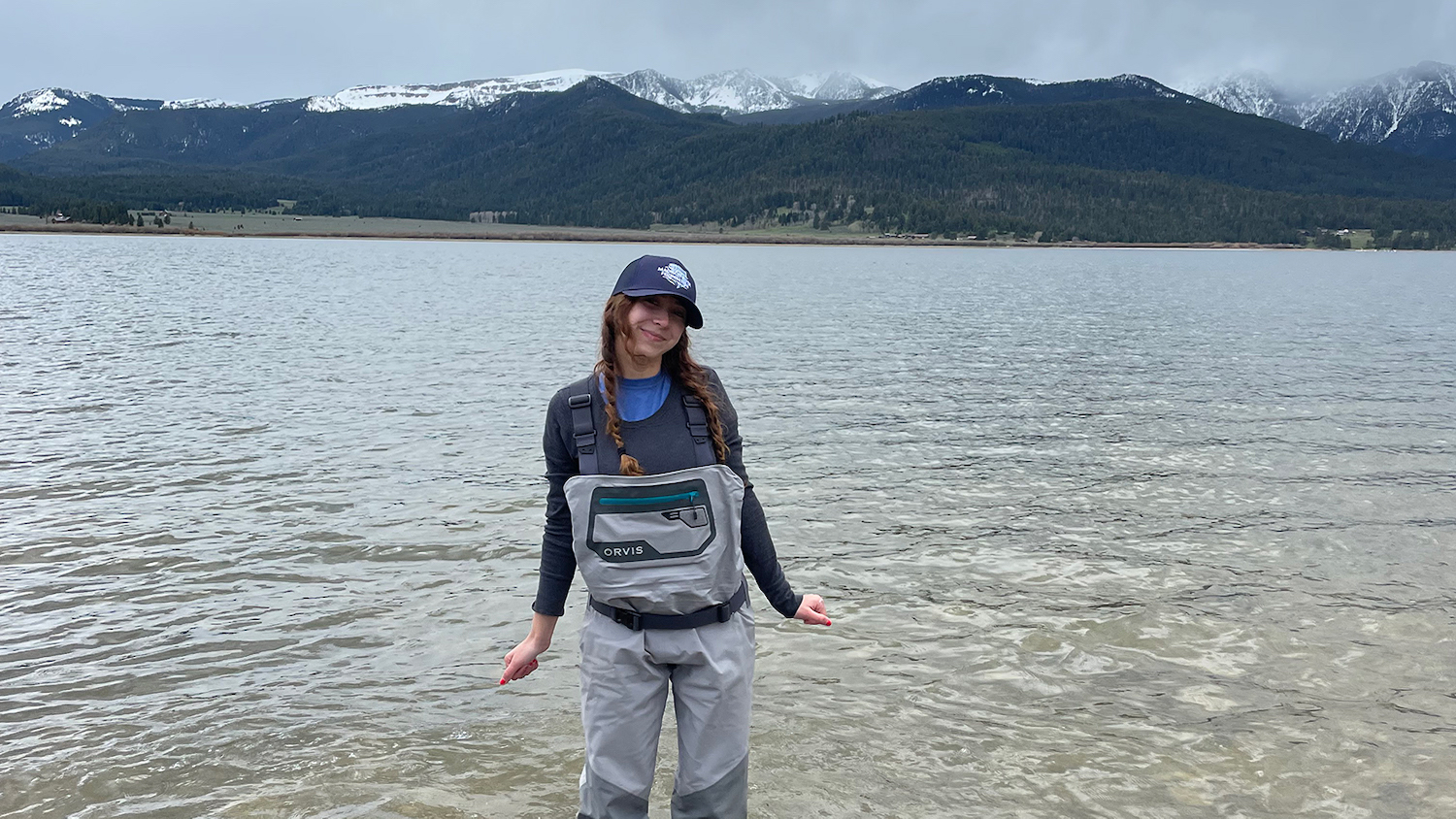 This article is part of the Not Your Average Summer series highlighting the internship experiences of both undergraduate and graduate students from the NC State College of Natural Resources.
Tatiana Frontera is a rising junior majoring in environmental sciences in the Department of Forestry and Environmental Resources. This summer, Frontera is interning with the Montana Conservation Corps in support of the Madison River Foundation located in Ennis, Montana.
Founded in 1991, the Montana Conservation Corps is an organization that conducts conservation projects to assist local communities and strives to mold their members into environmental stewards through hands-on opportunities.
Check out the following Q&A to learn more about Frontera's experience with the Montana Conservation Corps and the role of the College of Natural Resources in preparing her for the internship.
What kinds of things are you doing during your internship?
I am completing a conservation internship with the Madison River Foundation. I spend an equal amount of time working both inside and outside. In the office, I create and publish social media posts, build relationships with local business owners, and help plan, organize, and set up fundraiser events that raise money for conservation projects along the Madison River. During the time I have spent outside, I weed and plant crops in local community gardens, monitor and collect water samples from several streams and creeks located in Madison Country, Montana, and volunteer at Jack Creek Preserve to help lead outdoor education camps.
How did you find out about this internship and why were you interested in it?
I found out about this internship from a forwarded email sent out by my academic advisor. The email was originally sent by a Montana Conservation Corps program coordinator about the opportunity to apply for the Conservation Intern program. What drew me to this internship was that you did not need prior experience in conservation or environmental fields, only a passion to learn more about natural resource-related conservation. I also loved the idea of spending my summer in Montana.
In what ways did the College of Natural Resources prepare you for this internship?
The College of Natural Resources has prepared me tremendously for my internship. Everyone in the college is so welcoming towards questions, proofreading and professional advice. The courses I have taken so far gave me the foundational tools needed to pursue this internship experience. This summer I have learned more about working within natural resources by assisting with hands-on projects. Working along the Madison River Watershed has taught me the importance of data collection and analysis when it comes to preserving biodiversity, implementing riparian repair, protecting populations and regulating the overall quality of the water. These newly established skills will definitely assist my future research opportunities and interests, as well as enhance the conservation field within aquatic ecosystems.
What are your long-term goals and how does this internship factor in?
Currently, I do not know what my future career plans look like. I know I enjoy working within conservation, ecology, and aquatic ecosystems, but I also enjoy creative projects that allow me to be a bit more imaginative. This internship is helping me navigate which areas of environmental sciences I like partaking in and which areas I'd prefer to steer away from. By the end of this internship, I know I will have a better insight into what I am good at, what work I enjoy, and be able to establish goals on how I want to apply my abilities in the natural resources world.
What's the most important thing you've learned while at NC State?
The most important thing NC State has taught me is to always push myself out of my comfort zone. I used to always talk myself out of potential opportunities because I never believed I was the best candidate. However, I have learned it is better to put myself out there rather than let opportunities slip by me. By pushing myself, I have been able to form better relationships with my professors, join clubs and student organizations I am interested in, and apply for job opportunities, internships, and volunteer positions.
This article was written by Rebecca McNeill for the NC State College of Natural Resources.