A Landscape Ecology Legacy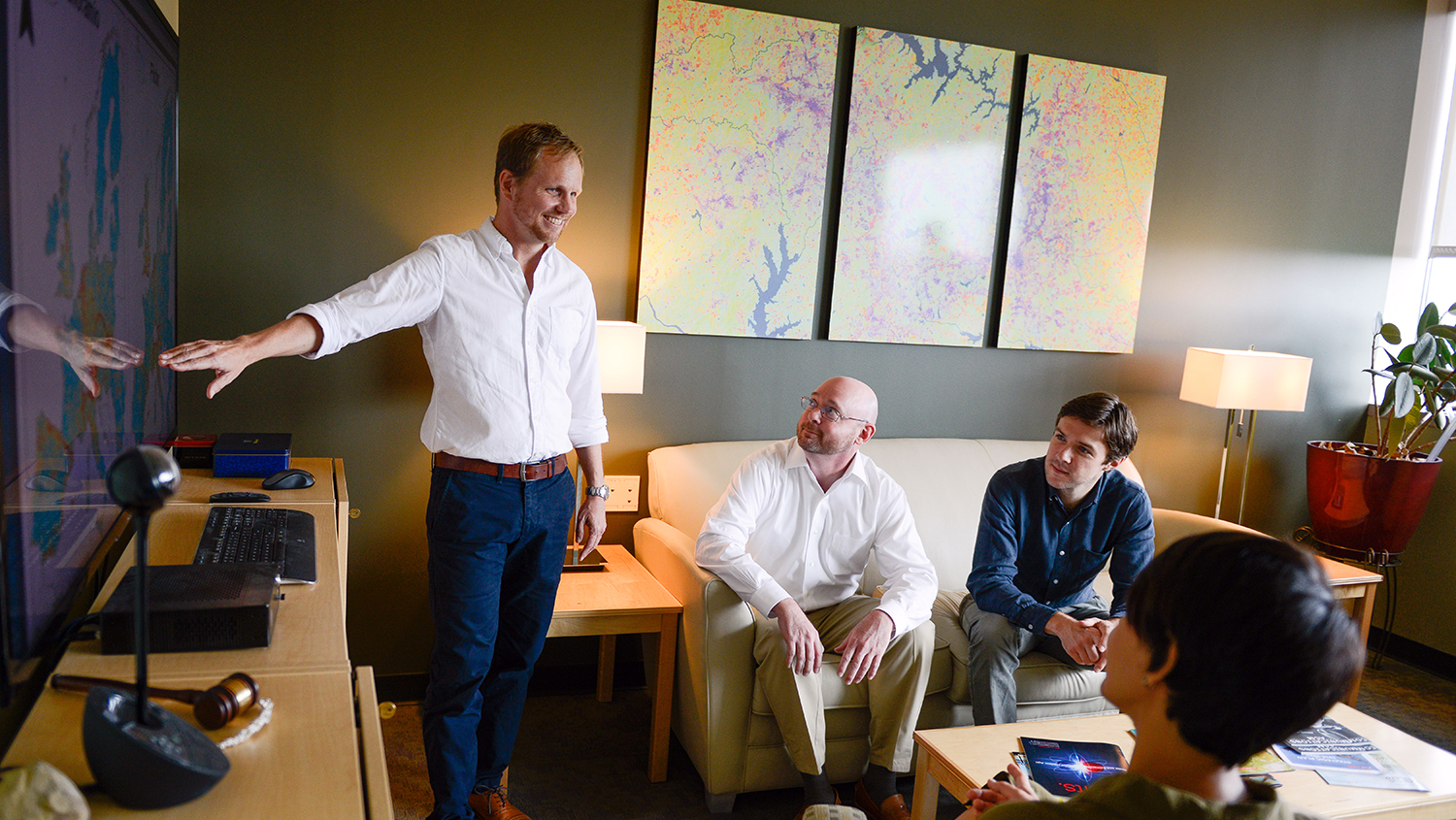 Last week at the 2018 meeting of the U.S. International Association of Landscape Ecology (US-IALE), Center for Geospatial Analytics director Ross Meentemeyer passed the association's ceremonial gavel of presidency after a two-year term. Meentemeyer was the driving force for several new initiatives while president of US-IALE, and these initiatives will have lasting impacts on the association for many years to come:
Broadening diversity and inclusion across all of North America
Since its inception in 1986, US-IALE has included members primarily from the United States, as evident by its name. As president, Meentemeyer pushed for a change to broaden membership to all of North America. "Greater inclusiveness with our neighbors will allow us to reach underrepresented scientists, practitioners and students in North America, and increase the diversity of our membership," Meentemeyer says. At the 2018 meeting, the membership voted in favor of the initiative with a 98% majority. The US-IALE Executive Committee will work over the coming year to incorporate this change into a new charter, which will include multi-national officers and meeting locations. The first meeting for IALE North America will be held in Toronto, Canada in 2020.
Enhanced communication
Meentemeyer's goals while US-IALE president also included enhancing the way members interact through new communication channels. Working with a newly created Communications Committee, Meentemeyer advanced the idea of a website redesign that has streamlined registration and membership renewals and now better integrates with the conference website. "Numerous members have reached out to me about how great it looks and functions," Meentemeyer says. "It is mobile-ready, efficiently syncs meeting registration and membership renewal and enhances our science communication efforts through social media and news highlights." Hand-in-hand with creating the new web presence was the transformation of the membership newsletter from a static PDF to an interactive HTML email. "It was all about making things easier for the membership," he says.
Looking back over his years as president, Meentemeyer reflects, "I've also really enjoyed watching my own students become part of landscape ecology. There were more current members and alumni of the Center for Geospatial Analytics at this year's meeting than ever before, and we're all excited about the bright future of the IALE-NA and the opportunities it will bring for even more collaboration."