Catching Up With Summertime Scholars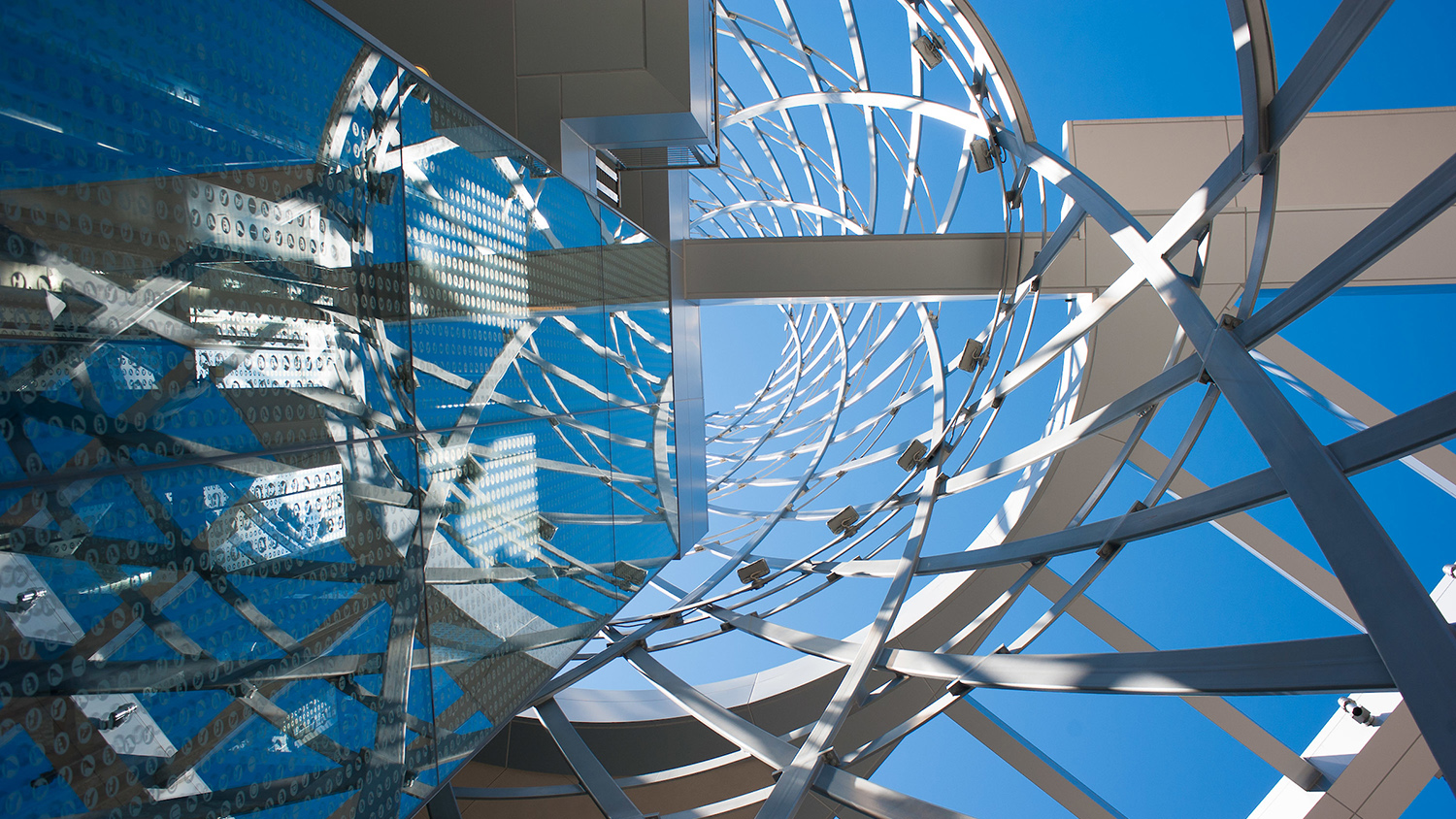 Even when not taking classes, students in the Center for Geospatial Analytics' Geospatial Information Science & Technology professional master's program continue to exercise their GIS skills and leverage their talents for the public good. We asked our students to tell us how they spent their summers. Learn more about the amazing experiences of three of our exceptional scholars:
Sabina Bastias
This summer I completed a graduate internship at Oak Ridge National Lab in Tennessee. I was within the Computational Sciences and Engineering Division, working on the Population Dynamics team. My primary research activities included data processing/automation, population density estimation and inclusion of user-generated open source data for population modeling. Having grown up in Tennessee I was already familiar with ORNL, but it was a friend/former graduate student that tipped me off to this opportunity!
Elizabeth Robinson
This summer I was fortunate enough to volunteer for three missions with GISCorps. The missions' objectives were to digitally map and validate structures in high-risk areas for poliovirus transmission in the Democratic Republic of the Congo, Kenya, Somalia, Ethiopia and the Middle East. These maps provided information for resource distribution and vaccination efforts. The work was completed remotely through ArcGIS Online, Google Docs and Slack platforms. My responsibilities included digitizing structures and verifying digitized grids as a member of the Validation Team. I have been volunteering for this great organization for over a year and have found it to be very rewarding and an amazing practical experience working with GIS. If you would like some hands-on experience to apply your GIS knowledge, sign up to be a volunteer. They offer ways to acquire ArcGIS software for free, and you can earn GISP certification credits in return for your invaluable service. GISCorps is an incredible organization that is using GIS for the greater good and a great team to work with.
Joshua Turner
This summer I competed an internship with the NASA DEVELOP program at Langley Air Force Base in Virginia. It was a great experience working with other students and graduates alongside advisers from NASA on a ten-week rapid feasibility study. My team studied the heat island effect in Richmond, VA. We worked with Groundwork, a nonprofit organization that is working on multiple programs with city officials to address developmental policies and green initiatives. We synthesized temperature, reflectance and land change data to provide spatial and temporal temperature analyses. We also conducted a heat vulnerability study that showed that most of the high risk populous was living in the hottest part of the study. You can read more information about our study on our project page.
Editor's note: Over the summer, Joshua Turner was also named the winner of the 2018 Ken Miller Scholarship for Advanced Remote Sensing Applications by the US Geospatial Intelligence Foundation. Congratulations to all of our students on their achievements!