Mary Hicks Wins CNR Award for Excellence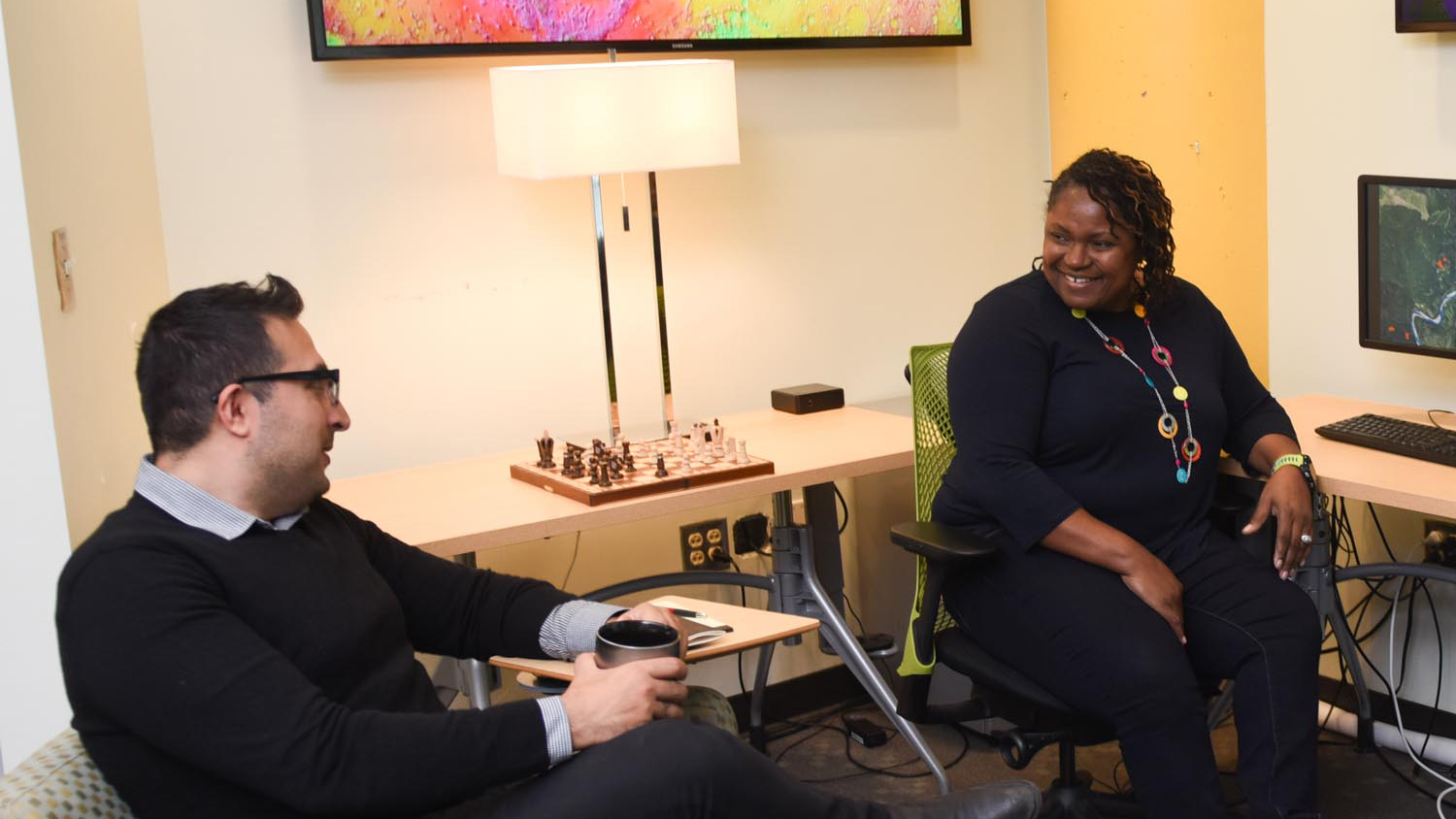 Mary Hicks, business services coordinator for the Center for Geospatial Analytics, has won the 2019 College of Natural Resources (CNR) Award for Excellence for SHRA staff. The award specifically recognizes her exceptional talents in customer service, and her name will now be submitted to a University Award for Excellence selection committee to determine a university-level winner in that category.
"The NC State University Award for Excellence is the most prestigious honor bestowed upon non-faculty employees," says CNR Dean Mary Watzin. "This program recognizes the notable contributions that are above and beyond an employee's normal job responsibilities."
Hicks supports the center's many members by managing travel, budgets, purchasing and personnel details. Everyone at the center has benefited from Mary's efficient and friendly managing of behind-the-scenes logistics and troubleshooting.
"I have never seen so many people come together to nominate someone for this award," says Christine Epps, a post award accountant in the college who helped coordinate the nomination process. Hicks was nominated by eleven members of the Center for Geospatial Analytics community, including researchers, faculty, students and postdoctoral scholars.
Congratulations, Mary, on your well-deserved honor!