Geospatial Analytics Ph.D. Students Land Prestigious Funding Awards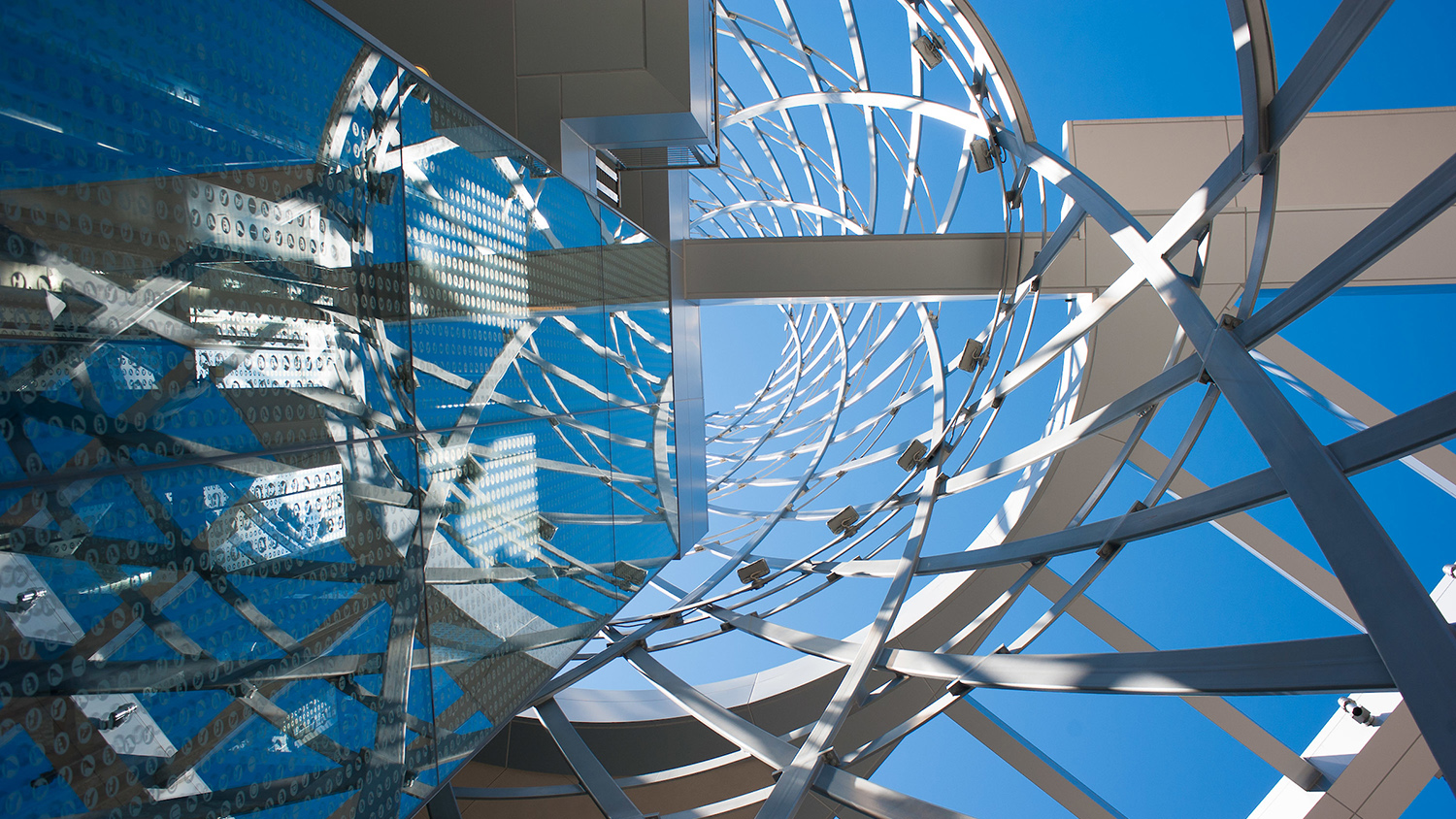 Students in the Center for Geospatial Analytics' Ph.D. program in Geospatial Analytics recently set a stunning record of achievement, securing prestigious grants and fellowships that will support a substantial portion of their studies. Congratulations to our students on their success!
Uchenna Osia (1st year student, advised by Bethany Cutts) received a National Science Foundation Graduate Research Fellowship (NSF GRFP), which will fully fund the next three years of her studies. Half of Osia's stipend this year is covered through the GEM Fellowship program. Osia's dissertation research examines the crossroads between social justice and data science.
Ian McGregor (2nd year student, advised by Josh Gray) received a Future Investigators in NASA Earth and Space Science and Technology (NASA FINESST) grant, which is fully funding his stipend and tuition for the rest of his Ph.D. program. McGregor's dissertation research uses remote sensing to understand forest productivity, with the goal of applying this to ecological forecasts and species conservation.
Kate Jones (2nd year, advised by Jelena Vukomanovic) received a Joint Fire Science Program (JFSP) Graduate Research Innovation (GRIN) grant, which will provide half of her stipend for the next two years. Jones' dissertation research integrates geospatial technologies with ecological modeling to understand forest disturbance and climate adaptation.
Katie McQuillan (2nd year, advised by Katie Martin) has been selected as a Nature Conservancy NatureNet Fellow, which will fund her stipend for the next two years. McQuillan's dissertation research investigates how the distribution and ecosystem function of forests and vegetation protect and sustain water resources for people and biodiversity now and into the future.