For Barbara White safety is not just something in her job description, it's a way of life. As an Operations Manager for the Department of Forest Biomaterials and the College of Natural Resources Safety Officer, she is trying to create a culture of safety so everyone goes home at the end of the day happy and healthy.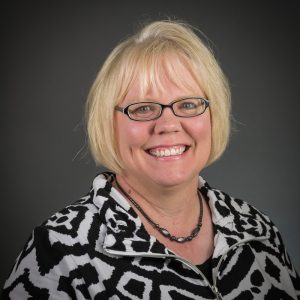 "Safety is really about education," she said. "It shouldn't be fear-based. People want to do the right thing, but they might not know what that looks like."
To help educate faculty, staff and students about safety and security, White sends out monthly emails that cover a variety of safety topics, including ladder safety for hanging holiday lights, cooking turkey properly and emergency preparedness. (Have you read her latest safety blurb? If not, go search your email now for CNR Safety Blurb.) Safety at the college level also includes more than just storing chemicals and using lab equipment appropriately. Safety covers building security, transportation, field work and even office furniture ergonomics.
To take safety education beyond our inboxes, White also sits on the CNR Safety Committee, a group of nine faculty and staff from across the college and the university interested furthering the culture of safety at NC State. Committee members include Guillermo Velarde, Linda Taylor, Chris DePerno, Dennis Hazel, Andy Betz, Marian McCord and two members of the Environmental Health and Safety Department at NC State.
"Our college safety committee is very active," White said. "EHS was impressed with our safety training model and we are working to roll it out to the whole university."
Part of the safety training model includes a Graduate Student Safety Committee that conducts lab compliance inspections across the college. Graduate students who join the group learn the proper way to set up a lab, training tips for their own labs and visit industry labs to gain real-world experience. The program has been so successful that one graduate student received a job based on his committee experience.
"We are trying to make safety and security positive and fun," White said. "We want to reward people who are doing a good job instead of using fear and heavy-handed enforcement. Education quality is the key. We want to teach you the proper way to do things. We want our students to go out into the industry prepared. We don't want them to have to make a call to a family member because someone on their team did something stupid and died."
Safety is serious. Lives and jobs are at risk. It's also not something that one person is ultimately responsible for. Everyone is responsible for safety and security in the work place. White encourages all faculty, staff and students to say something or ask questions if they see something that doesn't look right.
"That is the culture we want to set here," she said. "We are a family here and I hope that people care about each other and want all their people to go home at the end of the day."