How to access the P/R drives from Mac OS?
If you are off campus, connect to the NC State VPN.
Click Go under the Finder menu and select Connect to Server…
3. For P drive type smb://wolftech.ad.ncsu.edu/cnr/projects/DEPT Where DEPT is the department P drive you trying to connect to. E.G. fer, prtm, fb, tip, biotech, admin, advancement, cga, etc. Once you have typed this in press the + button. For R drive type smb://wolftech.ad.ncsu.edu/cnr/research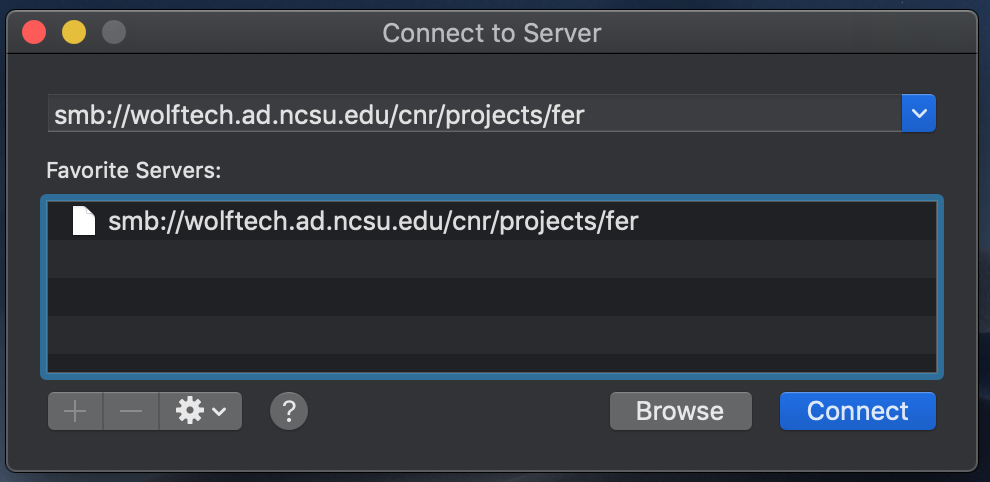 Press Connect. On the next prompt, Click Registered user and type in the Name: field wolftech\YOURunityID and your password. You also have the option to save the password to your keychain. Click Connect.
Alternatively, you can use the Self Service application.
Open Self Service from Applications
Look in the list for your P Drive and click Mount
The P drive shortcut will now be available on your desktop. If you do not see it, open Finder->Preferences and make sure under the General tab that Connected servers is selected.