International, Cross-Discipline Team Explores the Impact of Climate Change on Hares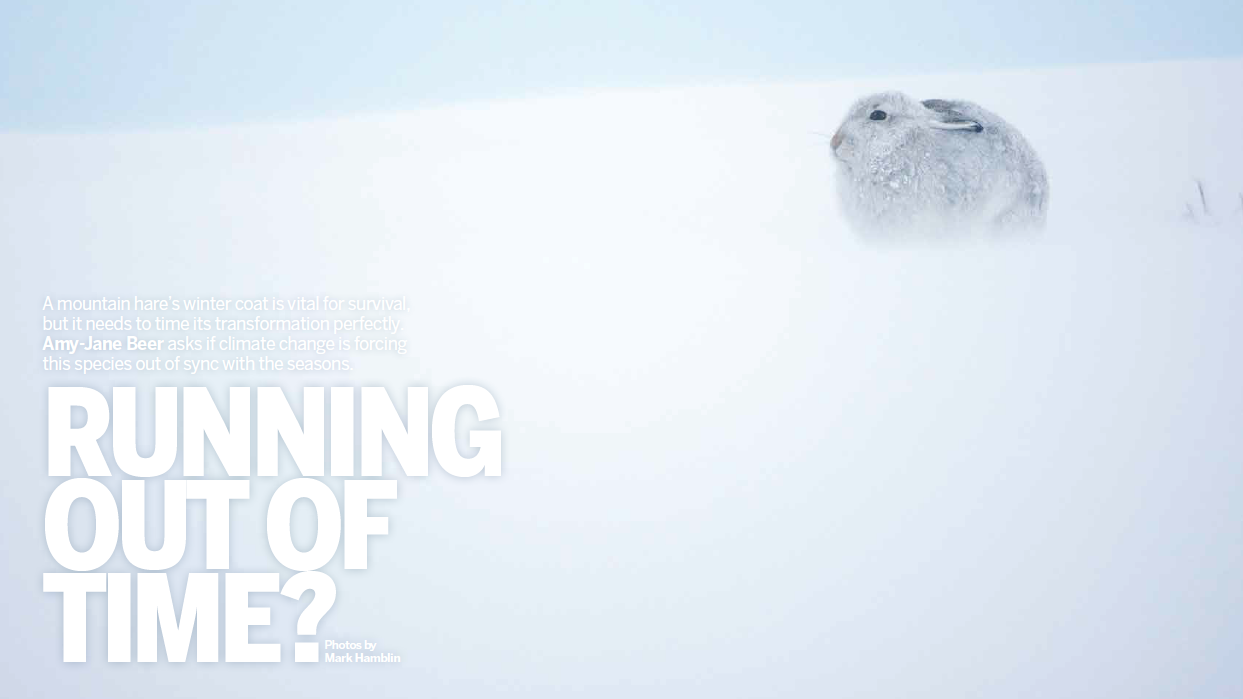 Dr. Scott Mills, Professor, Chancellor's Faculty Excellence Program in Global Environmental Change and Human Well-being, and Marketa Zimova, Ph.D. student in Fisheries Wildlife and Conservation Biology, are investigating the timing of seasonal coat changes in the snowshoe and mountain hares. For these hares, a seasonal change in coat color from brown to white to match the snowy background of winter is critical to its survival against predators. However, as climate change results in shorter snow seasons, hares become color mismatched against their surroundings.
Dr. Mills and Marketa are venturing into new branches of science—from field ecology to genetics and evolutionary biology—to better understand this phenomenon. Read more about their collaborative, cross-discipline work internationally in the BBC Wildlife Magazine.