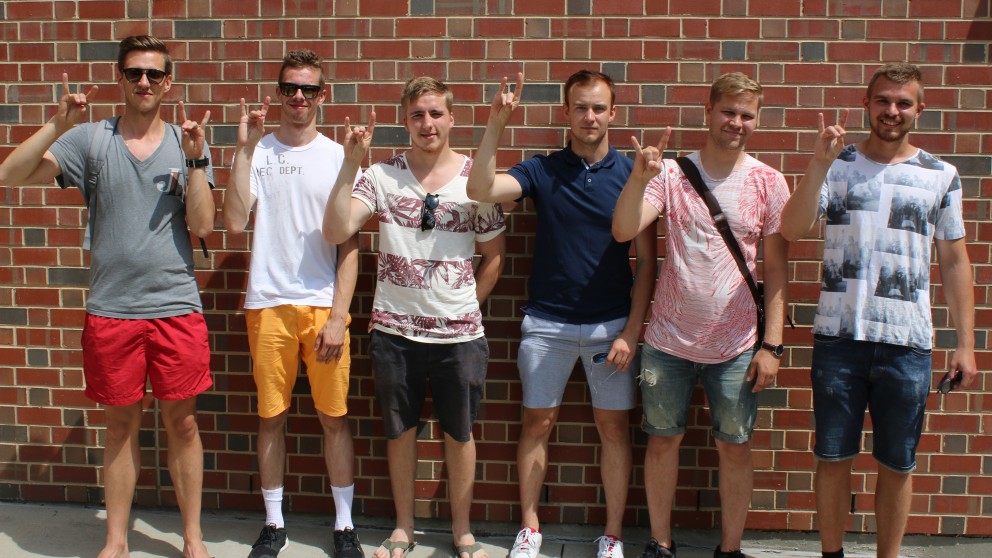 November is International Education Month here at NC State! In support, we wanted to highlight one of the study abroad programs at the College of Natural Resources that's currently in the midst of an exchange.
Every other year, Paper Science and Engineering students have the opportunity to gain a richer understanding of the global pulp and paper market through the Paper International Experience (PIE).
This May, Paper Science and Engineering students traveled to Finland for a 10-day cultural immersion trip as part of PIE. While in Finland, students visited multiple cities, pulp and paper manufacturers and Finnish universities. See some of the photos from their trip here.
Jason Frizzell, a CNR student who participated in the Finland trip, said that his study abroad experience allowed him to accurately see how another society lives and to learn more about the paper industry abroad.
As part of our cultural exchange program this year, we're currently hosting six Finnish students for the fall semester from JAMK and TAMK, two of the universities that students visited on the most recent PIE trip.
The Finnish foreign exchange students will be attending classes at NC State University through December. Most recently, Ulla Häggblom and Anneli Kakko, two department heads from TAMK and JAMK joined the foreign exchange students on NC State's campus.
Thus far, the study abroad experience has been a positive one for both the Finnish students and our Paper Science and Engineering students. Check out this Paper Science Engineering blog post to read more about the student's experiences. 
For more information about the Paper International Experience, check out the PIE website.