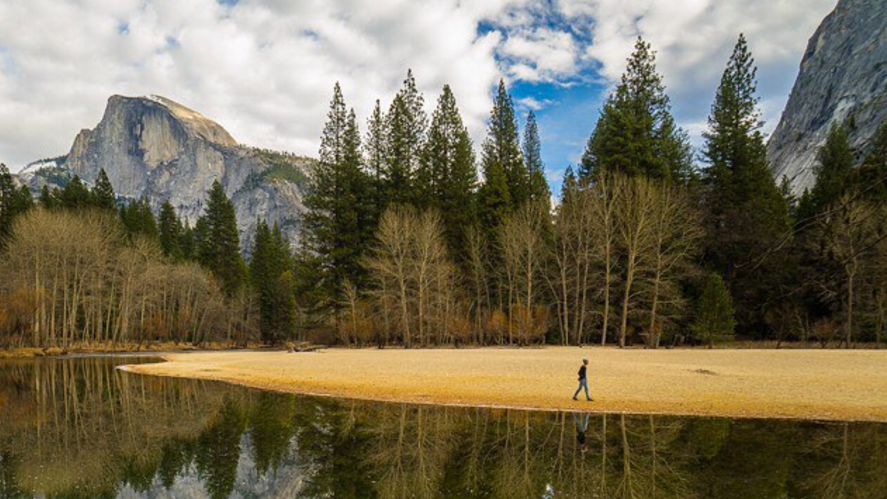 How will you spend your Black Friday?
Time outdoors is one of the tenets of healthy bodies and communities. Studies show that a simple walk in the park can lower stress hormones, and doctors are adopting park prescriptions to help increase physical activity and reduce stress in patients. Now, one of the largest outdoor recreation companies in the US is using their clout to help spread the word.
This year, REI has announced that it will close all 143 store locations and pay its 12,000 employees to get outdoors. The movement, called #OptOutside, encourages employees and brand enthusiasts to skip the Black Friday sales and get back to nature by visiting a local park or spending time outdoors.
Jerry Stritzke, CEO of REI said, "For 76 years, our co-op has been dedicated to one thing and one thing only: a life outdoors. We believe that being outside makes our lives better. And Black Friday is the perfect time to remind ourselves of this essential truth."
By encouraging employees and shoppers to skip the sales, REI is helping to get people into parks and to get active, two of the major things that our Parks, Recreation and Tourism Management students focus on.
We asked Dr. J. Aaron Hipp, Associate Professor of Community Health and Sustainability, what he thought of the REI Black Friday movement. He said, "I was excited to see REI's #OptOutside statement and campaign. The holidays are a stressful period for many people, not to mention all of the calories we consume. #OptOutside reminds and encourages us to spend time with friends and families outdoors."
As for what to do in the Triangle, Dr. Hipp recommends going for a hike in Umstead Park, taking the dog for a walk, throwing a football in the neighborhood park, or having a conversation with a friend while walking.
Learn more about the REI #OptOutside movement here and see what our PRTM students are doing to help encourage an active lifestyle.