Dr. Hasan Jameel appointed as Jordan Family Distinguished Professor for Natural Resource Innovation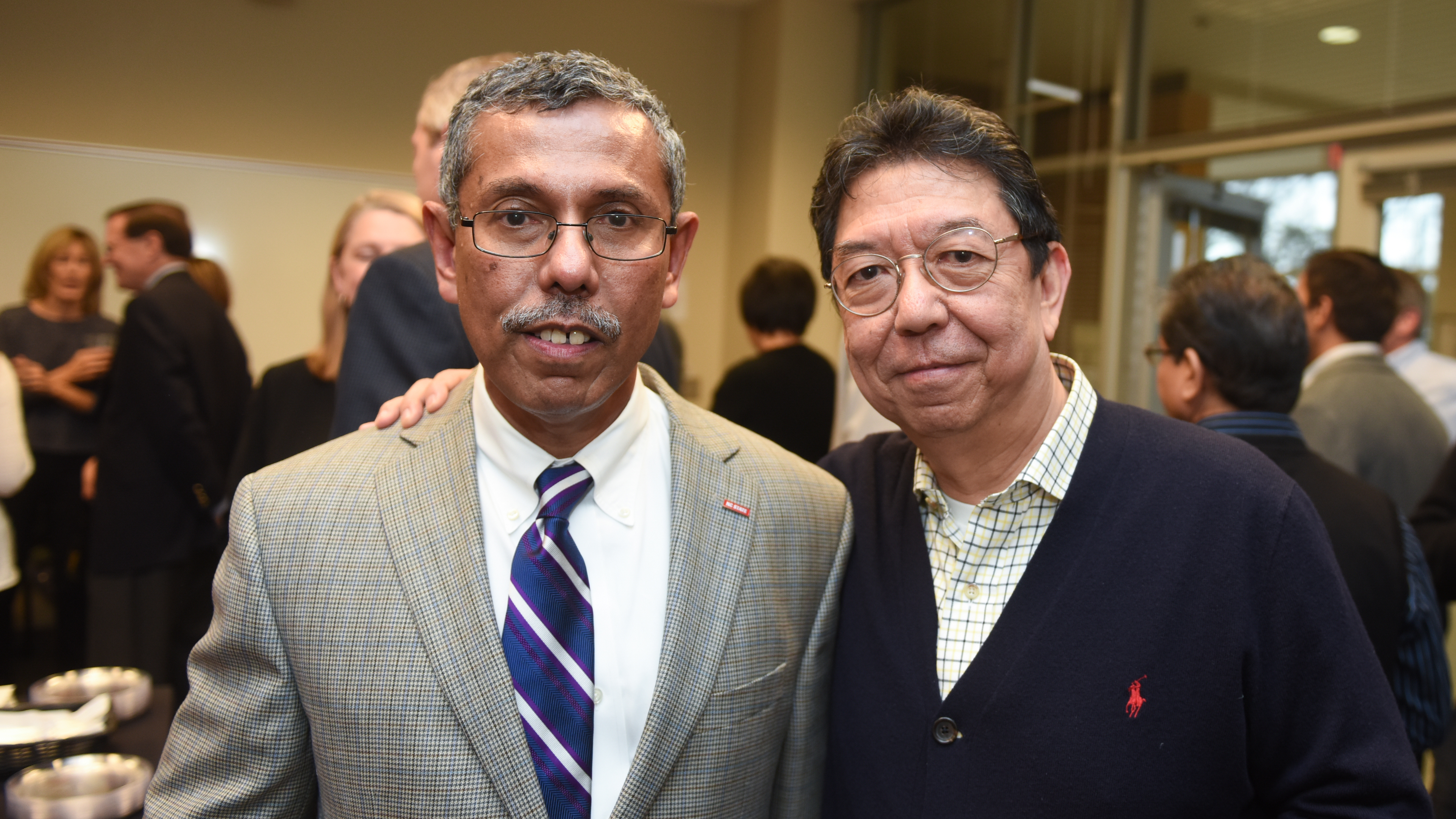 We are pleased to announce that Dr. Hasan Jameel, Professor of Forest Biomaterials, has been appointed the next Jordan Family Distinguished Professor for Natural Resource Innovation.
The Jordan Family Distinguished Professorship for Natural Resource Innovation was created through the generosity of Robert B. Jordan, III; Jack P. Jordan; Genie Jordan Ussery; and Robert B. Jordan, IV.  The goal of their gift is to recognize outstanding faculty members in the College of Natural Resources and empower them to build innovative research programs addressing emerging opportunities in natural resources that have the potential of impacting the economy, our quality of life, and environmental sustainability.
As a Jordan Distinguished Professor, Dr. Jameel will continue his work to link fundamental knowledge about lignin to various new applications to directly benefit commercialization and help improve the forest products industry's profitability and overall environmental sustainability.
He will also be exploring different cost-effective methods for upgrading the lignin to allow for the development of a profitable bio-refinery. The outcome of his research aims to improve viability of the forest products industry, which is critical for maintaining a healthy forest ecosystem, to preserving rural U.S. jobs and decreasing our dependency on nonrenewable resources.
In addition, the funds from the Jordan Professorship, will enable Dr. Jameel to train and develop both graduate and undergraduate students who will be the future leaders and contribute to both the development of the bio-refinery technology and its commercialization.