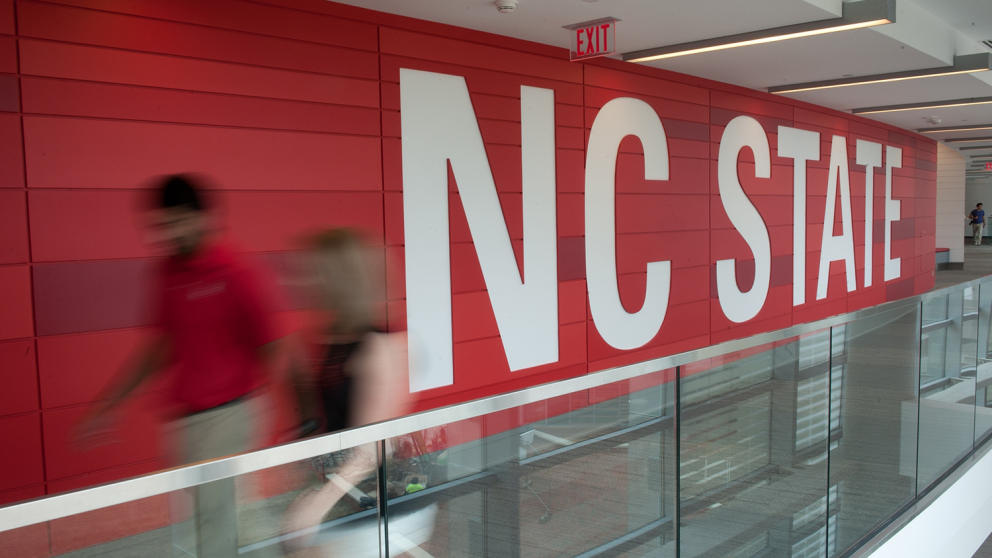 Here at the College of Natural Resources, students are continuously finding new ways to blend their passions with the skills they learn in the classroom. From unique internships and combined courses of study to unmatched career opportunities, no two students choose to forge the same path during their time here.
To showcase the unique nature of our majors and career placements, we'll be sharing stories of alumni of the college who are using their education to land specialized jobs in the industry.
For this feature we spoke with Jamie DeRose and Zane Lichtneger, two graduates of the Environmental Technology and Management program.
What year did you graduate?
Jamie DeRose (JD): I graduated in May of 2015.
Zane Lichtneger (ZL): Fall 2011
What degree/degrees did you graduate with?
(JD): I graduated with a BS in Environmental Technology and Management with minors in Spanish, Biological Sciences, and Environmental Toxicology
(ZL): BS in Environmental Technology & Management with a minor in Environmental Toxicology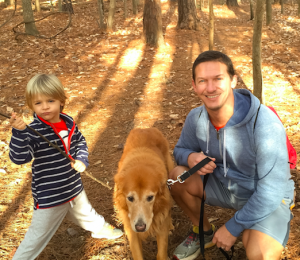 Please tell us about some of the internships or work-study experiences you had while enrolled in the college.
(JD): During my sophomore and junior years, I had the opportunity to work on an organic farm within Raleigh's city limits. I've always been intrigued by agriculture, but wanted to better understand the environmental aspects of the industry. On the farm, I was involved with planting and harvesting a huge variety of organic fruits and vegetables. I also helped package the produce twice a week for a CSA and worked at the weekly Farmer's Market in North Hills. I enjoyed the physical work and getting my hands dirty, but I also learned a lot about the business side of the job, so it was a great experience.

During the summer before my senior year and all throughout my senior year, I interned in the College of Natural Resources Dean's Office. I mostly did office work, but also helped with event planning and mail merges. My favorite part of that opportunity was the people with whom I worked. All of the CNR staff is incredible and extremely passionate about what they do; I felt very fortunate to work with them and make a lot of important connections.
(ZL): I participated in the Student Energy Internship and Fellowship Program (Summer 2011) at SAS Institute Inc. I analyzed the data generated by both of the monitoring systems for solar farms 1 & 2. The purpose was to calculate the amount of energy being generated, compare the systems relative to one another, detect any anomalies, and to predict future production.
I also conducted energy audits for buildings on the SAS campus. The purpose of the audits was for LEED certification for existing buildings.
What have you done since graduation? Where do you work? Doing what?
(JD): Since I've graduated, I've been living in Peru! I decided to join the Peace Corps during my senior year, and I left in May of 2015 to start a new chapter in my life.
From May to the end of July, I was in Pre-Service Training in Lima, where I learned about my work as a Water and Sanitation Volunteer.  After finishing training, I moved to my site in Cajamarca, Peru, where I will be living for the remainder of my service.
I live in a very rural town of about 900 people; it is an extremely different lifestyle from Raleigh, but I love the experience. I work with my town's municipality center and the health post to try to improve the health of the community and their water. I definitely miss my friends and family back home, but every day is an adventure here, and I feel very fortunate to have this opportunity.
(ZL): Working and raising my son. He was born when I started my internship. It's hard to believe it has been 5 years!
I started with the Student Energy Internship, then turned that into a SAS internship and finally that became a regular full-time position. As a Sustainability Analyst I am responsible for providing a broad range of analytical and operational expertise in support of SAS' global Environmental Sustainability Program. I support SAS' long term sustainability strategy, short term objectives and foster the adoption of sustainability initiatives within the company.
How did your classes at the College of Natural Resources influence your post-graduation career choice?
(JD): There is no doubt that my classes influenced my post-graduation career choice.  The college's professors are all professionals with a ton of worldly experience that they are able to share with us in their classes. I also felt that I had the chance to take a variety of classes that opened my mind to many different environmental and global issues
(ZL): Classes at the College of Natural Resources had a great deal of influence on my post-graduation career choice. It's easy to see a direct path from my time in the Environmental Technology and Management program to my position today.
The college was responsible for securing the Department of Energy grant that made the Student Energy Internship possible and much of the coursework in the program was related to the renewable energy sector. I've no doubt that without having the relevant course experience and the opportunity provide by the internship my career path would be dramatically different.
How do you feel that the College of Natural Resources prepared you to succeed after graduation?
(JD): I couldn't imagine graduating from NC State in a college other than the College of Natural Resources. NC State is a huge school, but I felt like I had a family within CNR.  
Since it is a small college, students have the ability to form close relationships with professors and staff, which makes a huge difference in a student's success. But my favorite part of the college is its love for diversity. All of the staff, professors, and students welcome diversity with open arms, which helps students think outside of the box and do extraordinary things. I might be a little biased, but it is definitely the best college on campus!
(ZL): The College of Natural Resources provided a solid, well-rounded education directly attributable to my success post-graduation. The Environmental Technology and Management program was diverse and comprehensive. The course work combined science, technology, policy and regulation with extensive hands-on training and wide-ranging field work. Add to that a first class faculty that was always available and willing to help, and the program set the course for accomplishing my goals after graduation.