An interdisciplinary group of hackers mentored by Dr. Stacy Supak, a teaching assistant professor in the Center for Geospatial Analytics, is heading to Washington, D.C. to present their GObot (Great Outdoors Bot) to government innovators and President Obama after winning the Bayes Hack 2016 in April. This second annual hackathon in San Francisco, sponsored by the Bill and Melinda Gates Foundation and Y Combinator, brought together hackers from Silicon Valley and federal government employees from seven different agencies to build software solutions to the nation's most pressing challenges.
Dr. Supak and the winning team donated a weekend of time, including a mostly sleepless night, to transform droves of data about America's public lands into tools to drive social justice planning that would break down the inequities facing socially and economically underserved communities. They specifically partnered with the US Department of the Interior (DOI) to find a way to make open spaces, parks and public lands easier to reach and explore so that more citizens can benefit from these public entities. The DOI hoped to find solutions with computational tools that would help them understand the interactions between underserved individuals and their natural environment, through novel data-driven, cost-effective and citizen-centric approaches.
The winning team proposed that people not using federal outdoor recreational facilities could be accessed on Facebook, which makes them easy to reach for promoting outdoor activities available based on activity interest, geo-tagged locations and transportation options. They created the GObot to guide citizens, many of whom are likely not using government resources, to find outdoor recreation opportunities.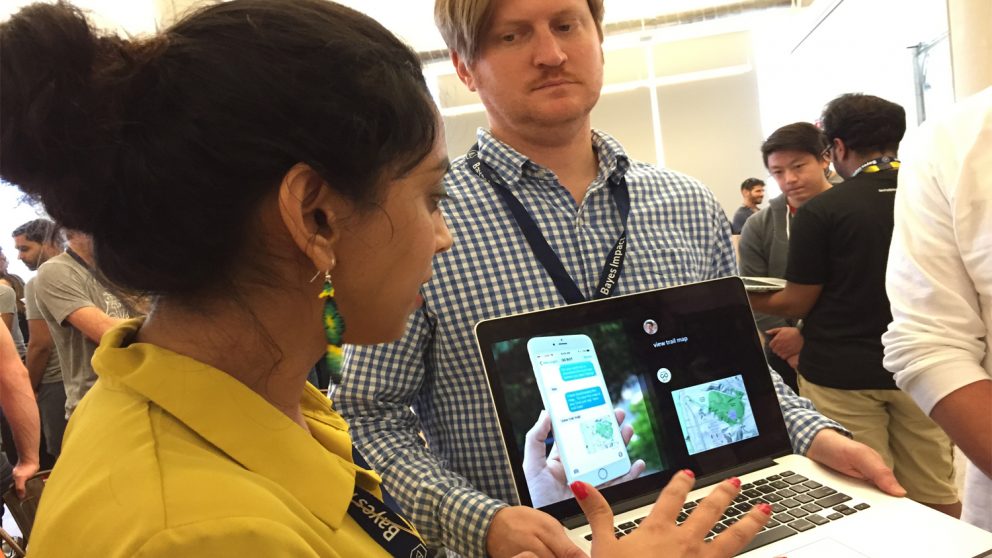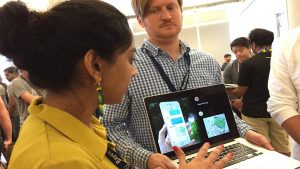 Their winning hack edged out other prompt winners like a Veterans Affairs team that created a "turbo-tax-like" web interface that helps veterans not only find relevant forms, but populate answers to common questions based on a single input to reduce the amount of time veterans spend on paperwork and another team working with the DOI prompt that used zip code level demographic data to look for correlations with park visits.
For this team, Dr. Supak even did a bit of hacking herself by creating a new attribute capturing the distance from residents to their nearest federal recreational facility and by creating six national maps to support identification of regions to target for increasing park visitation.
"It was very intense map making," she said. "Which I don't usually experience. The atmosphere became more and more charged, especially when Internet issues delayed participants from downloading data sets in the first few hours and uploading data products in the last hour of the Hack."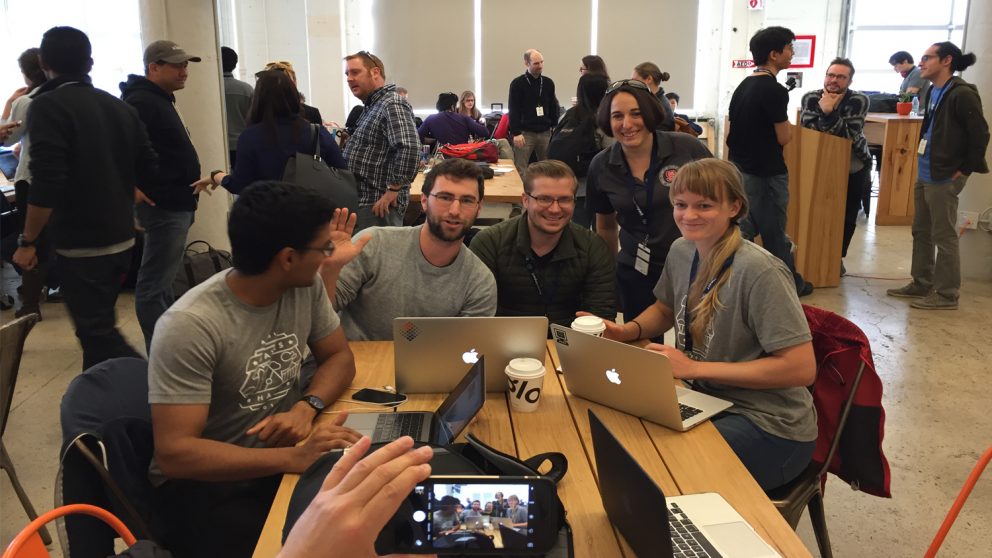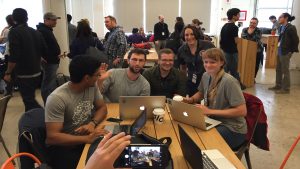 Dr. Supak, who had never even heard of a hackathon before the event, became a data liaison to the competing teams working through the DOI prompt since she's an expert on the Recreation Information Database (RIDB) through her own research on "Geospatial Analytics for Federally Managed Tourism Destinations and their Demand Markets" in The Journal of Destination Marketing & Management.
"My colleague Rick Delappe, who works as the Recreation One-Stop Program Manager for the National Park Service, invited me to join him in mentoring teams at the hackathon using historical reservation records collected through Recreation.gov and stored in RIDB," Dr. Supak said. "He thought I knew the data better than anyone and that my input would be very valuable to participating teams."
Teams working on the DOI prompt also had access to data from the National park Service Integrated Resource Management Applications Portal (IRMA), the U.S. Fish and Wildlife Service comprehensive geospatial data about parks and ecosystems, the Bureau of Land Management GeoCommunicator overviews of administrative status of BLM areas and other federal lands, and the HIFLD geospatial data on state, county, urban, and various political boundaries, including those for federal lands and national forests, collected on the Esri ArcGIS data storytelling platform to create their software solutions.
Using federal public data presented in the prompts, Bayes Hack wants to create actionable next steps by setting the GObot winners up to work with a federal agency that will to turn their hack into a solution at scale. "It's one thing to just hack social good; we're going to bridge the gap and make it happen." So look for Facebook prompts to get outside and get moving to a park near you in the future.