Not Your Average Study Abroad Experience: IMAGINE South Africa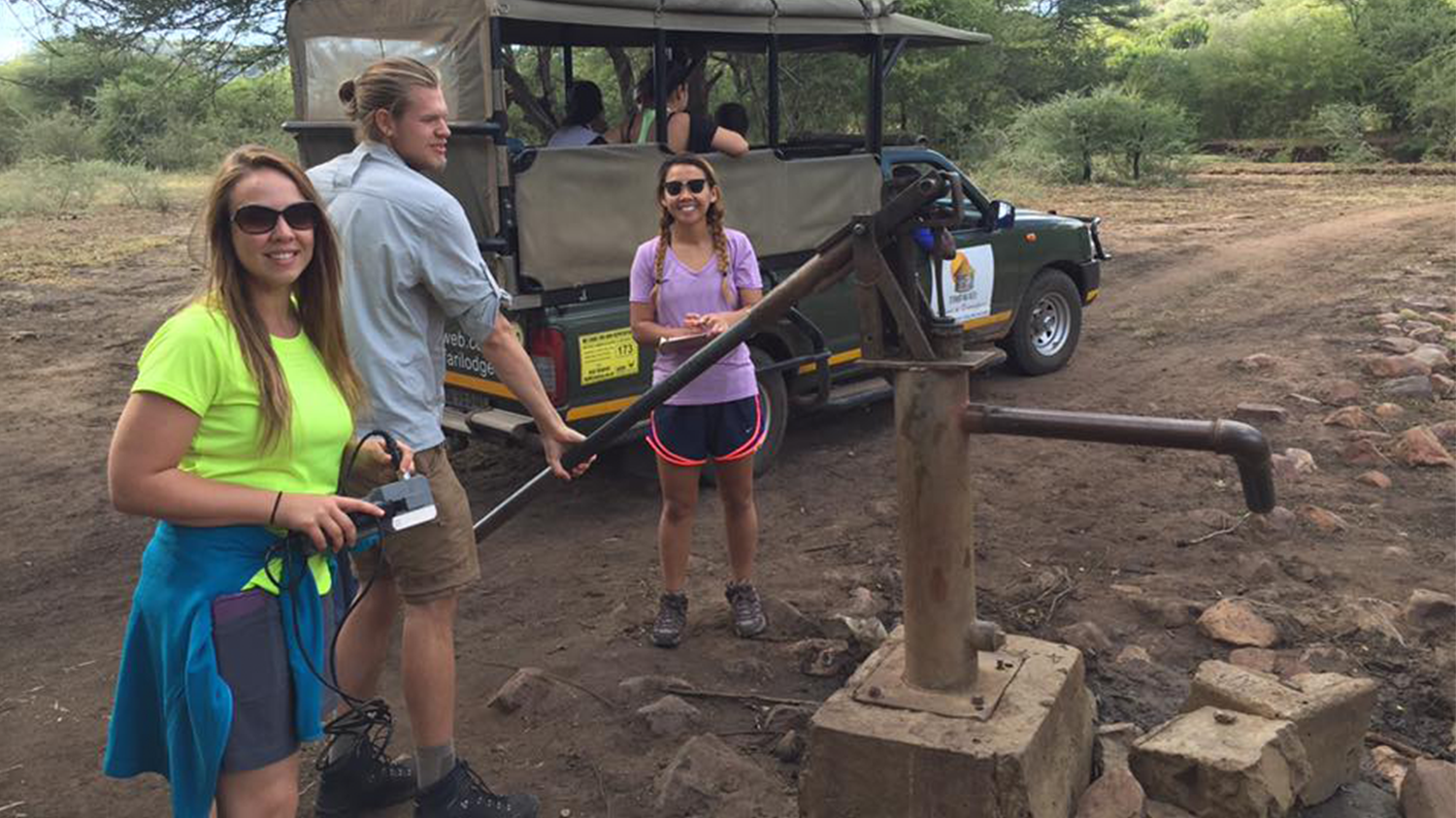 Think studying abroad is all about being a tourist in another country? That's not the case for College of Natural Resources students!
Jayna Sananikone, an environmental technology management student, and Megan Pendell, an environmental sciences student, spent their time abroad this summer studying water quality with the IMAGINE South Africa program. The trip, called "South Africa: Water Woes, People, Parks, and Pollution", included lectures for course credit, but it also involved hands-on research experiences out in the field.
Learn more about Jayna and Megan's time in South Africa:
Tell us about your study abroad experience.
Jayna Sananikone (JS): We went to the northern parts of South Africa. Our home base, Wits Rural Facility, was just outside of Hoedspruit in an area called Acornhoek, but we also traveled to Karongwe, to the Kruger National Park to get to Shingwedzi Camp, and to HaMakuya to get to Tshulu Trust Camp. At Wits Rural Facility and Shingwedzi, we had daily lectures from well-known, local environmentalists about urban ecology, South Africa's history and current problems, and we were taught how to use the water quality equipment. In HaMakuya, we tested water quality in small villages. This is also where we broke off into smaller groups to do a homestay in different villages to gain cultural experience and take surveys pertaining to water quality perception. In Karongwe, we rewarded ourselves for the hard work and spent some unwinding time before going back to Wits Rural Facility to enter water quality data and give presentations.
Megan Pendell (MP): "South Africa: Water Woes, People, Parks, and Pollution" isn't just a study abroad program. It's an opportunity to learn openly in a hands-on environment that is directly rewarding. You get to look at issues from all angles and are introduced to inspirational people and profound ideas. This experience is a catalyst to building your education and yourself—full of surprising twists and turns, you will leave South Africa with a piece of it in your heart. This is a trip you do not want to miss out on!
Why did you decide to study abroad through the IMAGINE program?
JS: When I began looking into study abroad programs, I was looking at general studies programs in London or Prague. I was almost done with these applications, but then I received an email from my advisor about the IMAGINE program, and I thought that this would be a better opportunity because it went with my major. I also wanted my first out-of-country experience to be one I would never forget, and I wanted to immerse myself in another country's the culture. The IMAGINE program will change your life—it's truly the most authentic study abroad experience out there!
MP: This study abroad program encompassed each idea that I am focusing my college career on, and then some: environmentalism, ecology and its application, water management, global issues, and solutions.
How has your study abroad experience prepared you for your career?
JS: This experience taught me that I must keep communities and how they are affected in mind when I am working on solving environmental issues. It has broadened my thought process on how each aspect of an environmental problem is a chain reaction to everything else. The feeling of making a difference to a community is something that this program has taught me.
MP: Studying abroad in South Africa gave me a fresh perspective on global issues and a sense of purpose for my college career. My experiences expanded my views to see the bigger picture to my degree program, as well as allow me to peer into the details of possibilities for Master's degrees.
What advice do you have for students considering your major?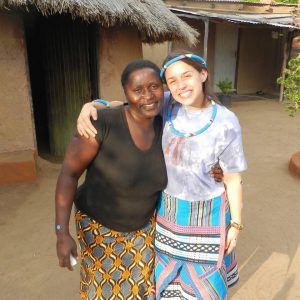 JS: I would recommend environmental technology and management (ETM) to future students because it is an impactful major. ETM students have a "save the world" mentality, and when I was testing water quality in South Africa, that mentality came to life. ETM students can make a difference. If you want to help the environment while using new technology, ETM is the way to go.
MP: The environmental science major is unparalleled in the fact that it allows you to branch out and create a degree that is unique to you. The degree is structured to allow for a collection of classes pertaining to a specific focal area of your choice. I love this program because the people I have encountered emit positive vibes and I am free to share my own perspectives through a one-of-a-kind program special to me. Environmental science is perfect for me because it is the essence of my passion, yet I get to mold it to fit me personally.
The College of Natural Resources is excited to welcome the environmental science program and its students, faculty and staff to the college during the 2016-2017 academic year!