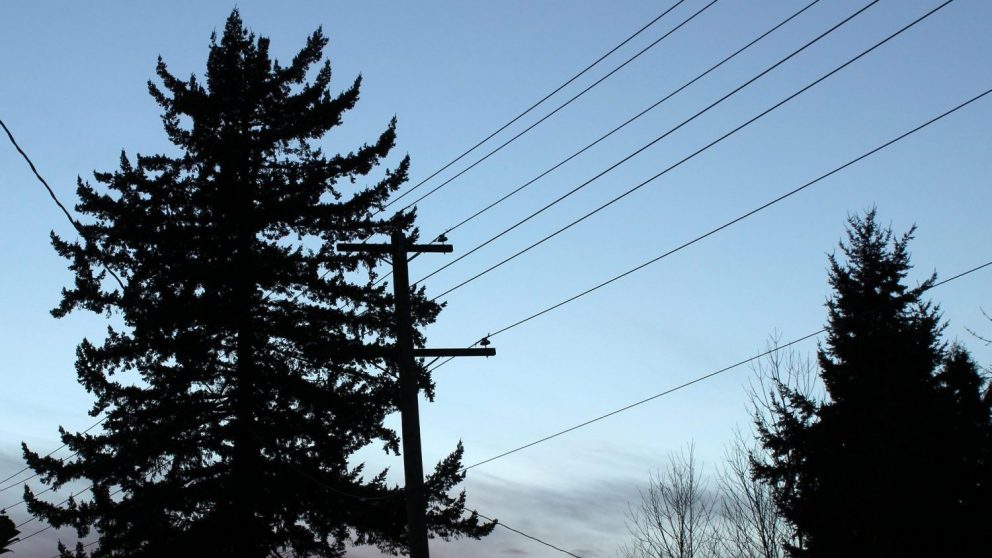 Austin Quate, a 2019 Forest Management major, is the voice of calm during a storm as an intern for Dominion Virginia Power in the Electric Distribution Forestry Group in Richmond, Virginia. Forest management and keeping the power on go hand-in-hand as he dispatches crews to restore power to customers with downed trees, evaluates new construction sites, and more. Check out his unique internship and possible career path using forest management in an urban environment.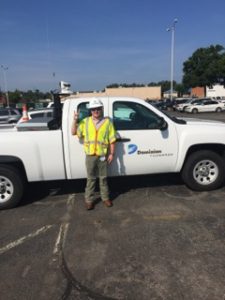 Tell us about your internship experience.  I mainly run customer trouble calls. When customers call in and say that there is a tree in their yard that could cause power outages or is interfering with the power lines, I go out and look to see if the tree needs taking down. I also go out to new construction sites to find the best places for designers to put power lines that will cause the least amount of damage to the forest. I oversee contracted tree crews that work for Dominion and give them assignments each day of trees that need to be trimmed or cut down based on what I think is best. I periodically inspect those crews to see if they are following the correct safety requirements that Dominion and OSHA puts in place.
Just recently we had bad thunderstorms, which knocked out power to more than 100,000 customers in the Richmond area. I worked for four days, thirteen hours a day, to restore power. As calls would come in from servicemen for a tree crew, I would send them to that location.
This internship is very important to me because I not only want to do a good job, but because this job could potentially be my career after graduation.
What have you enjoyed most about your internship? I really enjoy working outside by myself most of the day. I also really enjoy the fact that I get a company truck to drive around to visit customers and to inspect tree crews.
Would you recommend your internship to other students? Absolutely. Dominion is a great company to work for, with lots of opportunities for interns. Throughout the summer, there are lots of events for interns to meet other interns through social events as well as facility tours. Even though you are an intern, you still get all the perks of a full time employee, including free tickets to Busch Gardens and a company truck.
Why would you recommend your major to incoming students? There are so many opportunities within Forest Management for you to excel in and out of the classroom, as well as after graduation. The faculty and staff in the Department of Forestry and Environmental Resources are also great; if you go to any of them with any kind of question, they are always available and willing to help you with anything. Since there are only a handful of students in the class, you really get to know your peers very quickly and become great friends with them.
 Any advice to incoming students or students thinking about your major? If you ever have any questions about anything, whether it is about a forestry class or not, don't hesitate to ask your advisor or professor. They are always willing to help you out, no matter what. Also find a group of friends that you share classes with and form a study group. Without my study group, I would have never survived Chemistry.
What do you plan to do after graduation? I'm not quite sure what I want to do yet. I'm still exploring my options. Dominion Power would be a great company to work for, and they have already said that they would like to hire me after graduation, if I want to work for them.
Why do you feel CNR has prepared you for life after graduation? CNR has definitely helped me prepare for life after graduation by teaching me to not give up on something that I want to pursue. CNR has also prepared me to do better in interviews and how to search for careers that I want.