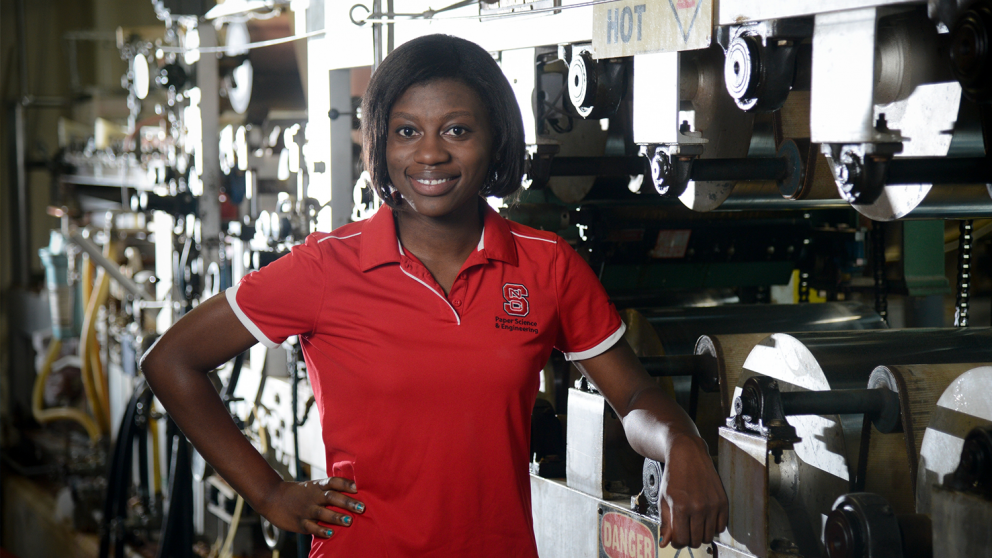 The Department of Forest Biomaterials is currently looking for industry partners to participate in a Pulp and Paper Industry Testbed as part of the Clean Energy Smart Manufacturing Innovation Institute (SMII), where NC State is leading the Southeastern Hub.
Since the Southeast produces 57 percent of the total pulp and paper production in the United States in 145 rural locations, the mills would be directly impacted by the cost savings associated with advanced sensors and controls, data analytics, advanced predictive modeling and simulation software, and application toolkits SMII is developing.
"We are a small part of a larger institute focusing on overall manufacturing," said Dr. Hasan Jameel. "Pulp and paper is a big industry in the southeast, which is why we are participating. We need to build industry relationships and garner more industry participation in the Testbed project."
The Pulp and Paper Testbed would involve two separate testbed projects. The first focuses on optimizing the evaporation system of mills to minimize unnecessary liquor recycling, boilout requirements and process upsets, since this six-part process consumes the most energy. The second focuses on optimizing overall energy use through predictive modeling of energy and water consumption.
"Predictive modeling alone could provide a 15-25 percent reduction in energy usage when fully utilized to inform daily operations at a medium to large paper mill," according to a 2015 DOE report. "Supplementing with advanced sensors and improved process control automation, supported by more advanced hardware and software, is estimated to reduce energy usage by an additional 10-30 percent, depending on the current status of systems at the individual mills."
The overall goal of the Testbeds is to create smart manufacturing machines and technologies (SMAT) to automatically configure optimal operating conditions and respond in real time to changes in performance. Currently, Westrock is the only industry partner participating in the Pulp and Paper Testbed. Other interested industry partners should contact Dr. Jameel.