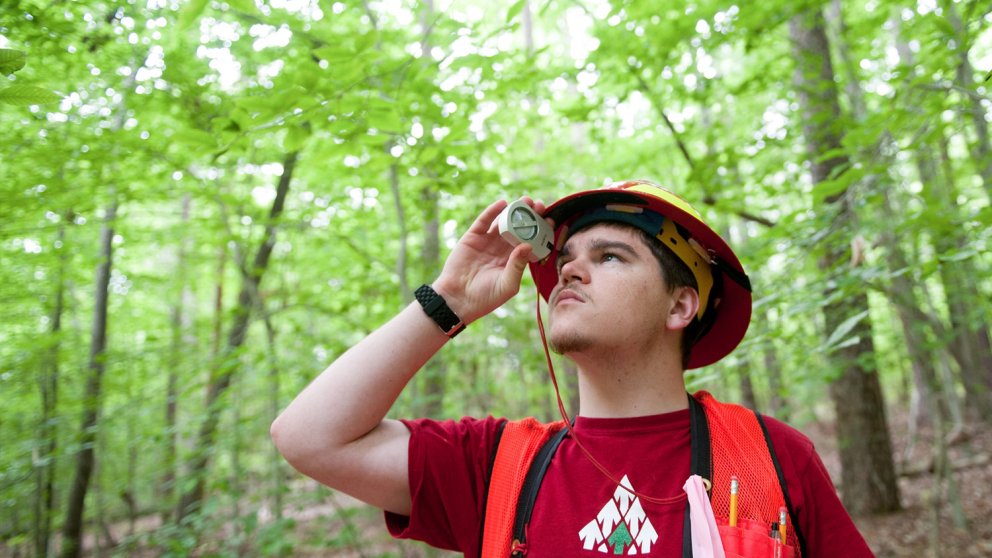 This week the College of Natural Resources is welcoming Environmental Sciences students, faculty and staff into the college. Once housed in the Division of Academic and Student Affairs (DASA) as an interdisciplinary degree, the academic program will now join the Department of Forestry and Environmental Resources, as of July 1.
The Environmental Sciences program provides an overall understanding of the interrelated nature of environmental issues, including basic earth system processes, human impact on the environment and how social sciences connect to environmental policy.
As future debates and decisions in areas such as mitigating and adapting to climate change, advancing sustainability, producing a new energy future, preventing extinctions and invading species, ensuring environmental health, and predicting outcomes of environmental policies continue, Environmental Sciences students learn to become engaged citizens ready to face a common environmental future.
Focal Areas
This interdisciplinary major requires students to either pick a focal area or complete a focused minor related to the environment. Possible focal areas, include
Renewable Energy
Bio-fuels
Sustainable Forestry
Energy Conservation
Environmental Modeling
Environmental Engineering and Design
Environmental Communications
Agroecology
Biotechnology
Business Administration
Chemical Engineering
Crop Science
Economics
Entomology
Environmental Toxicology
Forest Management
Geology
Meteorology
Microbiology
Technology and Society
Soil Science
Wildlife Sciences
Ecology, Evolution and Biodiversity
Calculus for Life and Management Sciences
Molecular Science Chemistry
Earth System Science
Climate Change and Sustainability
Cellular and Molecular Biology
Energy and the Environment
Agriculture and Resource Economics
Soil Science
US Environmental Law and Politics
Analysis of Environmental Issues
Hands-on Experiences
An external learning experience is a requirement of the degree. Students have 3 credit hours dedicated to the external learning experience to be fulfilled through an internship, undergraduate research, undergraduate thesis, or a professional development project. (Check out ES major Stacy Partin's internship experience dissecting dolphins with CMAST.)
Environmental Sciences students are also encouraged to join other like-minded students through community involvement, which fosters student leadership and engagement. Interdisciplinary student groups focused on environmental studies include:
Wolfpack Environmental Student Association – This student led environmental club promotes sustainability on campus and is open to all years and majors.
Environmental Science Student Ambassadors – Meet future Environmental Sciences students and their families at university events like Open House, Wolfpack Welcome Week and Experience NC State. Promote student engagement and share your ES experiences.
EcoVillage – Live on campus in a community focused on environmental, social and economic sustainability.