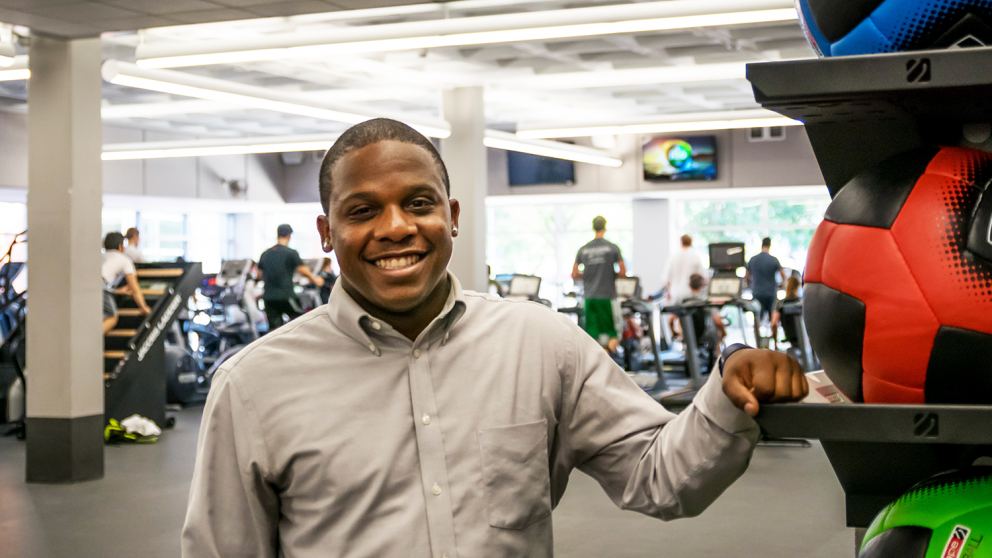 As a Rho Phi Lambda Honor Fraternity brother and President, Co-Coordinator of the CNR Ambassadors Program, Program Assistant for Sports Programs at University Recreation and a PRTM Departmental Scholarship recipient, Brandon Smith, a Sport Management major, stays very busy. Clearly not one to pass up an open opportunity, he also decided to try his hand at undergraduate research. However, he was unsure if he would like the experience until he met PRTM Associate Professor
Kathy Gore
. Now, he might have found his calling.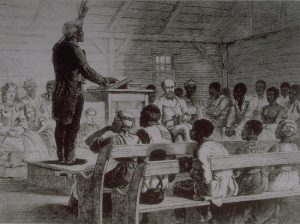 Tell us about your research experience. We are researching the life and impact of a man named John Chavis, who was a free born, college educated African American preacher and teacher in pre Civil War times. We are also looking at his gravesite, which is believed to be located in the College of Natural Resource's Hill Forest. We eventually want to turn this site into a cultural heritage tourism site.
What have you enjoyed most about your research experience? I have enjoyed learning about John Chavis the most. Before I embarked on this experience, I had never even heard of him. But through this research experience, I have come to develop a profound respect and admiration for the great man Chavis was. I would absolutely recommend research like this to other students. This has not only been a great opportunity for me to learn more and grow as a person, but also expand my bubble and really grow my network, which has been very beneficial.
Would you recommend Sport Management to incoming students? I absolutely would. Majoring in Sport Management has been one of my best decisions since coming to NC State. The faculty are great and the classes I am taking relate exactly to what I want to do in the future.
Any advice to incoming students? Do it. There are so many opportunities within the College of Natural Resources and Sport Management that if you choose to take advantage of it, will put you on the fast track to success.
What do you plan to do after graduation?  Hopefully attend graduate school, but I am not entirely sure yet. This research experience gave me the confidence to know that I can do research on a greater level and still thrive.
Why do you feel CNR has prepared you for life after graduation? The opportunities that I have received through CNR have really given me the tools I need to go out into the real world and succeed. I can truly say I would not be as confident in my future had I not come to the College of Natural Resources.