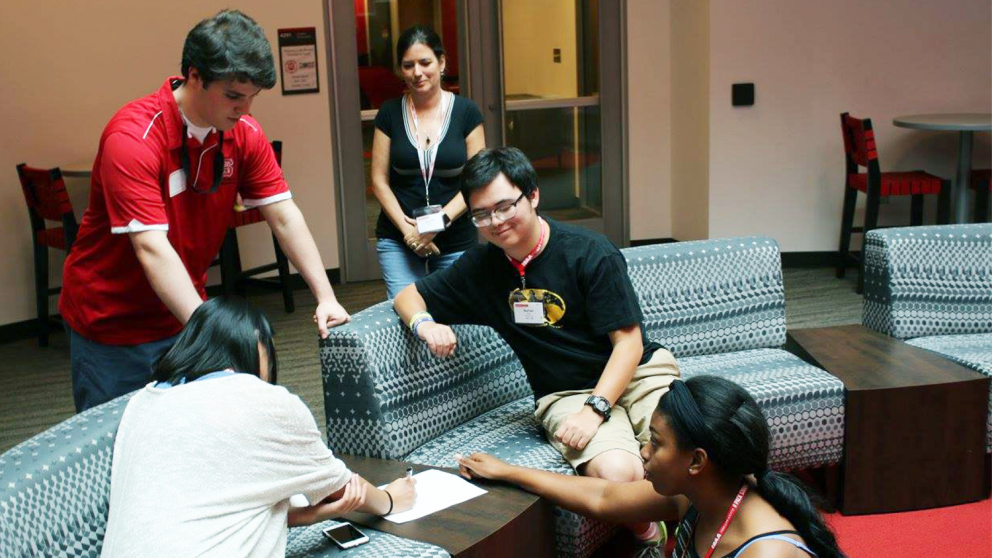 Kable Young, a Paper Science and Engineering and Chemical Engineering double major, is not only the recipient of The Pulp and Paper Foundation Scholarship, The Burlington Foundation Scholarship, The Sophomore Superstar Scholarship, and The Villalon Scholarship, he's also conducting valuable tissue research funded through the Department of Forest Biomaterials BioResources Journal. As a member of TAPPI and the Paper Science and Engineering Foundation Student Advisory Committee, he's definitely ready to jump into the tissue industry beginning December 2018. He's also on the leadership board for ConnectWake, a service organization that works with the special needs community of Wake County, to round out his college experience. Check out his research experiences this year:
Tell us about some of your research experiences. In my first semester of my sophomore year, I went on a co-op with Georgia-Pacific in Big Island, Va. There, I was working predominantly with linerboard and an Old Corrugated Containerboard (OCC) pulp mill. Having this experience under my belt, I chose to work with tissue to gain insight into a field I knew relatively little about. I am striving to diversify my experience to adequately prepare myself for employment after graduation. So currently, I am researching how the addition of soybean lecithin affects the properties of tissue grade paper specifically, dispersability, strength, and softness. I am still in the early stages of my work, but I'm creating a standard method to make tissue grade handsheets.
What have you enjoyed most about your research experience? I enjoy working with various faculty members and learning directly from them on a one-on-one basis. This opportunity allows me to foster relationships with professors outside of those that I have in class.
Why would you recommend your major to incoming students? The Paper Science and Engineering Department is an incredibly close-knit community. Each faculty member makes an effort to get to know the students and provides a comfortable and fun environment for them.
Why do you feel CNR has prepared you for life after graduation? The faculty foster an environment that is conducive to producing young professionals who are eager to contribute to industry and have a determination to succeed. Each professor has high expectations for their students, but they provide enough support to ensure growth.  Given this, I believe that I am receiving the best possible preparation for life after graduation.