Cross-Cultural Sport Management Research Leads to Innovative Collaborations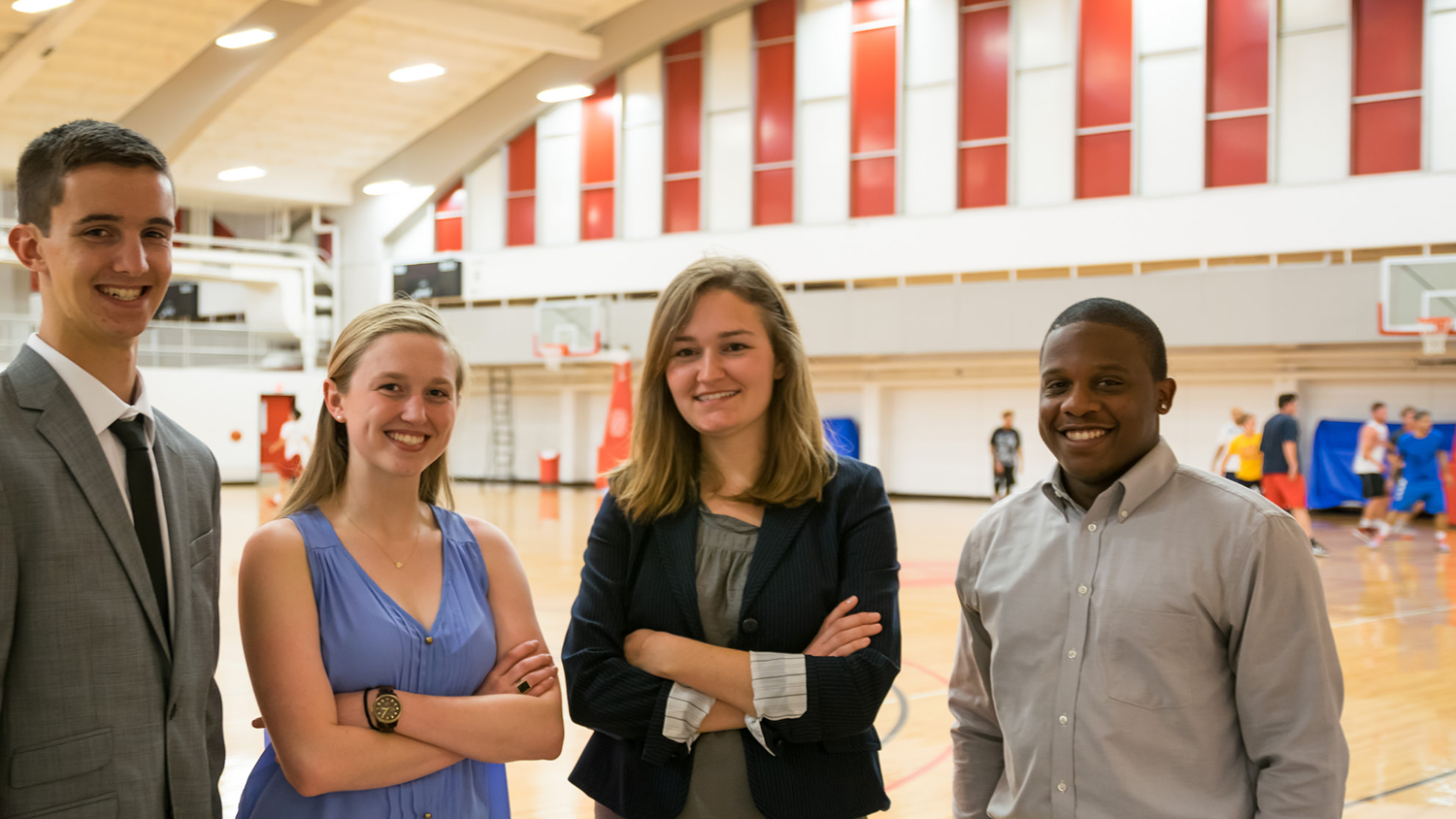 Dr. Gareth J. Jones, a College of Natural Resources Doctor of Philosophy in Parks, Recreation and Tourism Management alumnus, is the first American to receive the 2016 European Association of Sport Management (EASM) New Researcher Award for his research on sport-based youth and community development at the annual EASM Conference, held in Warsaw, Poland this year.
The EASM New Researcher Award is given annually to post-doc students, who have graduated within the last three years, with the best original theoretical or conceptual advance and significant unpublished contribution in sport management.
"The prize is established to stimulate discussion of new ideas and innovative research in sport management by encouraging new researchers at the start of their career," Jones said. "It is a very reputable award in the field of sport management and provides a fantastic opportunity to disseminate your research on a global platform."
The New Researcher Award process is intense. Research students submit a 750-word abstract, which receives seven jury reviews. A select few then submit a full paper for a second round of three reviewers. Three finalists are then asked to deliver a 20-minute presentation at the annual EASM Conference in Europe. After an intensive and probing Q&A period, a winner is chosen at the conference. Winners are then asked to submit their paper for publication in the European Sport Management Quarterly (ESMQ), the top journal in the sport management field.
"This award was very important for me," Jones said. "I am still early in my career as a researcher. In addition to having my research read and critiqued by some of the most prominent researchers in the field, the New Researcher Award helped me communicate my ideas and interests to a global audience. I've always felt my research is particularly well suited for cross-cultural comparisons, so this award will hopefully help me establish and build a global network that will ultimately lead to innovative collaborations."
As an award-winning researcher, Jones plans to continue his research about how youth sport organizations are connected with other industry sectors, and how these connections are influenced by prevailing sport governance structures. "I would like to leverage this award to connect with researchers in other countries to understand the different political, social and cultural contexts in which youth sport organizations operate," he said. "I feel this type of cross-cultural and multi-level analysis is essential to developing effective management strategies that are adaptable to local needs."
Currently Jones is a postdoctoral research fellow at Temple University, where he teaches two courses: "Research Methods in Sport and Recreation" and "Economics in Sport and Recreation" in the School of Sport, Tourism and Hospitality Management. He is also contributing to ongoing research projects with the Sport Industry Research Center (SIRC), focusing mainly on evaluating youth sport non-profit organizations.
A motivated and dedicated researcher, Jones attributes some of his success to his time at NC State. "The College of Natural Resources environment is special," he said. "The faculty engage graduate students in a variety of research projects and there is a real focus on not only being productive, but also being impactful as a researcher. I also found the collaborative nature of the college extremely beneficial, as it helped me broaden my perspectives and challenged me to think about issues from a different angle. I was also extremely lucky to have a fantastic faculty adviser in Dr. Mike Edwards, who provided a perfect balance of direction and support throughout my experience."
In fact, he recommends the College of Natural Resources to anyone who wants to get the most out of their Ph.D. program. "The expectations are high, and you will certainly be challenged, but it was one of the most rewarding experiences of my life. The faculty comprise nationally and internationally renowned researchers and teachers, and you will be involved in a variety of interesting projects right from the start. There is also an emphasis on student support through faculty advisement, travel support and a very strong student association (Go Bearodactyls!)."
Jones also recommends that Ph.D students take advantage of ALL the college and university has to offer, including collaborative seminars, research symposiums, certificate programs and even project meetings. "They were all a great source of information and inspiration throughout my degree," he said.