Graduation to Vocation: PRTM Alumni Round-Up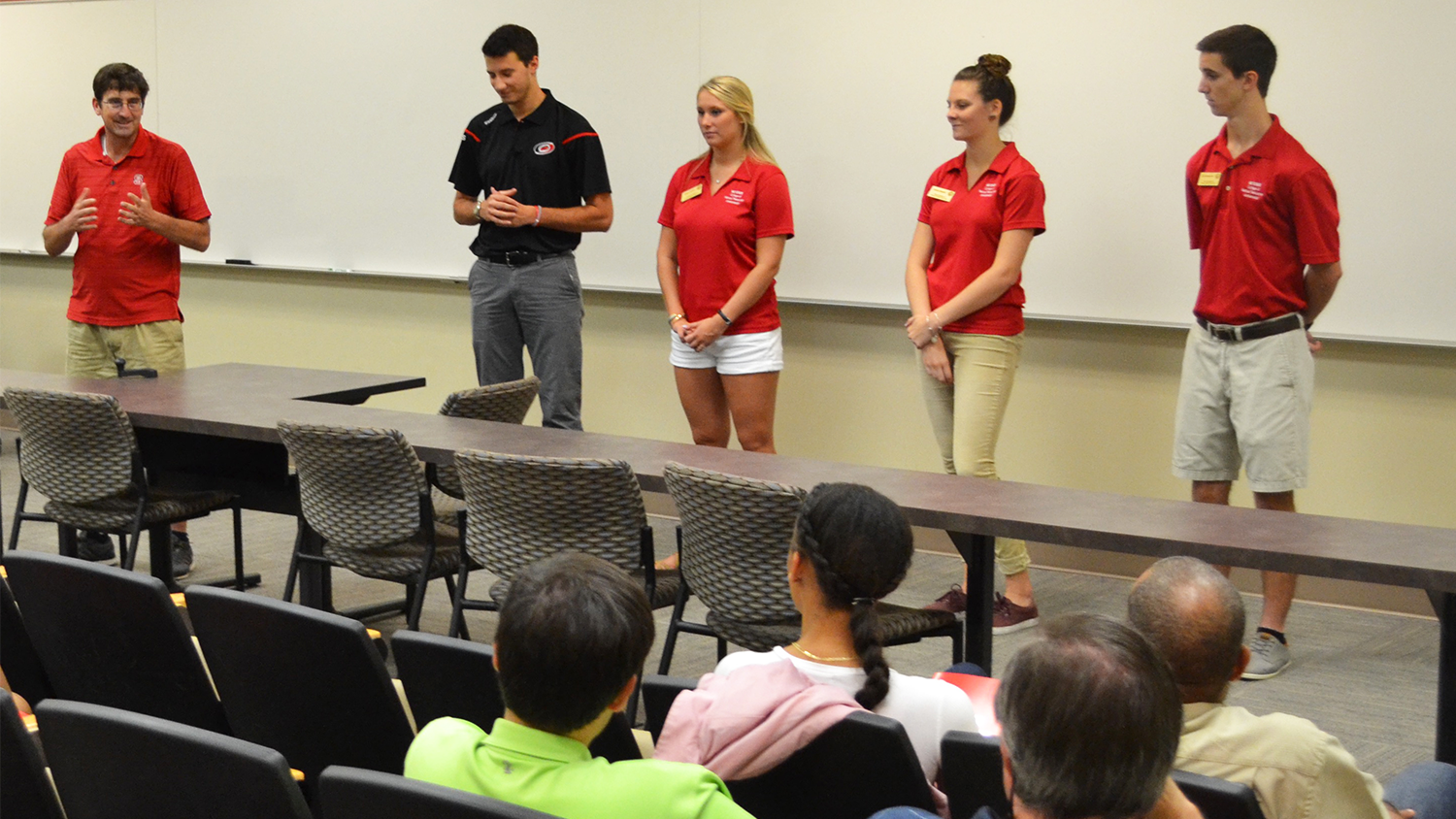 Five recent Parks, Recreation and Tourism Management (PRTM) graduates returned to campus to share their experiences with current students during a PRTM Alumni Panel.  As successful alumni working in their respective fields, their insight into the real-world post-graduation was invaluable to students attending the panel. From graduation to vocation, get to know some of our PRTM graduates: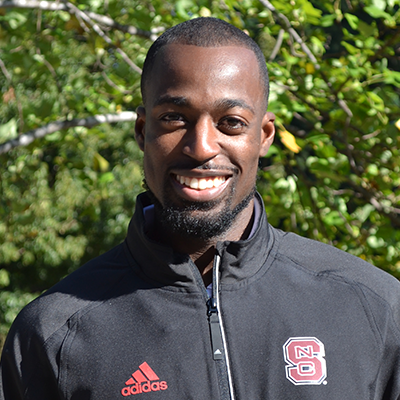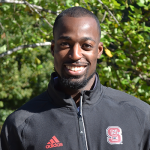 Gideon Akinsola
Sport Management 2014
Coordinator of Sales Operations for Wolfpack Sports Properties in Raleigh, N.C.
Fun fact: My favorite book is The Alchemist; my favorite place is Disney World; and my favorite athlete is Lebron James.
What you liked most about your degree: The professors were always willing to put in 100 percent for you if you were willing to put the same 100 percent into the degree.
Favorite or most useful class: PRT 359: Leadership and Supervision in Recreation.
Favorite professor: My favorite professors were Susanne Morais, Dr. Jonathan Casper and Dr. Jason Bocarro. Morais helped me on my resume and was available when I needed any type of help. She gave me that extra push when I was in my senioritis stage and is really the reason why I am where I am today. Dr. Casper is awesome. He's such a fun and intelligent person. His strict grading and knowledge on marketing is something that I will always remember, especially the way to make the correct marketing plan. Dr. Bocarro challenged me in so many ways, whether in or outside the classroom. He is a very personable and intellectual individual.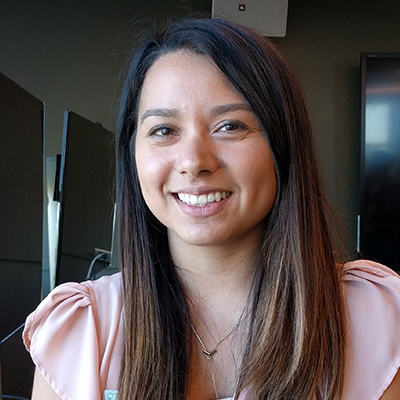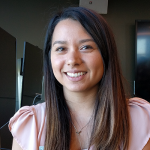 Jamie Notarainni
Parks, Recreation and Tourism Management-Program Management 2014
Private Events Director for the City Club Raleigh (owned by Club Corp) in Raleigh, N.C.
Fun fact: I started my degree thinking I wanted to be a Tennis Director.  Then I learned about event planning and fell in love, but I still have my passion for tennis!
What you liked most about your degree: I love the diversity of what you can do with this degree.
Favorite or most useful class: One of my favorite classes was PRT 358, Recreation Programming. I met a lot of great people in that class, and made great connections with our site project!
Favorite Professor: This is too hard of a question. All of my professors have impacted me so positively that it would too hard to just pick one. I think the best part though is that we still keep in touch, even after graduating. I truly value that!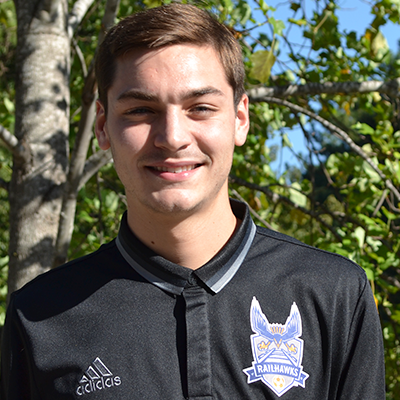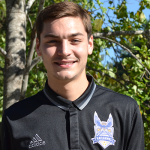 Evan Pierce
Sport Management 2016
Manager of Fan Development for the Carolina RailHawks FC in Cary, N.C.
Fun Fact: While pursuing my undergraduate degree, I worked as a Marketing Representative for two years at Apple with a focus in Higher Education Sales. This opportunity helped lay the groundwork for the type of position I wanted in the industry upon graduation.
What you liked most about your degree: I liked having key resources and tools readily available, which gave me the capability to retain a particular skill set that translates incredibly well in the professional sport landscape.
Favorite class or most useful class: Sport Marketing and Senior Seminar in Sport Management
Favorite Professor: Dr. Mike Edwards provided a thorough view of the industry through a lens that revolved around real-world relevance and application. He engaged with students while continually remaining conscious of how to better prepare them for prolonged success upon graduation.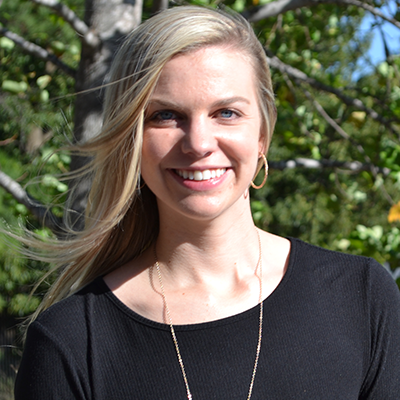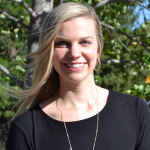 Elizabeth Stout
Sport Management 2015
Coordinator of Partnership Services for Wolfpack Sports Properties in Raleigh, N.C.
Fun fact: I doubled majored in Sport Management and Business Administration, with a concentration in Marketing
What you liked most about your degree: I love that all of my major specific classes were related back to working in Sport. Everything was interesting and relevant while still being important building blocks of my education.
Favorite or most useful class: I always had fun in Sport Marketing. It was the specific field I wanted to go into after graduation and the topics covered always peaked my interest.
Favorite professor: Dr. Mike Edwards always challenged me in Sport Finance. I use a lot of what I learned in his class in my current job.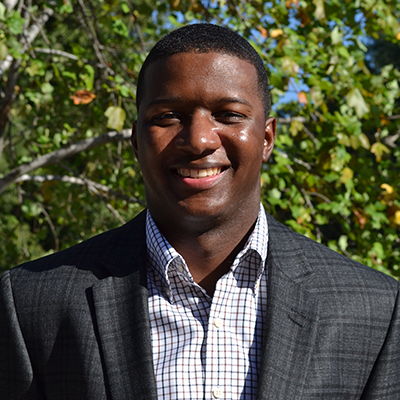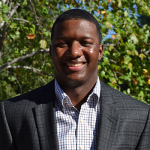 Purnell M. Vick
Parks, Recreation, and Tourism Management 2014
Resort Operations and Guest Service Manager for Hilton Grand Vacations Club (Hilton Worldwide) in Myrtle Beach, S.C.
Fun fact: I participated in 3 sports while studying at NC State.
What you liked most about your degree: I really like how much everyone takes delight in one another and how our major prepares us for diversity in the workplace.
Favorite or most useful class:  Inclusion and Diversity, and Senior Seminar.
Favorite professor: It would be unfair to name one. The professors that really made an impact on me were Dr. Kimberly Bush, Dr. Annette Moore, Dr. Jason Bacarro, Dr. Candace Goode-Vick and Susanne Morais.