Intern to New Hire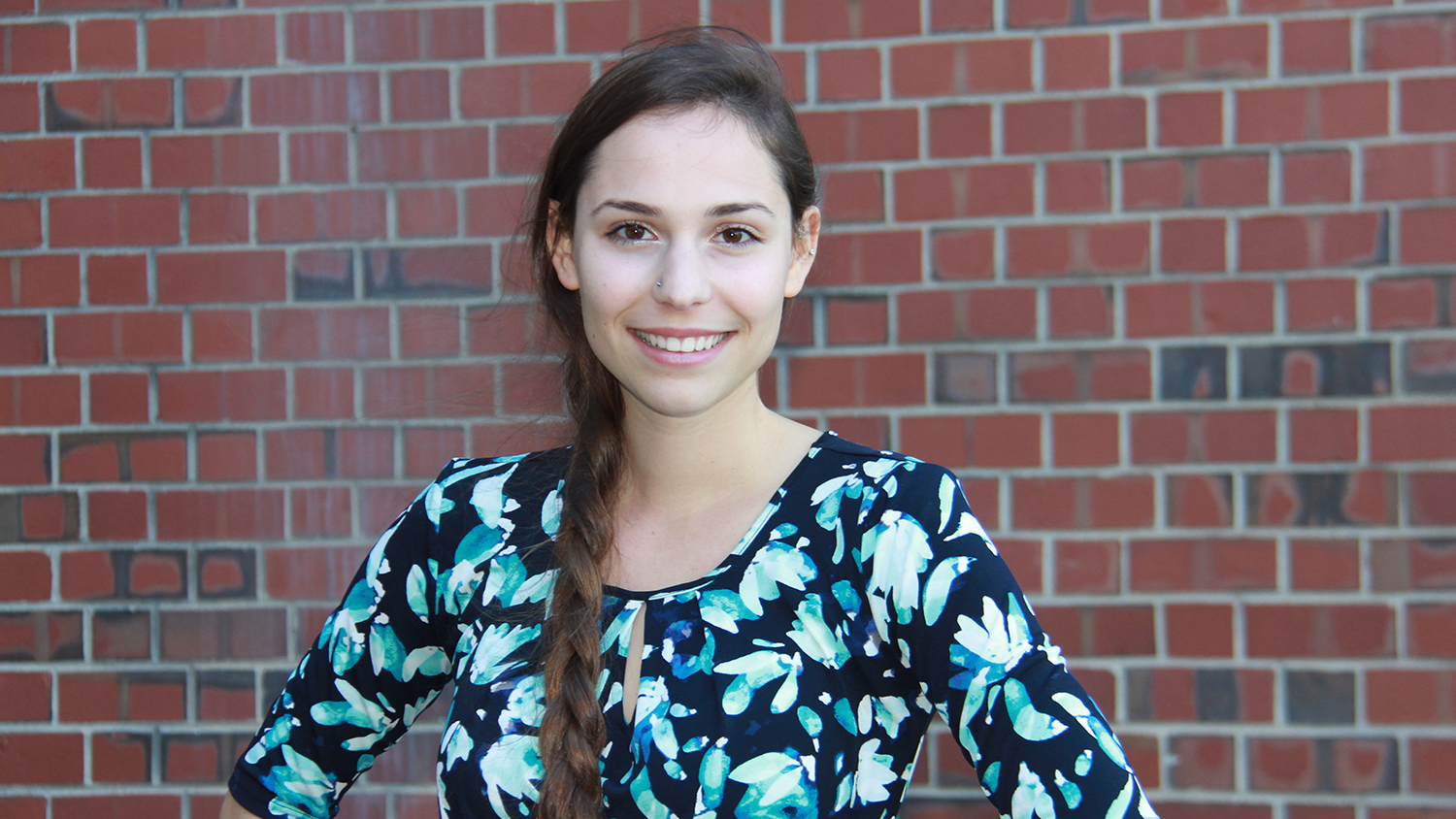 Graduation is an exciting time for students and families, especially if the student is graduating with a job. Successful students, like Miranda Esperanza Day, will be trading their school books and group projects for on-the-job training and committees as they join the work force after December graduation.
Day, a Parks, Recreation and Tourism Management major and a Spanish minor, is the Sales and Events Director at the River Ridge Golf Club in Raleigh. Her new position is a direct result of her internship at the company.
"My boss left in the middle of wedding season," Day said. "So I applied for the position. I was hired as the assistant to the position for my 400-hour required internship. Since I had been shadowing my boss and she was mentoring me, the company saw me as someone who already knew what to do and would need less training than a completely new person in the middle of our busiest time of year."
Even though Day knows exactly what she'll be doing post-graduation, she didn't always know what career path she wanted to take. Her journey to find a calling began in the Exploratory Studies program for students who have no idea what they want to do at NC State.
"I thought I wanted to study entrepreneurship," Day said. "I quickly figured out what I didn't want to do. I didn't want the stress of starting my own company. So, I switched to a History Education major because I thought I wanted to be a history teacher. Then I discovered I don't really want to do the same job every single day."
Day discovered the College of Natural Resources by accident. She attended a transfer student session with Assistant Director of Undergraduate Programs in the Department of Parks, Recreation and Tourism Management Janell Moretz, who pulled up the degree audit for the Tourism and Commercial Recreation major (now Sustainable Tourism).
"It had everything I liked and nothing I didn't," Day said. "I really liked the one-on-one interaction. I also love the relationships and networking with students and staff you get in the College of Natural Resources, and the sense of community and all the opportunities for professional development."
Opportunities for Day included becoming a College of Natural Resources Ambassador, interning with the Director of Student Recruiting for Paper Science and Engineering and Executive Director of the Pulp and Paper Foundation Jennifer Piercy, helping raise more than $14,500 for Shack-A-Thon, planning activities for the 85th anniversary of the College, and studying abroad in France and Italy.
"Miranda was an exceptional student who looked for opportunities to expand her horizons; from being a CNR Ambassador, to Chairman of the Fundraising for Shack-a-thon, to studying abroad in France in Italy," Moretz said. "She was fearless in her pursuit of challenges and always did so with a smile on her face. She was totally an asset to the college, department and the PRTM profession."
All of her hands-on experiential learning opportunities, especially study abroad, made a huge impact on Day's education. She would not be the professional she is today without the opportunity to grow outside the classroom. Her international experience is invaluable to her at her new job.
"I learned to be more flexible and go with the flow from studying abroad" she said. "I built up customer service skills from living and traveling around with other people I'd never met before. I learned a lot about finding compromise and developing respect for others. I also found my confidence and discovered that I can do more than I think I can. One example is the 23-mile bike ride that we took on the trip. I don't know how to ride a bike and now I believe that I can literally get through anything."
Day recommends that students maximize their opportunities, like her, through time management and day planners. "Write everything down and keep track of everything," she said. "Journal what happens each day because time goes by really fast here."
In keeping track of her time, Day realized that she's come so far from her first meeting with Moretz. She's gone from intern to hiring her own.
"I'm really excited to work with my own interns," she said. "I see a lot of myself in them. It provides a much bigger perspective and has helped me become a better mentor."
Her best mentoring advice to future students is to take group projects seriously. "You never know when you might be working with the same people in the future," she said. "It's great networking. It's also good to know people not just in your major and your department, but the whole college. I've been asked to comment on hiring people that I used to work with in group projects. You never know who knows who, so put in the maximum effort. It will pay off when you are looking and applying for jobs."