Leading the Way: Hurricane Matthew Recovery Efforts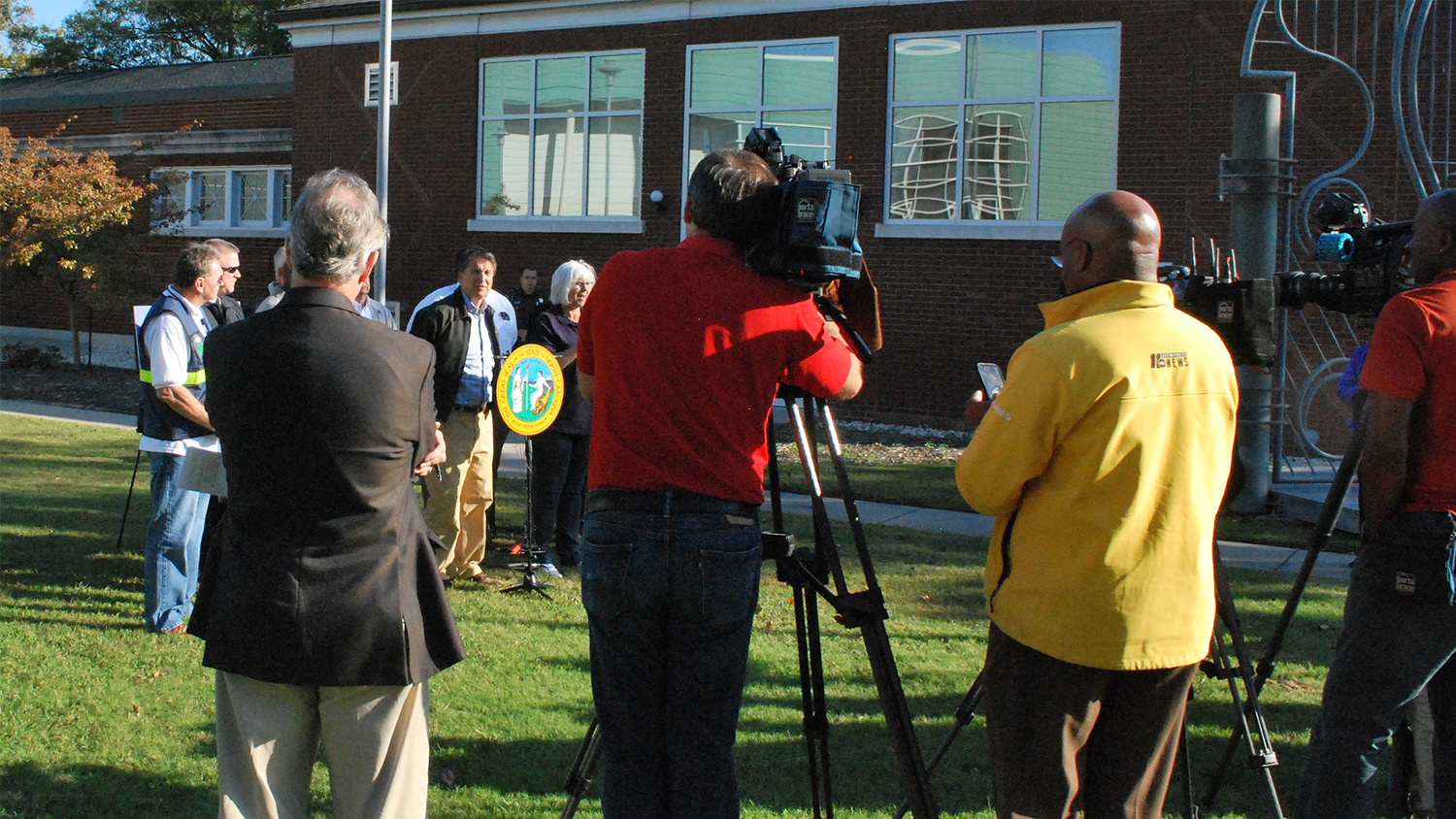 Nobody expects a natural disaster until it happens. Well, almost nobody. Parks, Recreation and Tourism Management (PRTM) professionals like Sheila Long, the Recreation Services Supervisor at The Imperial Centre for the Arts and Sciences in Rocky Mount N.C. and an alumna of the PRTM program in the College of Natural Resources, does. While not a daily operation, emergency preparedness and disaster relief is a key component of her job and within her community.
"Our facility, hosted the FEMA Disaster relief operation," Long said. "They provided support for residents and businesses displaced by Hurricane Matthew. We strive to create an atmosphere that is demographically neutral in all that we do. Through that effort our leisure facility offers comfort and familiarity for an otherwise stressful time of their life."
Leading Hurricane Matthew relief efforts alongside FEMA is only one part of helping her community recover. From providing essentials like housing and financial support to helping individuals maintain a sense of order and normalcy, natural disaster recovery efforts are essential in the PRTM skill wheelhouse.
"I am working to balance moving forward with the programs and events while being sensitive to the devastation many in our community have faced," Long said. "For example, we had a theatre production scheduled for the weekend following Hurricane Matthew and although we were ready and our facility was ready, we decided to postpone the production to be conscious of our community. We also wanted to find a way to help the community recover, so 50 percent of proceeds from the production of Dracula went to the United Way.
We are also looking at ways we can help provide relief through recreational experiences. We have reached out to partners to acquire funding to arrange for children affected by the storm from outside of our community to still have the opportunity to have the experiences at the Imperial Centre as we recognize recreational expenses may not be at the top of the priority list for many of those in the eastern region of the state that are now in recovery."
For many in the Rocky Mount area, Hurricane Matthew was not their first dance with natural disasters. Hurricane Floyd devastated the community in 1999.
"Hurricane Floyd hit our community hard, destroying many homes, businesses and our cultural facilities," Long said. "Our community rebuilt and our parks department became a symbol of growth and determination. Following the flood, our park system grew due to FEMA buyout. A Sports Complex was built that now is a strong economic driver and brings more than 90,000 sport tourists to the community for tournaments. The City invested $32 million in a facility downtown to house the Children's Museum, Theater, and Art Center, which were lost during Hurricane Floyd. It is ironic that today this facility, The Imperial Centre, is now providing relief to our community by hosting FEMA. It all comes full-circle."
Long is also in the process of bringing her education full-circle. She is currently enrolled in the NC State online Parks, Recreation, Tourism and Sport Management Master's program for working professionals and hopes to share what she's learned and her experiences with staff and peers to broaden the scope of how her peers see their work and its impact.
"The relevance of the courses to my everyday work experiences outweigh any reservations I had with going back to school," she said. "It's rewarding and grounding. Many of the discussions, readings, and assignments have required me to slow down in my professional world and take a closer like at what we are doing."
As Long and her peers continue to lead recovery efforts for Hurricane Matthew, it's hard to forget that Parks, Recreation and Tourism Management professionals are at the core of emergency preparedness and community recovery in times of crisis.
"I believe my background with PRTM has established an understanding that what we offer is necessary in trying times and chaos," Long said. "Recreation and leisure is something needed by all despite their race, economic status, etc. We bring a community together and provide relief in time of need."