Don't Baguette About French Chemistry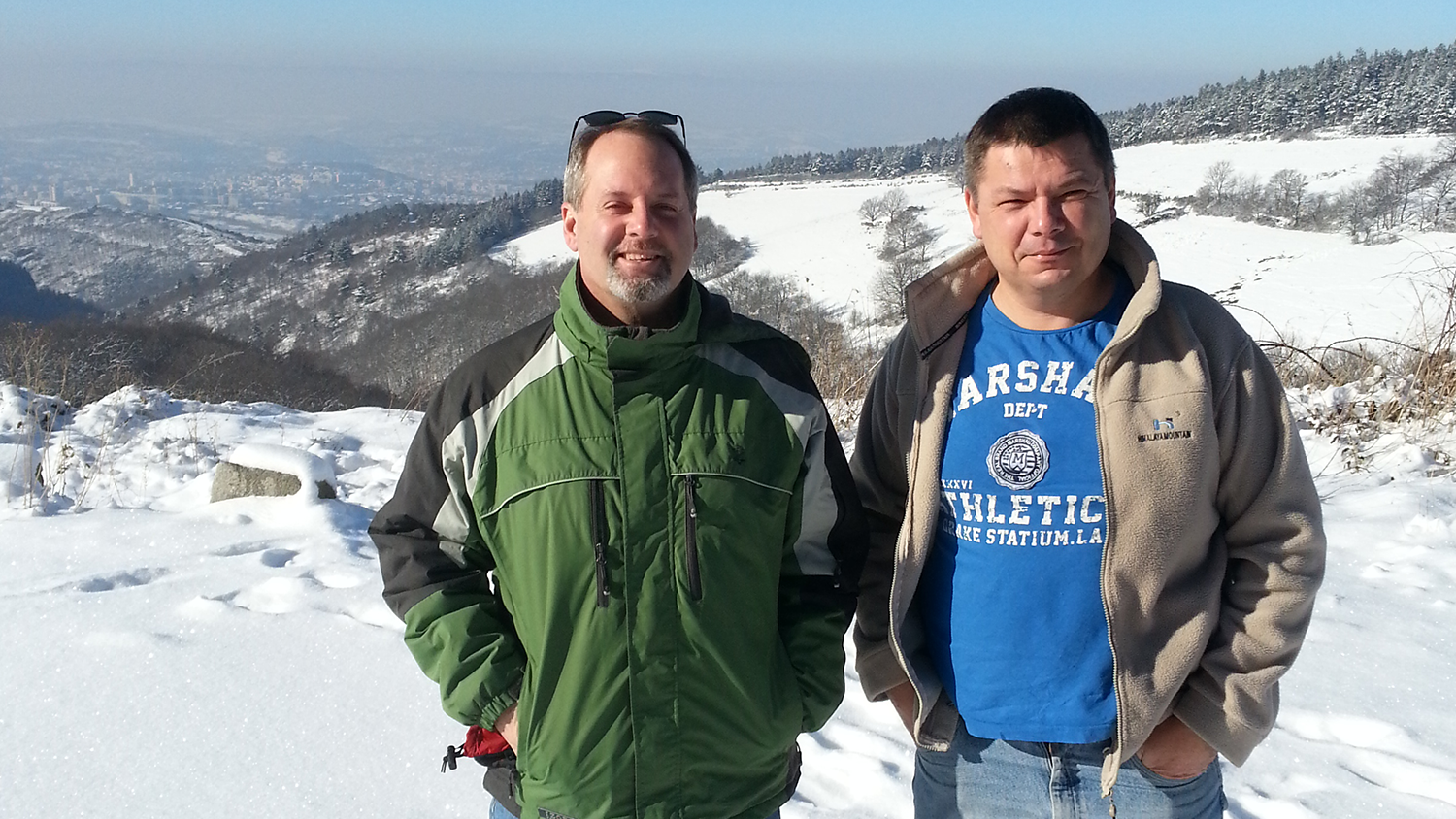 Study abroad opportunities are not just for undergraduate students. Dr. Richard Venditti, Department of Forest Biomaterials Professor, began his spring semester in St. Etienne, France. From January to February, he was teaching, networking and presenting research at the Université de Lyon Université Jean Monnet de Saint-Etienne Unité de Recherche Ingénierie des Matériaux Polymères (The University of Lyon University of Jean Monnet in St. Etienne Department of Chemistry Polymer Materials Engineering program). The trip was part of a collaboration between NC State and the French university, led by Dr. Ali Ayoub, an Adjunct Assistant Professor in the Forest Biomaterials Department, and it centered on collaborative training of Ph.D. students.
Even though Dr. Venditti does not speak French, he taught a two-week course, in English, on the topic of environmental life-cycle analysis (LCA) as part of a green chemistry course to graduate students. LCA focuses on the environmental impacts of a product's life from raw material, through processing, use, repair, maintenance, and disposal.
"I was completely immersed in the culture while I was there," Venditti said. "When I arrived in January, I knew 1 percent of the French language and when I left, I knew 5-10 percent. It was great."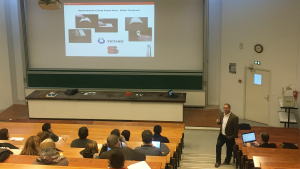 While in France, Venditti presented "Toward a Bioeconomy: Innovative Polymers from Forest Raw Materials" at a departmental conference for scholars and industry professionals in the region, and visited Clextral, a major manufacturer of extrusion equipment. He also met with Wissam Farhat, a visiting scholar who spent 1.5 years doing research at NC State under Venditti's advisement and now is spending 1.5 years in France completing his dissertation. His target Ph.D. defense will be held at NC State in 2018.
When he wasn't immersed in French forest biomaterials, Venditti was sight-seeing with his wife and host family, Assistant Professor Frederic Becquart.
"There never seems to be enough time to step away from regular life, but when you have the opportunity to go somewhere and experience an entirely new culture, it's worth it," Venditti said. "These kinds of international experiences and connections are what we strive for at NC State. We want to expand the international opportunities for our students and encourage them to experience something new and outside of their comfort zones."
Venditti hopes to continue teaching green chemistry courses in France in the future. He is also working to expand French and American exchange opportunities for students who want to conduct research in forest biomaterials.